Happy Thanksgiving week to everyone, be safe and relax.
Carrie Preston's tweet to us fans: Happy Thanksgiving from me, Michael and Chumley !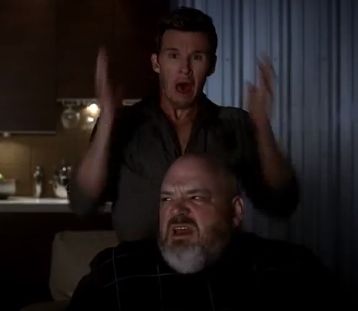 Happy Birthday to the wonderful Ryan Kwanten, thankful to Oz for this man.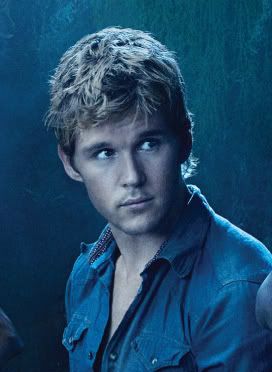 Joe's movie with AHHHHnold is now titled Sabotage.
Joe Manganiello at the Jaguar F-TYPE Coupe Launch Party and Reveal in Playa Vista.
Source: Axelle/Bauer-Griffin via Zimbio
Joe will be on ABC's The Chew with Mario Batali. Thursday December 5 and this is his book tour info-
12/2/13 7:00 PM at Book Revue – New York Avenue. Huntington, NY.
12/3/13 7:00 PM at Barnes & Noble – Union Square. New York, NY.
12/4/13 7:00 PM at Boulevard Books – 13th Avenue. Brooklyn, NY.
12/5/13 6:00 PM at Barbara's Bookstore – Village Center Drive. Burr Ridge, IL.
12/6/13 7:00 PM at Barnes & Noble – Old Orchard Center. Skokie, IL.
12/7/13 4:00 PM at Barnes & Noble – Settlers Ridge Center Drive, Pittsburgh, PA.
,
Sam Trammell - Reloading Life: The Art of Peace, Anti Gun Violence event held a The Supperclub. More
Sam Trammell at GQ's Gentleman's Ball, talking about his Gucci suit, on how excited he is to be honored at tonight's event,his work with Oceana, being a surfer, wanting to give back. The Gentlemen's Ball Presented By Nautica, Movado and BMW at IAC in New York, NY.
More on Walking with The Wounded, I didnt know Dominic West was doing it as well with Skarsgard. More photos and videos HERE
Five Questions with Rutina from Theatermania
TheaterMania chatted with Wesley about her work in the new drama (a coproduction of

Cherry Lane Theatre

and Rattlestick Playwrights Theater) and why despite making her living in television and film, theater is her one true love. Go to the link to read the whole Q&A.
Here's a review of the play, more at the link.

One Night, Charles Fuller's searing and solidly crafted drama about the impact of the emotional wounds of war which continually upend our veterans' abilities to live peaceful, regular lives outside war zones. Fuller's powerful character portrayals of vets, Corporal Horace Lloyd (in a sterling performance by Grantham Coleman), and Sargent Alicia G. (a powerful, engaging and emotionally driven Rutina Wesley) rivet the audience, building complexity throughout the play to the stark conclusion. Fuller's brilliant writing with each stroke and in each scene strengthens the basic premise and pounds out a theme of even greater relevance: women's service in the military and their treatment by their fellow soldiers.
Getting my dog bone dress on...literally. For an
#Amandafoundation
shoot today.
HuffPost Canada TV sat down with van Straten when she made a brief stop in Toronto, and we chatted about Pam and Tara's relationship, how she wants Pam's story to end. More at the link.
HuffPost Canada TV: How do you feel knowing that "True Blood" is coming to an end?
Bauer van Straten: I don't like ends. Beginnings are sometimes good, but middles are awesome. Our middle is now over, and I don't know what's going to happen next year. I'm, of course, excited and also sad. I get to hang out with these people for another eight months and say these words and wear this clothing, and have this accent. [Laughs] It's kind of a nice problem to have.
What about leaving the character? Leaving Pam behind?
What a great character. I often think, "God, do I get two [characters] in this life?" "Nurse Jackie" came around after "The Sopranos" [for Edie Falco], so it's possible. But this is a great female character. She's really free from concerns that plague humanity. It's so refreshing, even between action and cut, to take that one-and-a-half minute break from any fear or worry or concern. She has two -- clothing and Eric.
And herself.
[Laughs] OK, three.
If you could decide, what would you like to see happen to Pam in the final season?
I know nothing. One of the most significant things about Pam is Pam and Eric's relationship. I'll be very interested in whatever happens there in Season 7. That's a relationship I've enjoyed a lot -- it has many layers to it, but it's incredibly pure.
What about your relationship with Tara?
Ah, that was fun. I love that pairing. I want to find out what happens with that relationship as well. It was so multi-layered. I went through a whole season trying to kill her, and I have to make her, so now she's my baby, and she's hot, so now I'm making out with her. [Laughs] I think that's how life is, it's messy. I like how -- the HBO shows in particular -- have those contradictions. Life is lived in the grey area.
Stephen Moyer stopped by last night's Late Night with Jimmy Fallon on NBC and talked about the process of getting ready to appear in "The Sound of Music Live!".
"It's slick and it's ready to go and it's exciting," said the True Blood star, adding "Carrie's [Underwood] done an incredible job. She came fully word-perfect, off-book. Just rarin' to go!"
More videos for "the making of SOM" at this youtube page.
Huffpo talked to Stephen as well-

How do you feel going into the final season?
I don't know anything and I'm directing the first episode. I haven't gotten a script yet and we start shooting in January. I'm really excited, really sad. It's just a group of people that I absolutely love and it's certainly the happiest and warmest set I've ever been on, so that's going to be hard to walk away from.
Did you always know that Bill was going to be a good guy in the end?
No, but I thought it was great for the show. I'm a really strong believer in doing what's best for the show and if that means being a sh-t then that's fine.
What do you think about the possibility of a Sookie-Bill reconciliation?
I don't know whether it's possible given everything that's happened. The first mistakes he made at the beginning of the relationship were definitely mistakes that were trying to protect her. It's not anything he was doing that was necessarily bad. He was sent there, but he kept that from her purely because he didn't want to hurt her and he didn't know he was going to fall in love with this girl. I think that he will always be and always was a key for Sookie to unlocking her womanhood and who she became and who she is and who she was. She won't forget that part of him. Whether there's any possibility of anything else, I don't know.
What about Eric? Do you think we'll see him in the next season?
I don't know. If I told you that I don't know you probably wouldn't believe me, but I don't.
Do you have your own twisted fantasy about what you hope to happen?
Alex (Skarsgard) and I have been pushing for an Eric-Bill love scene for a long time, but they always said no. But our dream would be for my football team, West Ham United, to play his Swedish team, and would end up in some match-up that Bill and Eric happen to be able to get to. (oh yesh, IKE and MARCELLUS!!!!)
That would be pretty great, but I don't think Sookie would be to happy about that.
I'm sure Sookie would find a way to be part of the action. She usually does.
Kristin done got her makeup did by Jacqui, who is in this pic.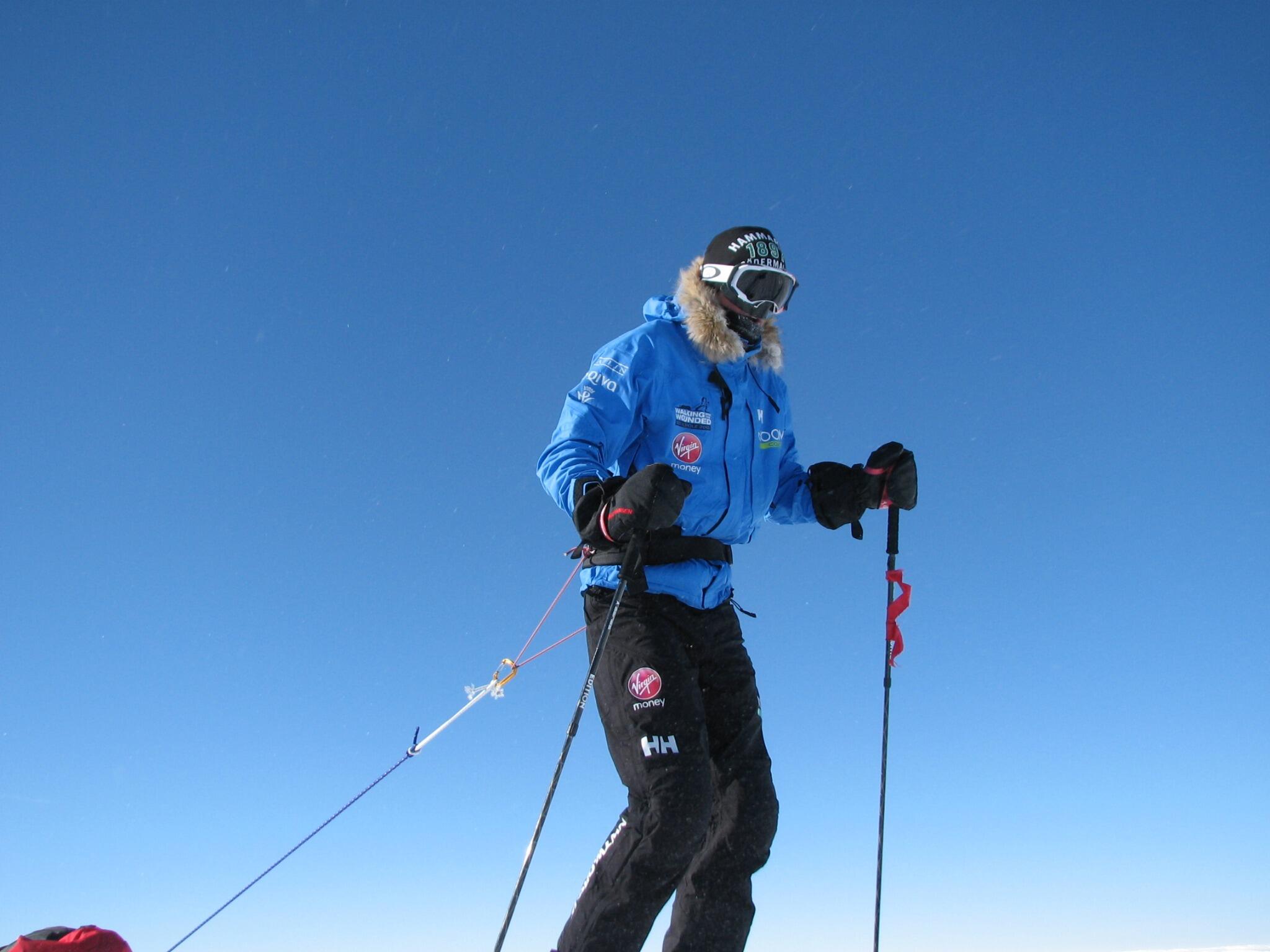 Alexander's latest Walking with the Wounded photo, you can sponsor a KM HERE.