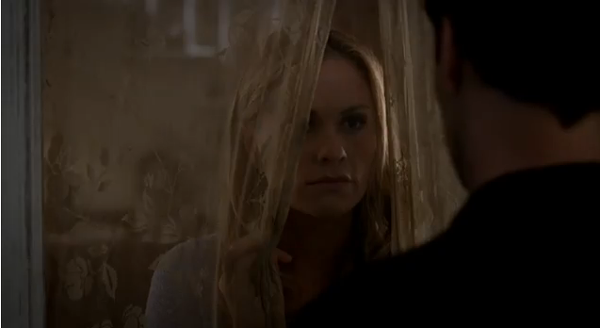 Episode 6.03 - You're No Good
Writer: Mark Hudis Director: Howard Deutch
Bill looks for a solution to an impending catastrophe; Eric takes a hostage, while Sam tries to recover one.
Irate over Burrell's blatant aggression towards vampires, Eric takes matters into his own hands and takes a hostage. After dangerously testing the limits of his powers, Bill enlists a TruBlood innovator to synthesize a new type of blood – but has difficulty finding the right donor. Sookie begins to learn why Warlow is after her. Sam receives unexpected help from Nicole and her Vampire Unity Society (V.U.S.) associates. Steve Newlin (Michael McMillian) finds his past ideals turning into a current nightmare. HBO Press release.
More in Castings
Sounds like there is a flashback with Sookie in this episode as well, from the castings link. Since the posts tend to be long-ish, we will do one for every 2 eps this season.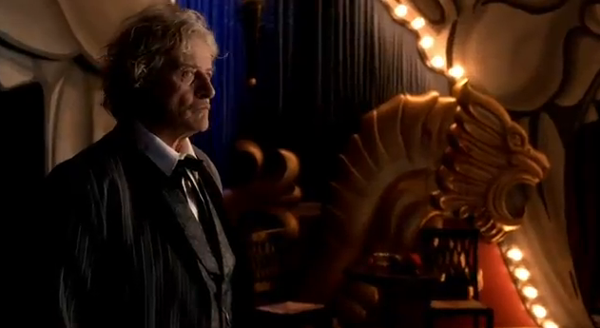 Episode 6.04, "At Last"
Sookie confronts her attraction to Ben by inviting him to dinner; Eric counters Burrell's brutal anti-vampire initiatives by hitting him where it hurts the most; Andy's faerie daughters keep dangerous company; Sam and Nicole make a connection; Bill gives Takahashi the task of synthesizing a new kind of blood. Original Air Date: Jul 7, 2013
Guest Cast
Arliss Howard: Gov. Truman Burrell, Rob Kazinsky: Ben, Rutger Hauer: Niall, Keone Young: Hido Takahashi TVGuide
That Sexy Fairy is in Jason's head! How does Willa have the freshest lipstick after everything that happened since she was getting ready for bed in her vintage Peignoir?
[
LAVTF TEAM COMMANDER
] Male, mid 30s to 40s. This SWAT team comm/ander prepares his crew for an assault on a house...POSSIBLE RECURRING CO-STAR.
possibly
Xavier Clarke is cast.
[NIALL'S MOTHER]
Female, Caucasian, Mid 20s to early 30s. Seen in flashback to 3500 B.C., she is Young Niall's (Rutger Hauer) protective mother...CO-STAR Linn Bjornland is cast via IMDB
[SECURITY CHIEF] Male, late 20s to lat
e 40s. Horrified by a vampire "visitor," this security
chief is concerned for the safety of his employer.Possible recurring. via Bookies
[FOUR 18 YR. OLD FAIRIE GIRLS] Some appear in later episodes #1, #2, #3, #4 in order-
Natalie Dreyfuss, Hannah Kasulka, Jordan Monaghan, Bailey Noble are cast.
[FW] Lorin McCraley
is cast (he was the Grabbit Quik Clerk from S1) but he looks like NuWarlow to me.