This page will be updated as information comes in, I tried to clean up the info from the various sources to make it an easier read for us Truebs. If anything is remiss, please add it in comments, any help is very appreciated. Some of the minor characters have been cast, last year I posted info and then they were killed off in 5 minutes of any given episodes. Some of the Authority guards from last season are listed for season 6 episodes, pretty sure they were killed off last season so maybe they are in promos, or intros to the first episodes. A few club fae seem like they might show up again too, all just guesses on my part from reading the IMDB season 6 episode lists (which aren't always accurate). Seems like it makes more sense to just post a name of the actor in these smaller roles and their IMDB link, I'm not getting attached to them (lol) this season coming up.
HBO's Official Season 6 description press release-
"The Authority is in flames. TruBlood is in short supply. As Bill comes to terms with his newfound powers after emerging reincarnated from a pool of blood, humans are in open conflict with vampires like never before. Meanwhile, Sookie and Jason must steel themselves for an encounter with their parents' killer: the mysterious and ancient Warlow."
MACKLYN-
a mysterious and sinister figure with deep ties to Sookie and Jason. Series regular, Rutger Hauer has been cast. They tried to fake us out Rutger will play Niall Brigant Sookie's great (more than one great?) grandfather.
We assumed this is Macklyn Warlow, and we were wrong but for all things M. Warlow look
HERE. Source (ok Warlow specs are back to pre Macklyn Warlow Pre-S6E2 casting call below, FUGAZI!)
Texas Governor-
Not only is the show casting an oily Rick Perry type to play the recurring role of Texas' governor, perhaps an instigator of a human/vampire war?
Southern belle- to play his twentysomething (and presumably less oily) daughter. Source
We'll also meet the governor of Texas, a Rick Perry-type who is a warmonger, and his daughter, who is pretty and originally comes off as fearful, but will prove to be quite tough. recurring roles Source
This new addition seems like it's the same character, now Governor of Louisana, not Texas and Series Regular.
[CREIGHTON BURRELL] Governor of Louisiana (Late 40s-60s) A classic good ol' boy politician. Governor Burrell has despised vampires since his wife ran off with one, leaving him as a single father to their only daughter, Ali. Governor Burrell is a politically savvy and perhaps overly ambitious fella who tends to let his personal aspirations overshadow his humanity…SERIES REGULAR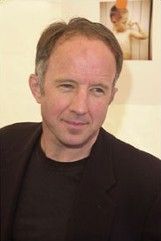 TVLine says
Arliss Howard is joining the HBO drama's forthcoming sixth season in the series regular role of Louisiana Governor Creighton Burrell.
The character is described as a good ol' boy politician who has a major beef with vampires ever since his wife ran off with one, leaving him as a single father to their only daughter. Politically savvy and perhaps overly ambitious, Creighton tends to let his personal aspirations overshadow his humanity. Seems like they changed the first name to Truman, but Creighton did brings some laughs.
BEN-
an "ultra charming, ultra handsome" fella in his late 20s/early 30s who is magnetic to women and menfolk alike, all while using his Southern gentility to mask a dark, dark, darrrrrk side. Watch for Ben to cross paths with Sookie soon after his arrival.
English actor
Rob Kazinsky
(EastEnders) to join the Season 6 cast as a series regular, TVLine has learned. Kazinsky — whose biggest TV credit stateside was an arc on Brothers & Sisters — will play Ben, a highly charismatic faerie who takes a liking to Sookie (and vice-versa) and helps Sookie and Jason delve deeper into the mystery of their parents' murders. This marks True Blood's second major Season 6 hire.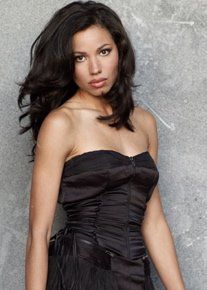 [NICOLE JANNSEN now Wright]
Bi-Racial (African American / Caucasian) Mid 20s. A true bleeding heart. She's not at all concerned with money, she's concerned with the common good and doing what's right. Probably went to Bryn Mawr and drives an old Saab. Life hasn't beaten her down yet. She and her band of well-meaning liberal advocates model themselves after the civil rights activist "Freedom Riders" of the Sixties. A do-gooder to the core, Nicole's naive optimism is charming but ultimately vaguely idiotic and dangerous...SERIES REGULAR
Source
Jurnee Smollett (see photo on right) has been cast as Nicole (TVLine)
Episode #1 "Dont Let Me Be Misunderstood UPDATE
New title?
Episode 6.01 - "Who Are You, Really?"

Director: Stephen Moyer Writer: Raelle Tucker
In the wake of Bill's blood-soaked reincarnation, Sookie, Eric, Jason (Ryan Kwanten), Jessica, Tara, Pam and Nora flee the Authority compound as Sam, Luna and Emma dodge swarming guards. Now packmaster, Alcide discovers that the job comes with unsavory side dishes, but other major perks. In Bon Temps, Andy deals with parenting four newborn human-faerie hybrids. Meanwhile, Louisiana Governor Truman Burrell vows open season on vampires. Jessica returns to Compton Place as Jason hitches a ride with an eerie stranger (Rutger Hauer's Niall). HBO's official press release.
[AUTHORITY GUARD #1
] This armed and fanged Authority guard vamps into the AHO Control Room and sees something he can't believe…CO-STAR
[OFFICER HARTZELL, OFFICER RUSCIO] MALE, 30S – 40S. These two gruff looking Caddo Parish sheriff deputies politely come to Sam's house…CO-STAR SUBMIT ALL ETHNICITIES . Andrew Thacher sounds like he is cast as one of these officers.
Source, Source.
[LEAD STATE TROOPER] Male, Mid 30's to 40's. He is an intense Military type State Trooper. SUBMIT ALL ETHNICITIES. CO-STAR
[OCCUPY GIRL] Female, early 20's. She is an occupy Wall Street type of activist. SUBMIT ALL ETHNICITIES. CO-STAR. Christina Scherer has been cast.
[MS. SUZUKI] Female, 40s, Japanese-American, successful, smart, savvy, a tough negotiator, Ms. Suzuki is a businesswoman who makes a deal with Governor Burrell (Arliss Howard), during which the balance of power continually shifts between them...ONE DAY GUEST STAR
Source: Bookies love True Blood
[FAIRY AKA ROYAL FAIRY] Olena (Elena) Kopachikova is cast IMDB
Not a new casting but still news-
From Deadline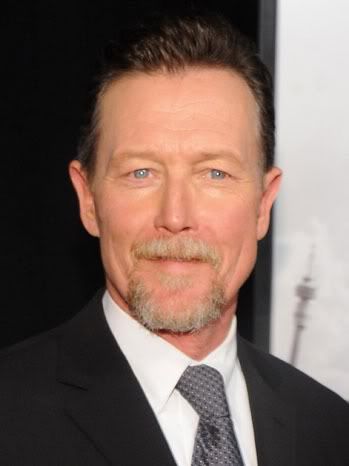 Robert Patrick has signed on a series regular on HBO's vampire drama
True Blood
, playing Alcide's (Joe Manganiello) father. Patrick first introduced the character on the hit HBO drama in the most recent fifth season where he did a three-episode arc, appearing in the three of the last four episodes of the season.
Jackson Herveaux, vampire slayer?
[TEEN GIRL]
Starts in Episode #605. She is an extremely attractive, wild 17 year-old girl with dark colored hair, a well-built body and know-it-all adolescent attitude that is busting at the seams (think: preacher's daughter gone wild with a hint of naiveté). She has a rebellious spirit to say the least. She loves to have a good time, which includes tight clothes and chasing boys.
Source
Episode 6.02 - The Sun
Writer: Angela Robinson,
Director: Dan Attias
A long-lost relative reveals himself to Jason and Sookie. After Tara is victimized by a new government weapon, Eric takes matters into his own hands in an effort to thwart Burrell's anti-vampire initiatives. On the road to work, Sookie is drawn to a handsome stranger who shares her faerie abilities. Sam is unnerved by supernatural-rights zealot Nicole (Jurnee Smollett-Bell), and is confronted by Alcide and Martha (Dale Dickey) about Emma's future. Bill contemplates the scope of his heightened powers.HBO's Press Release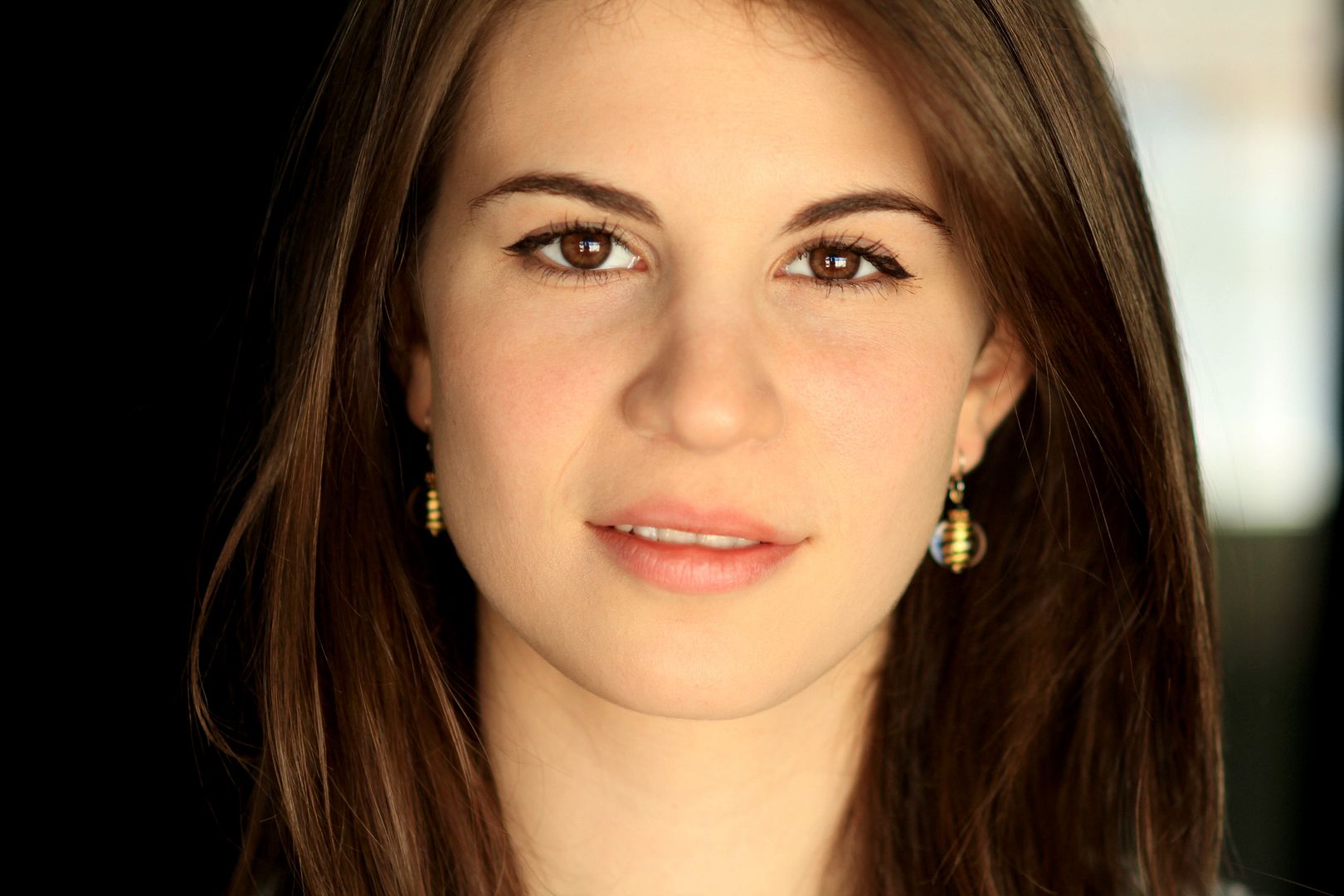 [
WILLA BURRELL
]
Female, Caucasian, 22, a pretty co-ed, she is Governor Burrell's (Arliss Howard) daughter. While her position is against her fathers plans she is powerless to stop him from his agenda.. recurring.
Amelia Rose Blaire has been cast as Willa. (TVLine)
[MUSTARD] Female, Caucasian, 24, a Lena Dunham-ish young woman from L.A., with canary-yellow dyed hair, she's an Occupy Wall-Street type...recurring.
[JESSIE] Male, Caucasian, 28, a lanky and pompous guy, he's an Occupy Wall Street-type...recurring
[BRUCE] 24, a nerdy African American guy from Vermont, he's an Occupy Wall Street-type...possible recurring. Shaun Brown is cast.
[MAGGIE] Female, Caucasian, 35, a petite, pregnant blonde woman, eyes filled with angry, defiant tears, she believes that her husband ran off, leaving her to raise their baby alone...possible recurring. Rebecca McFarland is cast.
[VERONICA] In her mid 30s, a sassy prostitute turned "human edible" (a person who allows vampires to feed on her for cash), she makes housecalls...Guest Star , actress needs dance or contortionist abilities. Marina Benedict has been cast.
[CONNOR FARLEY] is being cast. He's about 45 and works for the Department of Wildlife. On his way to a meeting with the governor, he finds himself in a problematic situation. Co-Star role SpoilerTV Bookies Casting Calls.
Episode 6.03 - You're No Good
Writer: Mark Hudis Director: Howard Deutch
Bill looks for a solution to an impending catastrophe; Eric takes a hostage, while Sam tries to recover one.
Irate over Burrell's blatant aggression towards vampires, Eric takes matters into his own hands and takes a hostage. After dangerously testing the limits of his powers, Bill enlists a TruBlood innovator to synthesize a new type of blood – but has difficulty finding the right donor. Sookie begins to learn why Warlow is after her. Sam receives unexpected help from Nicole and her Vampire Unity Society (V.U.S.) associates. Steve Newlin (Michael McMillian) finds his past ideals turning into a current nightmare. HBO Press release
Casting call from Bookies Love True Blood
[BEVERLY HUTT] 50s, Caucasian. kind, straight-forward, Beverly is an old friend of Sookie and Jason's parents, who meets with them to answer some of their questions. ...GUEST STAR
[YOUNG BEVERLY HUTT] 30s, Caucasian. Beverly Hutt at age 30. Seen in flashback. She is a friend of Jason and Sookie's parents. . . CO-STAR
[FAERIE GIRL 1] 9 TO PLAY 8 years old, they are mischievous and giggly, and can hear people's thoughts...
Chloe East is cast as one of the little fae girls Andy was left to raise. IMDB
True Blood
Sheriff Andy's Faerie Daughter
–
Episode #6.3
(2013)
[
FAERIE GIRL 2
]
9 TO PLAY 8 years old, they are mischievous etc...
[FAERIE GIRL 3] 9 TO PLAY 8 years old, they are mischievous etc....
[FAERIE GIRL 4] 9 TO PLAY 8 years old, they are mischievous etc...
[NURSE] Female, 30's - 50's. This hospital nurse tries to calm an agitated patient...CO-STAR SUBMIT ALL ETHNICITIES
[YOUNG SOOKIE] 9 YEARS OLD TO PLAY 8. Sookie Stackhouse (Anna Paquin) at 8 years old. Seen in Flashback. CO-STAR.
[DR. OVERLARK]
a ruthless 50-year-old advisor to Governor Burrell (recurring guest star).
Character actor JOHN FLECK (Carnivale) cast as Dr Overlark
[HIDO TAKAHASHI] a 50-year-old university science professor who likes to talk about himself.
[MAGGIE]
a pregnant 35-year-old who is upset because she thinks her husband has run away with another woman.Rebecca McFarland is cast.
[AGENT JONES] according to IMBD actor Thomas Lumberg jr., who plays a lot of police roles, is Agent Jones, he could be playing one of the roles in a call with a different name.
Episode 6.04 "I'm Your Man" , "At Last"
: Sookie confronts her attraction to Ben by inviting him to dinner; Eric counters Burrell's brutal anti-vampire initiatives by hitting him where it hurts the most; Andy's faerie daughters keep dangerous company; Sam and Nicole make a connection; Bill gives Takahashi the task of synthesizing a new kind of blood.
Write
r: Alexander Woo ,Director: Anthony Hemingway
LAVTF=Louisiana Vampire Task Force? TVGuide
[LAVTF TEAM COMMANDER] Male, mid 30s to 40s. This SWAT team comm/ander prepares his crew for an assault on a house...POSSIBLE RECURRING CO-STAR. possibly Xavier Clarke is cast.
[NIALL'S MOTHER]
Female, Caucasian, Mid 20s to early 30s. Seen in flashback to 3500 B.C., she is Young Niall's (Rutger Hauer) protective mother...CO-STAR Linn Bjornland is cast via IMDB
[SECURITY CHIEF] Male, late 20s to lat
e 40s. Horrified by a vampire "visitor," this security
chief is concerned for the safety of his employer.Possible recurring. via Bookies
[FOUR 18 YR. OLD FAIRIE GIRLS] Some appear in later episodes #1, #2, #3, #4 in order-
Natalie Dreyfuss, Hannah Kasulka, Jordan Monaghan, Bailey Noble are cast.
[FW] Lorin McCraley
is cast (he was the Grabbit Quik Clerk from S1) but he looks like NuWarlow to me.
Episode 605, "F*ck the Pain Away"
Writer: Angela Robinson, Director: Michael Ruscio
Sookie gets Lafayette to summon her dead parents; Warlow revisits some painful memories with Lillith; Eric and Tara resort to drastic measures to rescue Pam; Sarah reconnects with Jason; Andy picks up the pieces of his ravaged family; Jessica seeks atonement.
TVGuide
[
FINN
] Male, 50, this male psychiatrist who speaks in a calm, even tone provides therapy to prisoners. He's interested in learning what makes them tick...RECURRING GUEST STAR
Teen Wolf's Gideon Emery is cast for this ep, I would guess he is either Finn or Justin.
[
JUSTIN
] Male, mid - late 30s. An old Marine Corps buddy of Terry's, he demands to know why Terry recently got in touch. Justin is surprised by an unusual request...GUEST STAR Gideon Emery is cast.
[
JENNY
] A werewolf hooker (and not the classy kind), she bluntly lays down the ground rules to a prospective client...TWO EPISODES - ROLE REQUIRES NUDITY - Stacy Haiduk cast.
[SMARMY GUARD
] A lascivious, smug, and smarmy prison guard, he makes life miserable for one of the newest "white collar" prisoners...RECURRING. Michael Maize cast.
[
BIG DUDE
] A customer at a low-rent truck stop bar, he doesn't appreciate Alcide sniffing around...CO-STAR
[
CAMP GUARD #1 AND #2
] These guards treat their prisoners like dirt...POSSIBLE RECURRING David Landry is cast as Guard #2. Ingo Neuhaus cast as Guard #1 now named McGilvray.
[
SOMCHAI
] A drop-dead gorgeous Thai woman who speaks English passably well, she's used as an incentive for vampires to engage in therapy...CO-STAR. Danielle Yu is cast.
[FAIRIE WARRIOR] Lars Slind is cast.
[FAIRIE WARRIOR] John H. L. Viking (the name lol) is cast
Bookies Love True Blood
In episode 6.05 of True Blood, we'll meet Ben's mother and father via Flashback.
Episode 6.06 "Don't You Feel Me"
:
Bill seeks Lilith's advice on the escalating crisis between humans and vampires; Eric, Pam, Nora, Jason and Jessica get an inside look at Vamp Camp; Sam tries to make the best decision for Emma's future; Andy names his faerie daughters; Eric discovers the truth about TruBlood's resumed production.TVGuide
[WES] Male, Mid to late 20s. Sexy, spiritually and emotionally deeper than any other vampires we've seen. Think cross between Jim Morrison and Gary Clark, Jr. with even more of a poet's edge and an extremely well-toned body. He was made vampire in the 1970s. Wes is smart, compassionate, a good listener, a protector type and he can play the guitar. Face it, he is every woman's dream but he doesn't know it. He will be a part of a love triangle with Jason and another vampire (it's Jessica according to TVLine) . Actor must be willing to show full rear nudity. Open to Caucasian and all ethnicities.
Strong recurring (series regular next season; role begins Episode 506)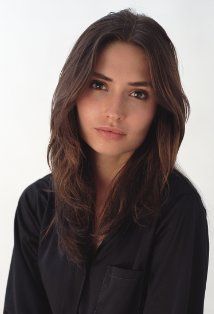 [VIOLET] is described as a strong, sexy, possibly dangerous vamp on par with the Eric Northmans and Bill Comptons of the world. A sexy, dangerous vampire will be part of a love triangle in seasons 6 & 7.
TVLine has casting info for Violet
-
Karolina Wydra
,
w
ho played Dominika, the
convenient bride of Hugh Laurie's titular doc
on Fox's House is joining
True Blood
's sixth season as a badass vampire, TVLine has learned exclusively.
Episode 6.07 "The Funeral." "World without End" "In The Evening"
-Eric promises loyalty to Bill in his latest effort to save Nora. A tragedy near home forces Sam to ignore the warnings of Alcide and return to Bon T
emps. Jessica shows her gratitude to James, a vampire friend incarcerated at the Vamp Camp
. Sarah devises a plan of revenge on Jason.
From HBOMAX
There will be a flashback to 1665 and the Plague, and the role of King Charles II is being cast. In the present day, there will be a scene set in a TruBlood factory. Also, we'll meet Nicole's mother, Mary, who will recur in 2 episodes. Source: SpoilerTV
[KING CHARLES ll] ??
[MARY] Nicole's mother.
Tony Award nominee Valarie Pettiford (Fosse), who most recently appeared on CBS' short-lived Golden Boy, has booked a multi-ep arc on
True Blood
,
Deadline
reports. Details about her role, which begins in Season 6′s seventh episode, are currently being kept under wraps.
[BANK EMPLOYEE] Jeanine Anderson cast (she was in a scene in season 1)
[Servant] 1640 the flashback year for his scene? Jean-Christophe Tremblay is cast.
[KING'S COURTESAN] Ana Valverde cast.
[PEASANT] Kristel Kovner cast
[COURTESAN] Ellen Soderberg cast.
[LADY COURTESAN] Ashlyn Yennie cast.
Holly's son Rocky Cleary and Portia Bellefleur return in this episode.
Episode 6.08 "A Change is Gonna Come" "Dead meat"
AUG. 4
Sookie (Anna Paquin) faces a major dilemma in deciding whether to broker a deal between Warlow (Rob Kazinsky) and Bill (Stephen Moyer). Over in vamp camp, Jason (Ryan Kwanten) gets to know Violet (Karolina Wydra), while Sarah (Anna Camp) goes to extremes to keep Tru Blood flowing. Alcide (Joe Manganiello) makes a decision that will impact the futures of Nicole (Jurnee Smollett-Bell) and Sam (Sam Trammell).
Written by Robin Veith, Michael Lehman Director- HBO Official Press Release.
[VIVIAN] Maria Osler cast
[BOTTLING PLANT FOREMAN]
[GUARD] Brent Chase cast
[FUNERAL DIRECTOR] to be cast

Source:

SpoilerTV ,
SpoilerTV
Episode 6.09 "Life Matters"
Written by Brian Buckner; directed by Romeo Tirone.
A
desperate Bill (Stephen Moyer) tries to ferry Warlow (Rob Kazinsky) away from the faerie plain, but Sookie (Anna Paquin) is having none of it. Meanwhile, Eric (Alexander Skarsgård) arrives at vamp camp, looking to inflict serious human damage. In Bon Temps, friends and family take emotional turns remembering a fallen neighbor. Bill feels the pull of Lilith's (Jessica Clark) sirens. A
few co-star roles are being cast.
Source:
HBO presss release,
SpoilerTV
[
CRAZY VAMPIRE
]
Victor of Aquitaine
aka Victor Fishbarg has been cast. Thanks Jenna!
[SICKLY VAMPIRE]
ERIK PASSOJA
has been cast.
[SICKLY VAMP'S PROGENY] Doug Haley cast
[LAB COAT SCIENTIST] Troy Vincent is cast
[WHITE ROOM VAMP] Aileen Burdock is cast, they have her listed for the finale also.
[CLERIC] Dwight Coleman cast.
[BELINDA]
a flirtatious trouble-making new waitress at Merlotte's. Brianne Davis is cast
[MARINE] Robert S Martin cast
[MARC] Henry Hereford cast.
[McGilvray] Ingo Neuhaus cast (formerly Guard #1)
Episode 6.10 "We Will All Go Together, When We Go" "Save the Population" "Radioactive
"
In the sixth-season finale, Jason feels a vampire attraction firsthand; and Bill finds that salvation isn't free. Meanwhile, Sookie considers her future with Warlow as a new crisis poses a threat to humans and vampires alike.
Scott Winant Director.
Three co-star roles are being cast for
episode 6.10
: a nurse who takes blood samples, and 2 African-American roles: a little girl and a religious woman. There's a town meeting in this episode.
Source:
SpoilerTV
[WHITE ROOM VAMPIRE 2] Bruno Gunn is cast.
[REVEREND SKINNER] is back in the finale (though I thought he was killed in NOLA when they were all tripped out on Lilith's blood at that wedding, is a vamp now?) David Bickford cast.
S6/E04-
Bailey Noble
18 Year Old Faerie #4 IMDB now has a name Adilyn. Updated above episode #4 with actresses cast.
Jordan Monaghan cast as Faerie #3,

–

Episode 4
Natalie Dreyfuss cast as Faerie #1 for the same episode.
Stacy Haiduk was on one of the best vamp shows ever, Kindred The Embraced, so this makes me happy!
Actress Stacy Haiduk, has landed a new guest role in Primetime. Stacy will be appearing on "True Blood" for two episodes. Haiduk posted on Facebook to let friends know more about her role:
"So those of you who are wondering what I am playing on 'True Blood', it won't be a vampire (sorry)!!! I play a werewolf prostitute!!!!! LOL!!!! Should be interesting!!!!! xoxox." Source (Jenny in S6E5).
From TVLine
True Blood has tapped Brothers & Sisters alum Luke Grimes play the recurring role of James.
[JAMES]
a circa '70s-made vamp who is smart, spiritual and emotionally deeper than any other bloodsucker we've seen before. Picture a cross between Jim Morrison and Gary Clark Jr. with even more of a poet's edge. The dude's every women's dream come true, and he doesn't even know it. He is said to debut at the midway point of season 6.
UPDATE: I hear he would be upped to a regular if the vampire drama is renewed for a seventh season. Grimes, repped by CAA, manager Darren Goldberg, and attorney Dave Feldman,
will play Wes James, a 27-year-old, sexy, spiritual, compassionate, intelligent, protective, deeply emotional, and guitar-playing vampire who was turned in the '70s. Deadline
Dug out this old GIF in honor of Anna Camp's guest stint in season 6
CATHRYN DE PRUME
Episode #605, "F*ck the Pain Away"
Role:
BEN'S MOTHER
Either someone is changing IMDB listings to be funny or they slipped a huge spoiler in by changing the role from Ben's Mother to Warlow's mother (6/27).
Represented By:
3GManagement/BKI Talent Agency
Casting Director:
Junie Lowry Johnson, Libby Goldstein
DANIELLE YU
Booked: TRUE BLOOD Episode #605, "F*ck the Pain Away", Role: SOMCHAI
Represented By: 3GManagement/Aqua Talent, Casting Director: Junie Lowry Johnson, Libby Goldstein Source
Teen Wolf's Gideon Emery is also cast for FTPA, I would guess either for Finn or Justin. Will update when the role is firmed up.
I think I should go out on a limb and DUNDUNDUN, say he is WARLOW! He would have been perfect if Warlow was as we saw before hot BenWa showed up in the role (he is a new regular on teen wolf as Alpha de primo Alpha Deucalion).
Now we see Lorin McCraley who played a small part as a clerk faking he is a vamp in S1 is back in E4 (I'm Your Man), but is he playing the same role? IMDB says he's F.W. (fake Warlow, lol), but look at a recent photo and what is a person supposed to think? He looks like NuWarlow all the way. UPDATED: Well, he is still the sleezeball he always was, Jason gave him a hit to the huevos.
Rebecca McFarland is cast as Maggie in E02 Here Comes the Sun, she's very recognizable from many shows and might be recurring. The pregnant wife of Patrick comes looking for him.
Linn Bjornland is cast as Niall's Mother in episode 4, "Im Your Man" via IMDB. This ends my confusion over the Ben flashback and Niall's, they are indeed separate.
According to IMDB there is a Fairy / Royal Faerie (what happened to Queen Mabe?) in the first 2 episodes of the new season
.

Here Comes the Sun,

Don't Let Me Be Misunderstood,

Royal Faerie

Elena (Olena) Kolpachikova

is cas
t.
There's also a
Fairie Warrior in ep. 5
, (notice new spelling of fairy),
Lars Slind
is cast.
Gee, Lars looks very...talented, he does a lot of underwear modeling and he does it well!
He has been posting pics on instagram too, this is how our warrior will look, is he young Niall?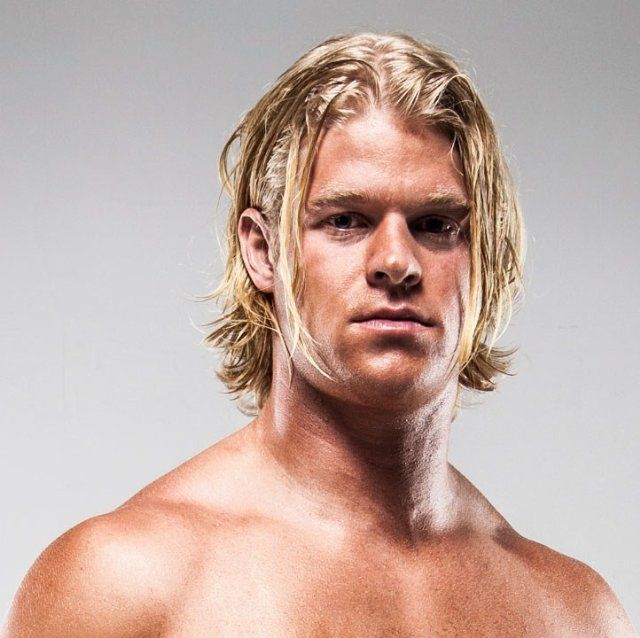 UPDATE
another
Fairie Warrior
is cast,
John H L Viking. Most updates are found on IMDB especially for the smaller roles.