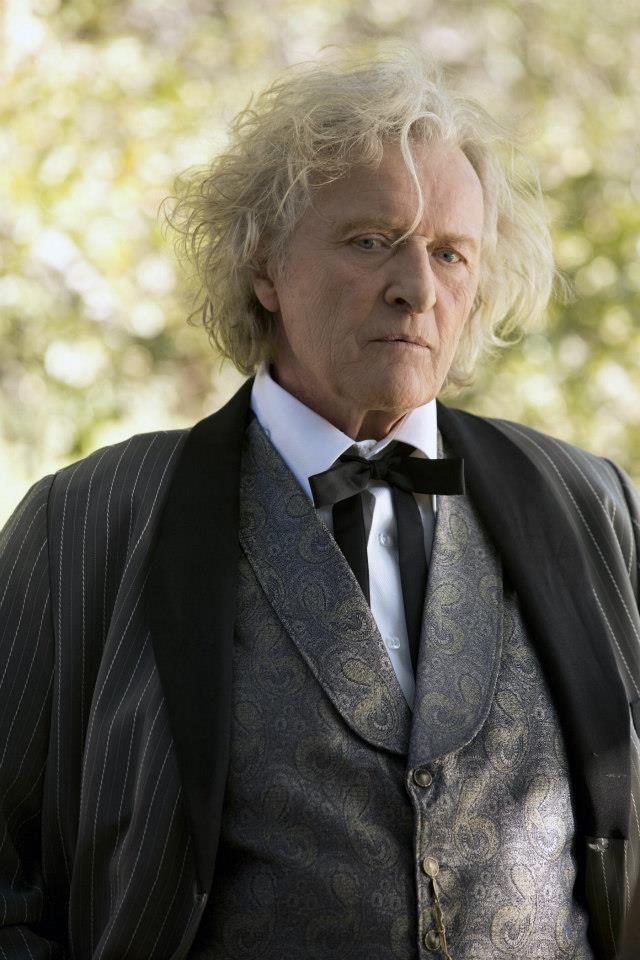 Niall's look courtesy of the Fae Wyatt Earp Collection..
Episode 6.01 - "Who Are You, Really?"

Director: Stephen Moyer Writer: Raelle Tucker
In the wake of Bill's blood-soaked reincarnation, Sookie, Eric, Jason (Ryan Kwanten), Jessica, Tara, Pam and Nora flee the Authority compound as Sam, Luna and Emma dodge swarming guards. Now packmaster, Alcide discovers that the job comes with unsavory side dishes, but other major perks. In Bon Temps, Andy deals with parenting four newborn human-faerie hybrids. Meanwhile, Louisiana Governor Truman Burrell vows open season on vampires. Jessica returns to Compton Place as Jason hitches a ride with an eerie stranger (Rutger Hauer's Niall). HBO's official press release. More on the latest CASTINGS, SPOILERS, WARLOW.
Sneak Peeks courtesy of True-Blood.net, the first TB site I ever ventured to Season 1, Episode 1.
Ep. 61 - Recap
TVLine's Recap- (the usual deal is just a bite from recaps/reviews so you can see what ones look interesting to read in full)
STAKEOUT | After Billith nearly kills Jessica by aggressively summoning her to him (cue the bloody puke and writhing), Sookie stakes him while he's fighting Eric. But, like the honey badger, Billith don't care; he's able to remove the stake more easily than I've ever been able to remove a splinter. Following this altercation, Jessica — never the sharpest fang in the mouth — elects to stay with her maker (who describes himself as "Bill Compton… and something more"), and Eric returns to Sookie the ownership of her home. (Her first order of business after that sweet gesture: rescind his invitation to said home! Gran would be ashamed!)
Episode 6.02 The Sun
Writer: Angela Robinson,
Director: Dan Attias
A long-lost relative reveals himself to Jason and Sookie. After Tara is victimized by a new government weapon, Eric takes matters into his own hands in an effort to thwart Burrell's anti-vampire initiatives. On the road to work, Sookie is drawn to a handsome stranger who shares her faerie abilities. Sam is unnerved by supernatural-rights zealot Nicole (Jurnee Smollett-Bell), and is confronted by Alcide and Martha (Dale Dickey) about Emma's future. Bill contemplates the scope of his heightened powers.HBO's Press Release More on castings, Screencaps
Episode 6.03 "You're No Good" Sneak Peek