Deep Thoughts with Eric Northman, "Glad I stashed all my cash, should I tell Pam?
Recap with True or False options
True or False:
Bill just invented a new kind of Capri Sun.
This scene. Holy crap, I haven't laughed so hard in forever. If this show gives us anything on its final run or well into a seventh season, I pray that it's crazier and more disgusting ways for Bill to feed. Hopefully one that involves turning someone into a twisty straw.
(Image
via
)
True Blood Sims is the antidote to any ills. I didnt know I needed more Eric and Cockatiels (or any birds) in my life till now.
Source
Note to self, Fae like Spaghetti with Ragu and a beer chaser. Great Grand Pop was reminding me of my Portuguese granpa, he schooled me on vamps and werewolves back in the old country, no lie he was a believer.
New ep synopses for E4 E5 E6 and E7 HERE and HERE in Spoilers
Actress Anna Camp attends the after party for the 3rd Annual 24 Hour Plays in Los Angeles presented by Montblanc held at The Shore Hotel Source: Michael Kovac/Getty Images North America) via Zimbio.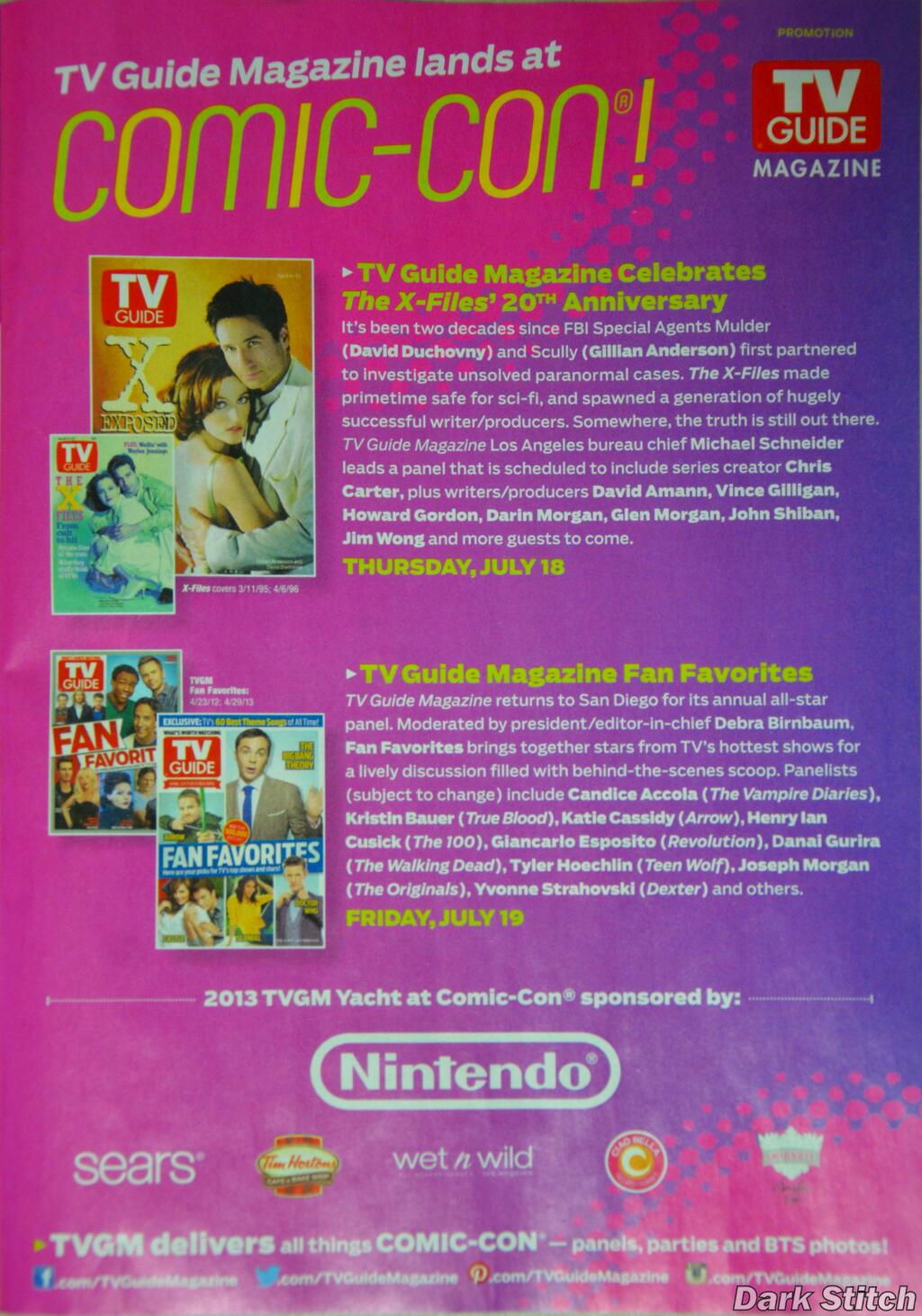 The annual TV Guide Magazine Fan Favorites panel is slated to return on Friday, July 19 with Candice Accola (The Vampire Diaries), Kristin Bauer (True Blood), Katie Cassidy (Arrow), Henry Ian Cusick (Lost), Yvonne Strahovski (Chuck, Dexter), and "2 others", per the tweet. The Fan Favorites panel is on Friday, again with no details on time or room. SDCC Blog
@jurneesmollett
: She comes to Bon Temps to help vampires & super naturals, but ends up causing a bunch of trouble.
#aplusmag
#exclusive
I think we figured this out when she was filming-
Movie Trailers, Movies Blog
Rob Kazinsky says some things about Ben that make me think the writers are purposely leading us viewers to think he's Warlow (he might be). More at Hollywood Crush
This is some pity of a spoiler from MegaBuzz- OMG! Are all our favorite vampires going to die on
True Blood
?
! — Harold NATALIE: Bill's prophecy looked pretty damn scary, right? Kristin Bauer van Straten certainly thought so, saying it made her worry about her job security. But she says that there will be many twists and turns before that scary scene could come true. "A couple of the different worlds are overlapping," she says. "Vampires aren't the only ones in danger and aren't the only ones fighting, and we're not really going to know who's on what side." Who else is hoping a naked Alcide saves the day? No? Liar!
Part of a longer piece at ETonline-
L
ooking back on what you've been asked to do over the last six seasons, did you have any idea what you were signing up for with True Blood?
Trammell: [laughs] No. I really didn't. I knew I was going to be a bartender, and then Alan [Ball, executive producer] told me Sam was also a shapeshifter, and I was like, "Oh, OK, cool!" I really didn't think about the physics of it and the reality of when you shapeshift into an animal, you leave your clothes and then when you become a human again, your clothes are miles away [laughs]. I have done nudity before, I did full-frontal in New York a few times, so I was no stranger to taking off my clothes. It doesn't bother me at all ... although it's a bitch to stay in shape and it gets harder as the years go by, but I had no idea. Not at all. I had no idea I would be that naked. I also had no idea the show would last this long and get as crazy as it has. This show has taken on a life of its own, which is pretty incredible. We're all amazed and excited by it.
ETonline: Looking at this season, Sam has lost Luna, seemingly lost Emma and been confronted by a group that wants him to come out publicly as a shapeshifter. What are you excited for fans to see?
Trammell: The thing that's great with the shapeshifters being outed is it allows
us
to talk about how you deal with that opportunity and how you decide whether or not to out yourself. We look at what it means, politically and socially, for yourself and the species. It gets so complicated with the werewolves and these activists. That's all so exciting. Plus, there are some major twists that happen this year with Sam. This show does a great job of, in a way, reinventing the world every year because we have new villains, new creatures, new characters and new co-stars. It's always different every year. It's not like we're in the same office all the time. I'm not even in the bar that much this year. That keeps it fresh for us, as actors. I'm digging this year more than I've dug the last few years. I love the vampire story this year so much. I can't wait for fans to see what's coming.