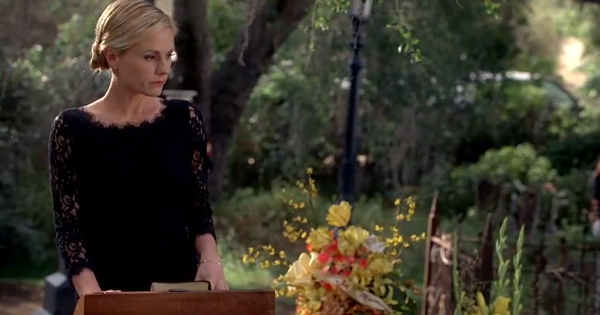 Episode 6.07 "The Funeral." "World without End" "In The Evening" -Eric promises loyalty to Bill in his latest effort to save Nora (if only we could get those 2 crazy kids, Ike and Marcellus, back in matching jammies). A tragedy near home forces Sam to ignore the warnings of Alcide and return to Bon T
emps (Terry's death would bring Sam back and fuck Alcide). Jessica shows her gratitude to James, a vampire friend incarcerated at the Vamp Camp
. Sarah devises a plan of revenge on Jason. From HBOMAX originally, then HBO's press release. More in Castings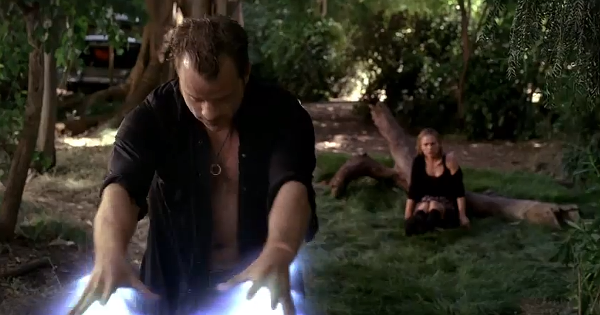 There will be a flashback to 1665 and the Plague, and the role of King Charles II is being cast. In the present day, there will be a scene set in a TruBlood factory. Also, we'll meet Nicole's mother, Mary, who will recur in 2 episodes. Source: SpoilerTV
[KING CHARLES ll] ??
[MARY]
Tony Award nominee Valarie Pettiford (Fosse), who most recently appeared on CBS' short-lived Golden Boy, has booked a multi-ep arc on True Blood, Deadline reports. Details about her role, which begins in Season 6′s seventh episode, are currently being kept under wraps. I believe she is Nicole's mother.
[BANK EMPLOYEE] Jeanine Anderson cast (she was in a scene in season 1)
[Servant] 1640 the flashback year for his scene? Jean-Christophe Tremblay is cast.
[KING'S COURTESAN] Ana Valverde cast.
[PEASANT] Kristel Kovner cast
[COURTESAN] Ellen Soderberg cast.
[LADY COURTESAN]
Ashlyn Yennie
cast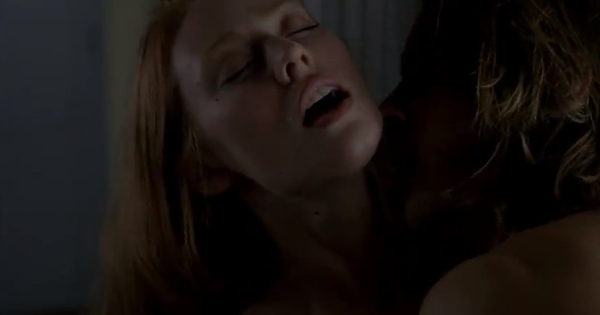 Huge Thanks to Darling Sookie for the screen grabs (and HBO).
Holly's son Rocky Cleary and Portia Bellefleur return in this episode.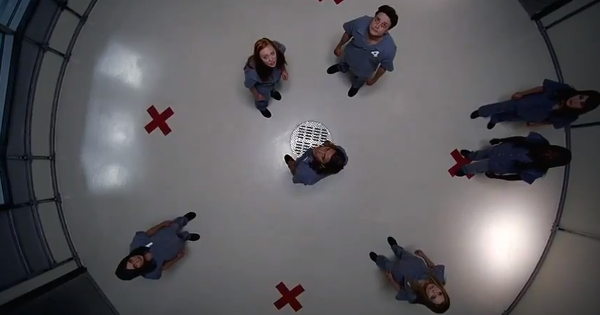 Episode 6.08 "A Change is Gonna Come" "Dead meat"
AUG. 4
Sookie (Anna Paquin) faces a major dilemma in deciding whether to broker a deal between Warlow (Rob Kazinsky) and Bill (Stephen Moyer). Over in vamp camp, Jason (Ryan Kwanten) gets to know Violet (Karolina Wydra), while Sarah (Anna Camp) goes to extremes to keep Tru Blood flowing. Alcide (Joe Manganiello) makes a decision that will impact the futures of Nicole (Jurnee Smollett-Bell) and Sam (Sam Trammell).
Written by Robin Veith, Michael Lehman Director- HBO Official Press Release. Lettie Mae is back in this episode! EDIT: I didnt see her either.
[VIVIAN] Maria Osler cast
[BOTTLING PLANT FOREMAN]
[GUARD] Brent Chase cast
[FUNERAL DIRECTOR] to be cast.

Source:

SpoilerTV ,
SpoilerTV
and HBO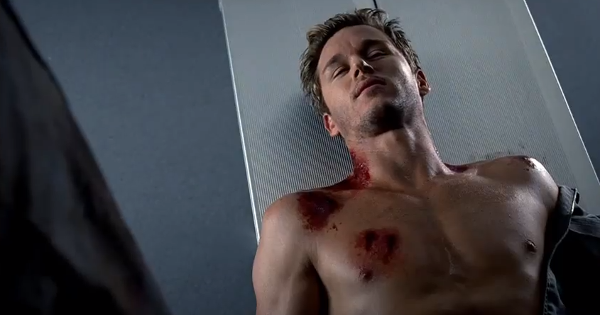 That Pamela!