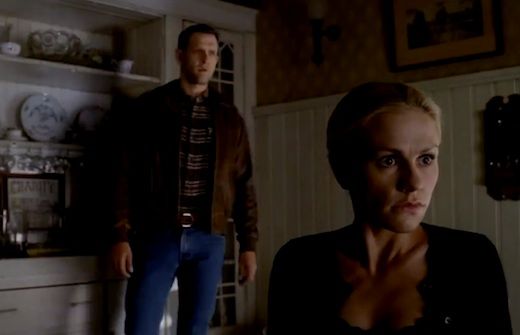 Forget previous season's canon, and just watch. Have to keep repeating this new mantra.
Pro: Sookie and her magical vagina are up to their old tricks. But Ben is undeterred. Turns out this Vampire Fairy (yes newcomers that is a regular thing on this show that we, as adults, just ingest as a normal character development) and Sookie are bashert. But she's not buying it, so she throws her super fairy laser cannon at him. Which, if we remember out Fairy Grandpa teachings correctly should forever use up all of Sookie's fairy powers.
Con: Sookie throws the fairy ball and nothing happens — so much for those four episodes with the Fairy Grandpa.
Sidenote Pro: Who saw Pacific Rim? Warlow was in it being all cocky and Jaeger pilot-like with his chin and his floppy hair. It was very good. Two very enthusiastic thumbs up, fine holiday fun. Go see Pacific Rim.
Pro: I think I am very attracted to Ben. Yes, I am certain of it. Much More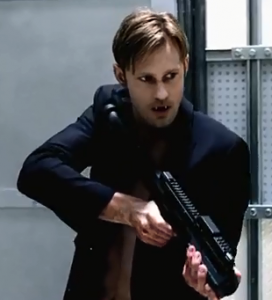 At least Eric has kept his fighting skills in tiptop Viking shape,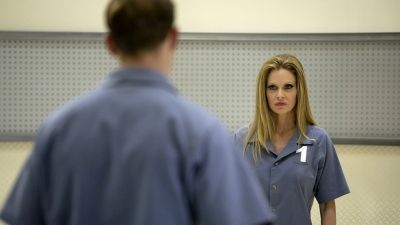 but that isnt too good for Miss Pamela, something has to break this up before, ya know...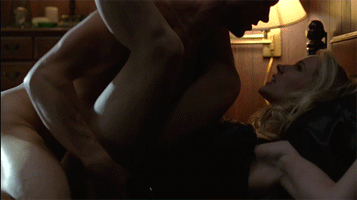 and Jason still does what he does best, thanks to the GIF Source, CARUMBA!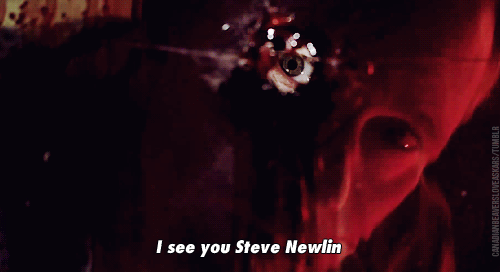 Happy Spoiler! Askars lives to seek vengeance another day but what of Pam? GIF via CBLA
When good Fairies wear bad wigs, so bad they don't even remotely match the real ginge colored hair. What in the name of Raquel Welch wigs is going on here?
Figures that cruddy Lilith went for him, and why didn't that clot stay dead, yeah, I had to ask it again. Seems like when fans hate a storyline that is the one that gets expanded into a new season, changed into something that contradicts the seasons before but still. Fairieland was hated so Queen Mabe and her crew were forgotten, no mention of how Claude got out of that place after the opening was closed either, lulz, oh TB!
RIP NuClaude, though we don't really know why BenWa killed them all, he must have really hated that Fosse style of dancing since that was all they did at the club.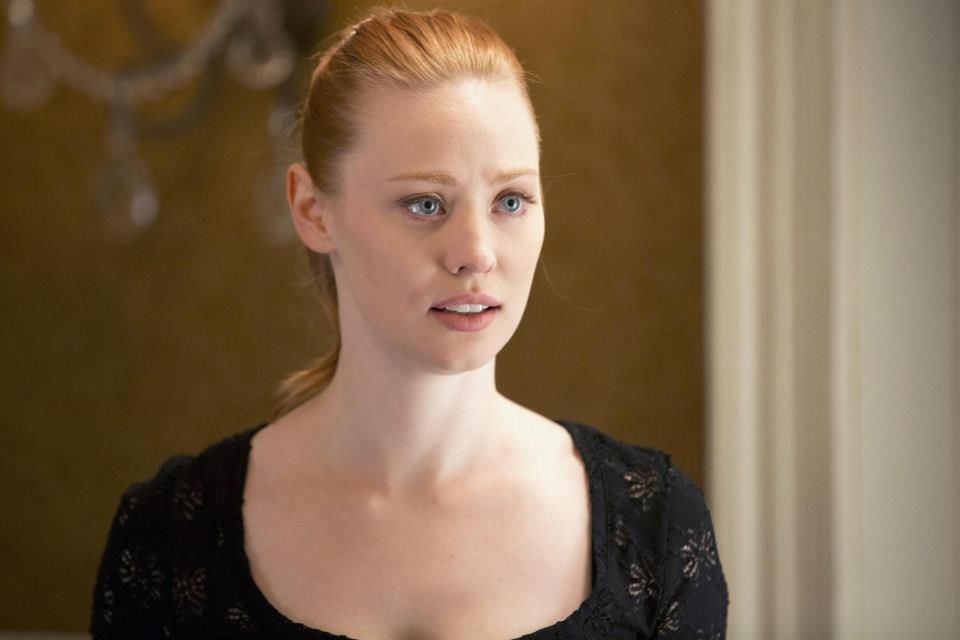 Interview with DAW From Stuff.Co.NZ-
So how much of the year does shooting a typical True Blood season take? Six months?
Usually a little bit longer. This season we've made only 10 episodes instead of 12, so we got a little extra time off. I like to work during those times, but obviously you have to get cast, so that's not always up to me. Spending half the year playing one character, I think it's important for actors to have a lot of breadth and keep themselves flexible by playing other sorts of people.
But rather than taking the blockbuster route, you've starred in things like fantasy comedy Ruby Sparks and high-school drama Highland Park. Is that deliberate?
Yes, being on a popular large television show really affords me the ability to do smaller, more interesting projects during my hiatus. I don't necessarily have to take things for the money or exposure.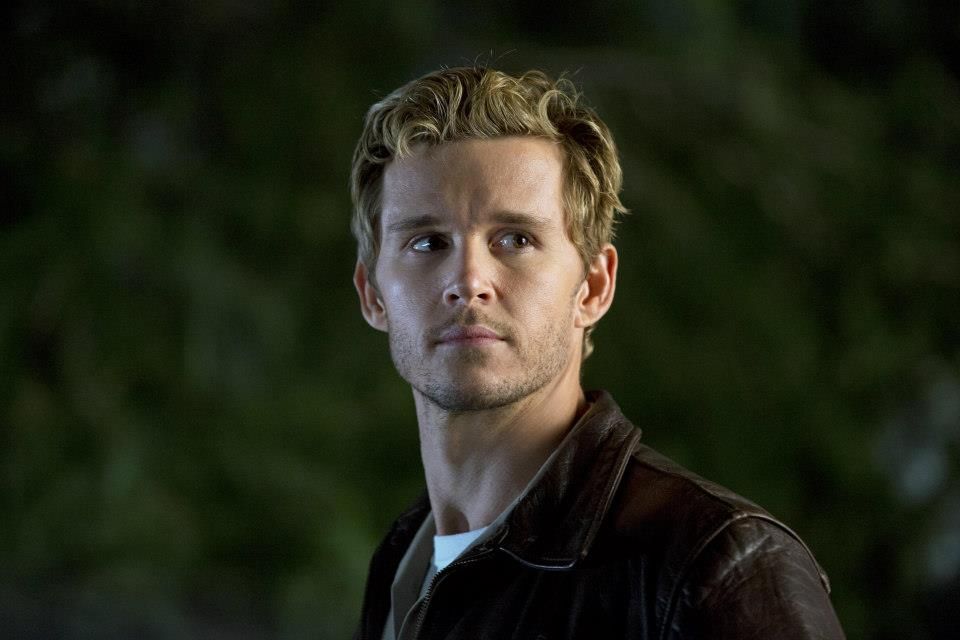 From the mind of Anthony Bourdain comes The Getaway, a new original series exploring the world's greatest cities through the eyes of a revolving cast of travel-loving celebrities who know them inside and out. Join Joel McHale,

Ryan Kwanten

and many more as they hit the streets in their favorite places on earth, enjoying the life of a local, doing what they do, eating what they eat, and going where they go. Sometimes, it's not just where you go, but who you're with.
Wonder why they went to such extremes to ruin Alcide's character, hitting (or any disrespectful behavior) his father isn't something he would have ever done previously. Murder of innocents wasn't in his personality either, it's worse than what they did to the Hot Shot shifters and that was awful. Is it going to be revealed he's a V addict like his ex Debbie, just crappy writing or making it easier to kill him off?
Vulture's Interview with Chris Bauer all at the link-
Do you get a chance to petition the writers often?
I do not petition writers, and I never have, nor do I pitch ideas to them. They listen to you when you read, when you shoot your scenes, and they know where you want to take the character. The table reads are, as I'm sure you've heard, the rare scenario where we're all in the same room and we get to all participate in each other's adventure. One of the great things that happens is that occasionally an actor can't show up, and we will read each other's parts. The world needs to know that Sam Trammell does a spot-on impression of Alex Skarsgård.
I
would love to see that!

Sam is like a character actor in a leading man's body. It's ingenious. I've tried to do it myself, and I can't do it. [Tries to imitate Skarsgård.] It sounds like a strange voice. It sounds like Edward James Olmos. But when Sam does it, it sounds like Eric, and it has this breathy trace of a Swedish accent, you know what I mean? It's brilliant. I've tried to do Joe — I can't. And it's not that hard to do Andy. [Laughs.] You just have to growl while you talk.
The Fangover: Warlow's Bronze Age Backstory; a Catfight in Jason's Den; and a Stake-Off at Vamp Camp
This week's 'True Blood'— and its unprintable title— is all about showdowns. Our favorite Bon Temps residents face off against each other and the darker parts of themselves.
Bill was so overly Puffy Chesting with M.(what's the M stand for) Warlow, it was about to be a sword fight.
Andy names his only daughter Adilyn, pretty.