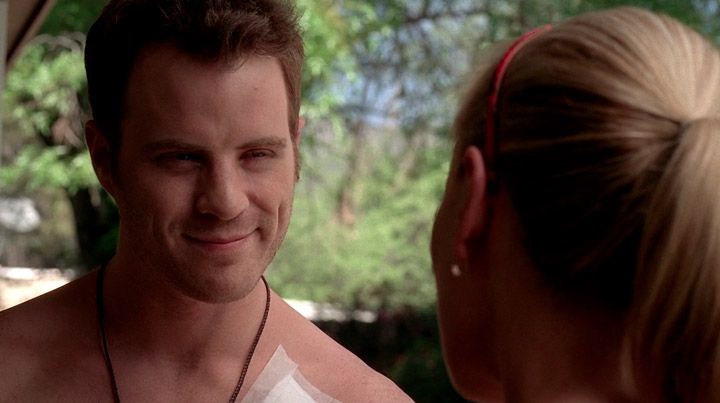 Slapping a bandage on for effect, but really folks, who is looking at that? Squarehippies
A
Pro: Lala scoops up the Western-wear fanatic in his fabulous vintage car. I mean it's not the Eric's-bribe car, but it's still awesome. Remember the little red vampire Corvette? Good times.
Pro: Back at Ginger's, our hopeful fangbanger is still stalling the Governor. Note: I love that Ginger's house is absolutely covered with vampire shit. From the cute to the cool. I think I spied a copy of Bite Me: A Love Story by Christopher Moore, which is a very funny vampire book. Specifically the part about vampire circumcision. Along with an Eric fan poster and a cheesy Dracula welcome head. Having a poster of your own boss on the wall: classic Ginger.
Con: "Meanwhile in Afghanistan…" apparently we just can't let Terry's storyline from last season die. There's no one desperately clinging to the hope that this is resolved right? Yes, I feel for Terry. But enough. The fairy teens, however, are wonderful.
Con: Alcide is back to yell some more. Do you think somewhere Joe Manganiello is eating a bowl of frozen light whipped cream, telling himself it's ice cream, and crying over what has happened to his character this season? Who is this guy?
Wonder if Sookie will do something with the vial of Benblood, like drink it, drink it all up?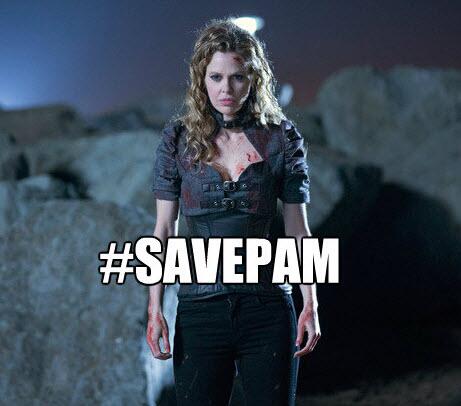 From HBO's twitter, I think it's another misdirect, though they have been Captains Obvious lately.
From Ausiello-Question: I saw the Ben/Warlow twist coming a mile away on True Blood, but I'm still intrigued by the storyline. Any intel on this Sunday's episode? —Cathy
Ausiello: This week, you'll learn a whole lot more about exactly how the rare fairy vampire came into existence. Plus, it will make a bit more sense why Sookie waited until after she and her latest suitor were half naked before revealing that she knew his true identity.
Question: Any scoop you can give us on Pam and Tara's love/hate relationship on True Blood? — Ashley

Ausiello: Oh, c'mon. Even though the language they use is often hateful, you know their relationship is really more of a love/love sort. And in this week's episode, Tara makes a biiig sacrifice that proves it yet again. More in Spoilers/Castings links on the right under Odds and Sods.
MegaBuzz's scoop-

I'm loving True Blood this season! What can you tease? — Harry NATALIE: Bill's scary prophecy may come true sooner than we expected. But that's not necessarily a bad thing, since it will show a hilarious new side of fan favorite Pam. Unfortunately, it will also put her at odds with Eric in a way that will make fans very angry.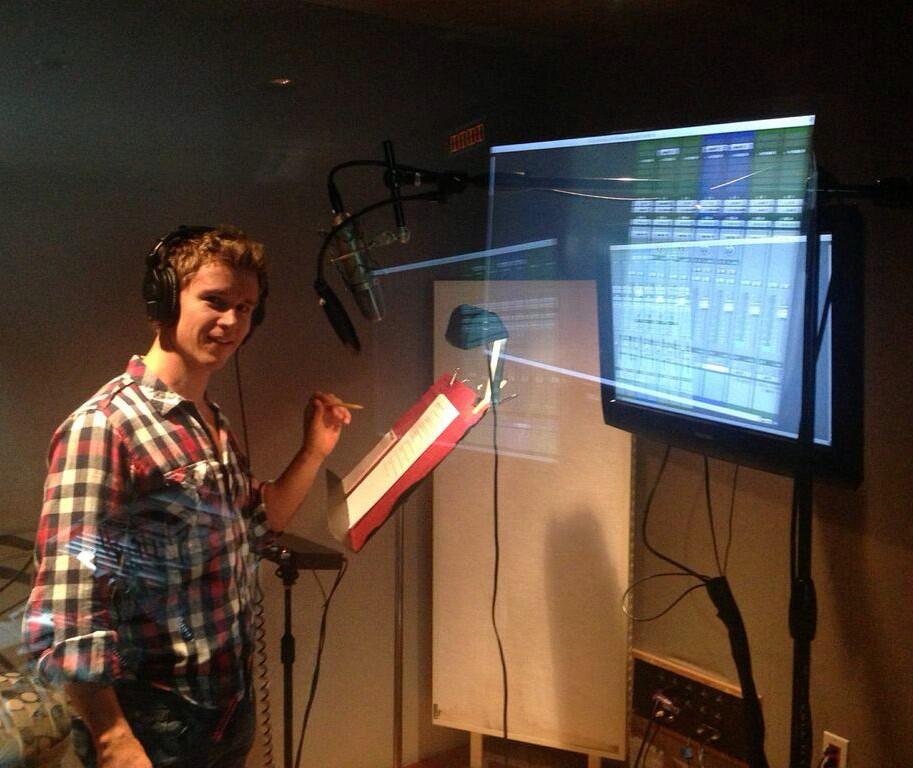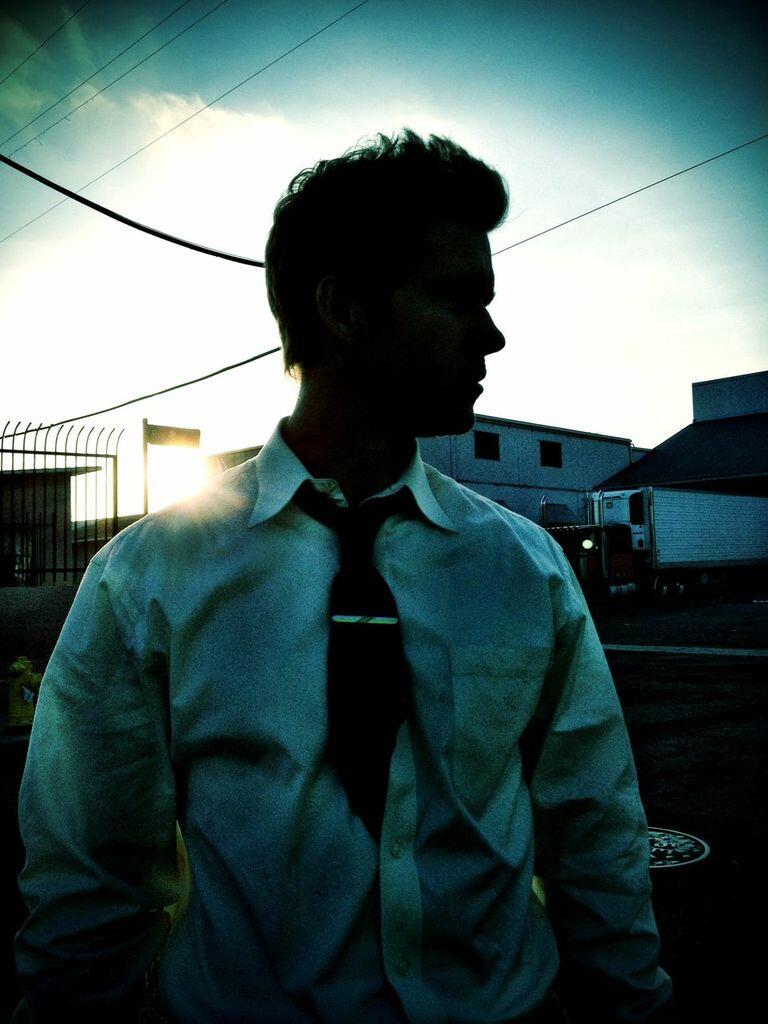 Q&A with Joe Manganiello from AdWeek-
What's your biggest digital indulgence?
Music. I buy it all online, so I have a healthy iTunes store balance. I'm always hanging out with my DJ friends, getting introduced to new sounds and then going home and spending gross amounts of money downloading it all.
With such a bloated media universe, how do you cut out the fat?

I've taken it into my own hands. In terms of fitness especially, there's a lot of misinformation online and in print. But rather than complaining about it, I'm trying to put something into the universe that's actually the truth.