We have had one memorable year here in the tri-state area, the country, the world, seems like more bad than good sometimes, but we survived. Thank you all for coming and hanging out here with me every now and then for all things True Blood. Looking forward to better times for all of us, we need hope, peace, love, True Blood and understanding in this mad, mad world.
True Blood … the Christmas Special
By Gianna Sobol (from last year).
Since a season of True Blood accounts for maybe a week of "show time," and we air in the middle of summer, we haven't had the chance to experience the joy of putting together a Christmas episode. But I asked writer Mark Hudis what things
might look like in Bon Temps during the most wonderful time of the year, and here's what he had to say...
This is great, I know one person who thought this was his real card.
An oldie but goodie from Crimsom Bouquet!
New Year. New You. Resolutions TB style via Inside True Blood Blog
Ring in the New Year with the re-air of the entire fifth season of True Blood on HBO 2 starting December 31st at 9 PM. To get you in the New Year's spirit, here are 10 resolutions inspired by season five:
1) Let go of your past.
2) Reach out to long-lost relatives.
3) Adopt a pet.
4) Lay off the sauce.
5) Perform an unexpected act of kindness.
6) Get in touch with your spiritual side.
7) Forget old grudges.
8) Reconnect with your inner child.
9) Experiment with your look.
10) Get back to the gym.
And a bonus resolution from seasons past: Quit smoking.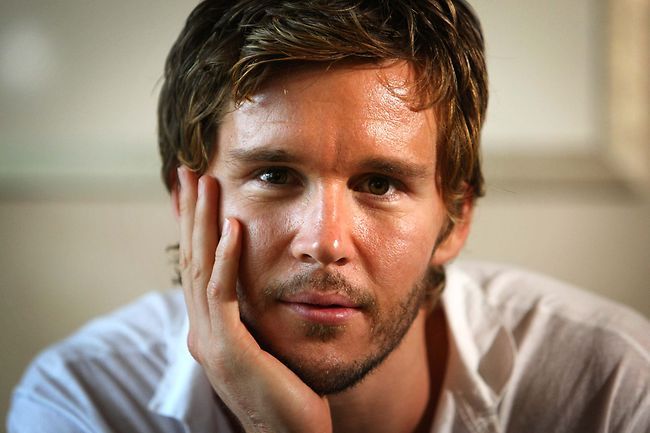 Look at that face, how can you not feel better now?
Law & Order: SVU
airs Wednesdays at 9/8c on NBC. Denis O'Hare's episode will air Jan. 2, he plays a priest, now that's range.
To be able to fly? To be smoke? Or a wolf? To know the night and live in it forever? That's not so bad. You call us monsters. But when you dream, you dream of flying and changing, and living without death. You envy us, and what you envy...We destroy. Clive Barker
From twitter RP Eric of Area 5.