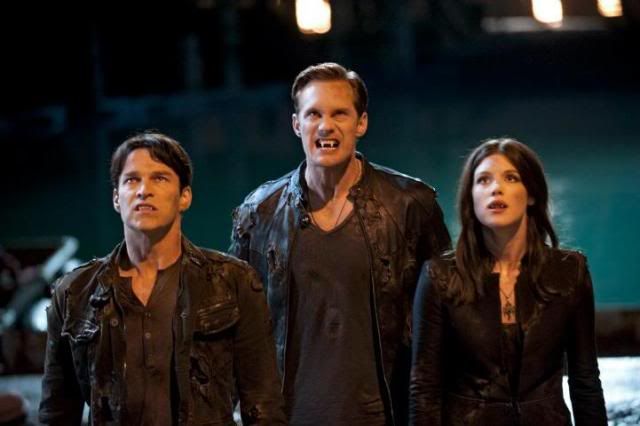 Happy New Year to all you TBC'ers, may next year be all you hope for.
Season 7 begins filming January 7th (double 7's!) in Los Angeles, it's AWN!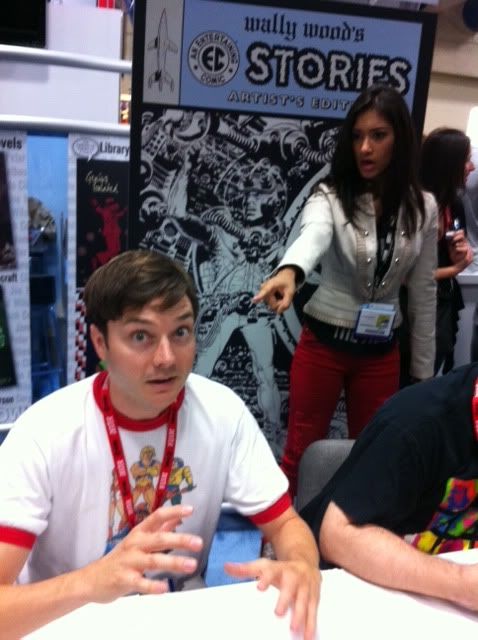 Redeye Chicago has an interview with McMillz-
When he first appeared as the vamp-bashing television evangelist Steve Newlin on "True Blood", Michael McMillian landed a spot in pop culture for himself. As he went on to write comic-books, many based on the hit HBO series, he earned a spot in "geek culture" as well.
He continues to distinguish himself within these areas with his work on "True Blood: Steve Newlin's Field Guide to Vampires", a book he co-wrote with Gianna Sobol for HBO and Chronicle Books.
Geek To Me: I'm curious as to where the impetus for you to be involved with writing this book about vampires in the True Blood universe came from?
Michael McMillian: It started a couple years ago actually; I think when I became involved in the True Blood comic book. I'd been writing and co-writing the True Blood comic book series for a couple years, and Gianna Sobol - who was an associate producer on the show - was my story editor for HBO and for the True Blood offices on the comic book, so she and I developed a really good relationship, a working relationship and became friends.
And then you jump ahead to a couple years later, she was pitching out the idea to HBO and Chronicle Books to do a book that was based on the vampire bible that was introduced in Season Five. And I think they got into that and decided that the book was going to be a little too esoteric, and a little dry.
So eventually it evolved into this idea to do a "field guide" to all the vampires and monsters in the True Blood mythology, written through the eyes of Steve Newlin. So when that book was greenlit she asked me if I wanted to come in and co-write it with her. And I jumped at the chance to do it. I thought it would be so fun to write a book in my characters point of view. Not just because he's so funny, but as an actor it's a once-in-a-lifetime opportunity. I can't imagine another case where I'd be able to do that. [laughs] So it was such a fun project and I loved working with Gianna on it.
G2M: [laughs] I've asked Nicholas Brendan about this when it came to his character of Xander on Buffy the Vampire Slayer, and I'm sure you get asked this a lot, but how much of you do you think is in Steve Newlin?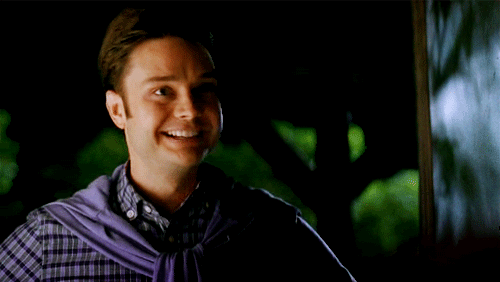 MM: Oh God, I hope really not a lot [laughs]. Oh boy, I think, like - I d have to say that the character got funnier and goofier as he got along, because that's kind of who I am on the set and in life. I'm just kind of joking around a lot, I'm a bit of a goofball.
But as far as [laughs] how terrible he is, and how weak he is [laughs] I really hope that's not how the writers see me. Um, I think that the Season Two Steve as a rule was pretty much mapped out, especially between the books and what they'd written already for Season Two was mapped out before I got to slip into the role.
And I think that when I came back as a vampire they were writing a Steve that was closer to my sensibilities, in terms of humor and my take on the character. And I know that they enjoyed watching me just make a fool out of myself. So I think there was that. I think they were "oh, it's great to watch Michael look like an idiot, or to be put into these weird submissive positions. So let's do that."
And for that I'm honored, it's such a great character. I find it so much more interesting to play somebody who is not cool, than say a Bill or an Eric [laughs]. You know, it was so fun to play the un-sexy vampire on the show. MORE
Keep up with spoilers here and here.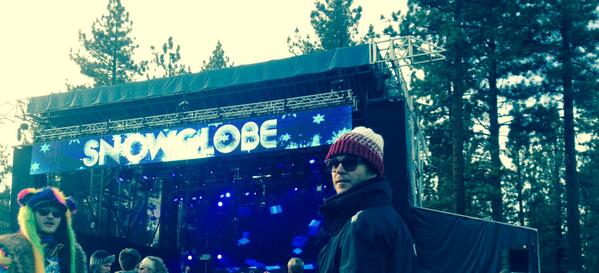 Ryan at the SnowGlobe Music Fest in Lake Tahoe, Ca.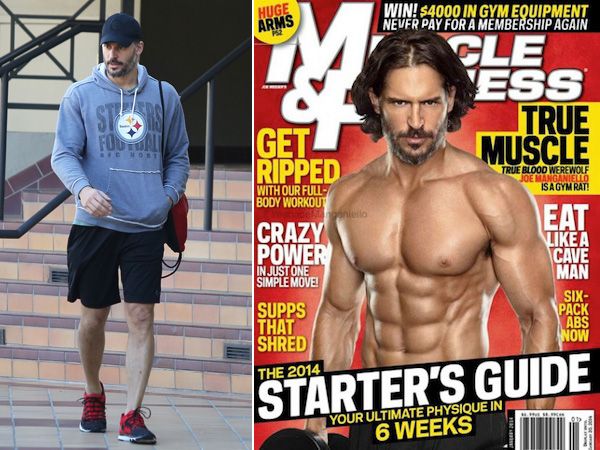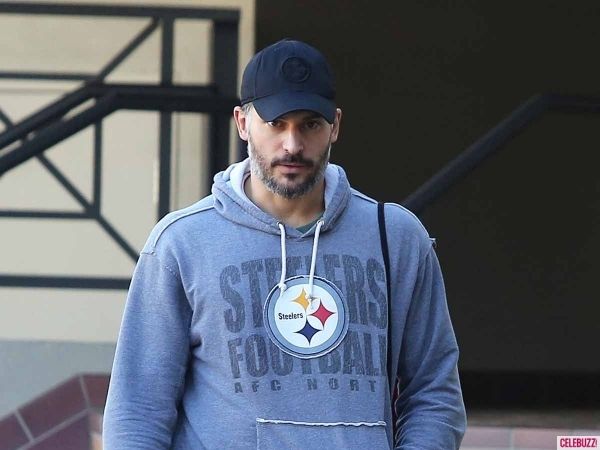 From Celebuzz
Thanks to Annie for the SM pics.
Anna and Stephen from the Free Ride Press Day in NYC earlier in December.
Source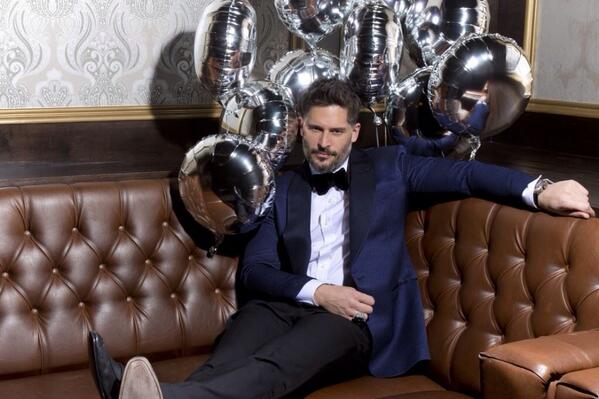 get your shoes off my couch!