Entertainment One will finally be releasing The Knights Of Badassdom, which stars "Game Of Thrones'" Peter Dinklage, "True Blood's" Ryan Kwanten, Steve Zahn and Summer Glau on VOD February 11th, 2014. They're also starting TUGG screenings for the film on January 21st.
Unfortunately it's not the version of the film that director Joe Lynch (Everly, Wrong Turn 2) intended you to see. I've seen this cut – and there's plenty of good stuff in the first two acts that seems like it's from him. It goes off the rails a bit at the end and it has a denouement/credits scene that you can pretty much tell is NOT him. There's even some non-Dinklage ADR for Dinklage's character. More at Bloody Disgusting.
From Ryan's Facebook.
Another clip from Anna's movie Free Ride, she and Stephen are producers.
Some info on Ryan's next film.
Anna Paquin and her husband Stephen Moyer (in Bill and Sookie outfits) walk arm-in-arm on the set of a Time Warner commercial on Wednesday in Los Angeles.The 31-year-old actress and 44-year-old actor were surrounded by set workers as they prepped to film the television spot. More photos at JJ.
Love Lizzy and happy she is making it in the biz after TB.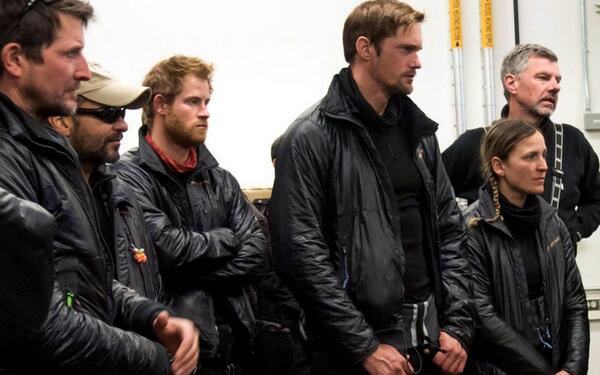 Yeah! He's BAAAAACK!
Some WWTW from last week with Alex, the motivator.
From
TVGuide
- Question: I'm surprised we don't see
Carrie Preston
(who I love) on
The Good Wife
more often since she won a guest-actor Emmy for her supporting role. Surely the producers recognize the gem she is. — Vyvyan
Matt Roush: They most certainly do value her. (So do the producers of Person of Interest, on which she also recurs in flashbacks involving Finch, who's played by her off-screen husband Michael Emerson.) What's up is that the very in-demand Preston is under contract to HBO's True Blood, which gets first dibs on her during the time that show is in production, which has limited her availability to The Good Wife and to POI, both of which film in the New York area. Happily (for a number of reasons), this upcoming season of True Blood will be the last, so she'll be free to move on relatively soon.
Update! Carrie Preston is filming The Good Wife right now in NYC, she tweeted the pic.
Some more catching up on Joe's book tour stops.
Carrie Preston and Chris Bauer in a new movie, here's the site for it and clips below.
When Melissa, a mild-mannered nurse at a rural methadone clinic, learns that one of her patients is among those who killed her family, she decides against all odds to get even. But as her mental state becomes increasingly fragmented, she has to ask herself -- just who are the good guys and who are the bad guys?
Your Ass is Grass is an inventive and violent psychological thriller in the spirit of Christopher Nolan's Memento, The Coen Brothers' No Country for Old Men, and Darren Aronofsky's Black Swan. A 'smart popcorn movie,' it is an exciting and hallucinatory exercise in small-town
revenge.
Deborah Ann (and the other actors) talks about her new play Parfumerie.
Movie Trailers, Movies Blog
Sam Trammell's endured plenty of death and destruction as a shapeshifter on the HBO drama "True Blood," but Bon Temps' most melancholy moments are no match for the sorrow inspired by John Green's best-seller "The Fault in Our Stars." MTV More on the film.
WaWaaaaa, Anna was only in one scene in the next X-Men movie and it done got cut, from Variety. I think they made other characters a bigger deal than they were in the comics, Rogue is popular in them and the TV cartoon (yesh, I am an X-Men fan from way back).
While several castmembers from past installments of the "X-Men" franchise will return to the series next summer in Fox's "X-Men: Days of Future Past," it looks like there is at least one member that will miss the reunion.
In an interview with EW, director Bryan Singer has revealed he had to cut a sequence from the film that contained the only screen time for Anna Paquin's Rogue character. (The "True Blood" star had only shot a couple days worth of footage).
Singer says in the interview the reason for the cut had to with the film already having so much in it and the sequence ultimately feeling unnecessary. He goes on to add that it probably will be included on the DVD with other deleted scenes.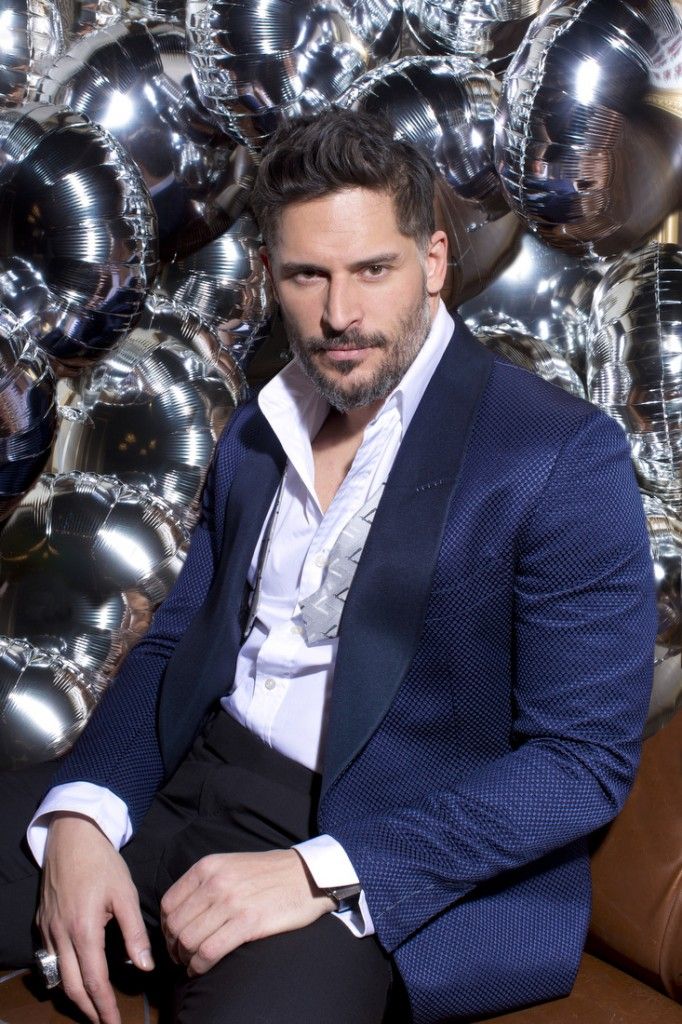 Joe Manganiello is opening up on his history of alcohol and drug abuse, homelessness and depression and what finally made him decide to "clean up my mess." "You get to a point where you're gonna start getting better or you're gonna kill yourself,"
"I was in so much pain, but I wasn't willing to end my life." He recalled Aug. 26, 2002, as the day he finally decided to get clean. "I [knew] I'd hurt myself so badly, but realized I'd also hurt people around me. That's what made me want to get better," he said. "But anybody who has ever fought with addiction or knows somebody who's been in the grips of it, it's not that easy." way more at Splash Magazine.