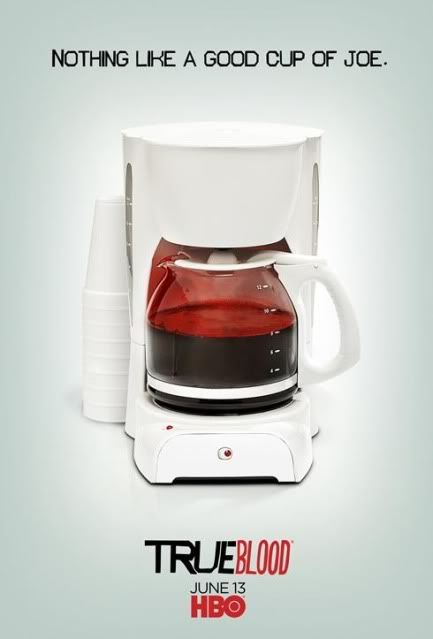 Here's another past season poster.
Happy Chinese New Year, the year of the horse (not to be confused with the year of the whores which was 1988).
Pornstacheless in L.A. more photos at JJ, back to season 7 filming! Goodbye creepy pedo stache, goodbye.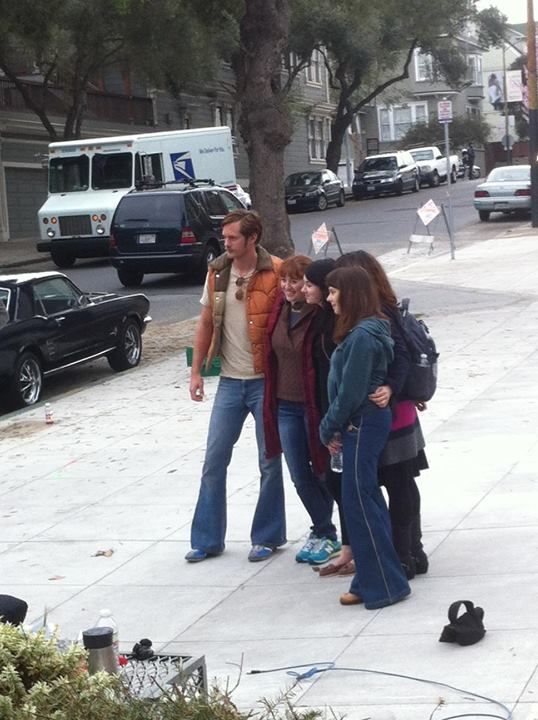 From
San Fran's Public Library facebook
page.
Carrie Preston (with Arlene's hair!) on The Following.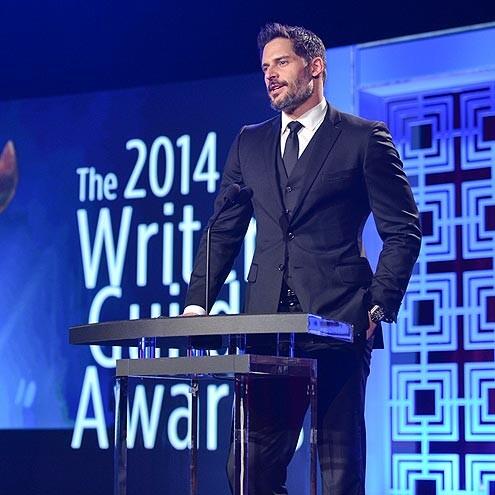 Joe presenting at the Writer's Guild Awards.
Time Warner uses True Blood to sell their services.
Ryan is a facebooker and posted this scene from KoB-
Post
by
Knights of Badassdom
.
more clips
Sam Trammell's new movie trailer for "The Fault in Our Stars" screencaps at EW, where he says this:
"Oh yeah, there are going to be some really devastating parts to this movie." Maybe don't go see this as a first date movie? It's probably for the best if you have a solid relationship with whomever you see this thing with. Either that, or you're going to get real close to everyone in your theater as you all sniffle into your popcorn together.
Here's more photos from Skarsgardfans at the location.
The street signs showed "Saint Alice Parish" and the windows were all boarded up on the businesses.
Photos from the vintage store where they were filming- http://distilleryvesper9-9.ak.instagram.com/3e3e641e8adc11e388a91282221203cd_101.mp4
http://instagram.com/p/j2rHq_ynwe/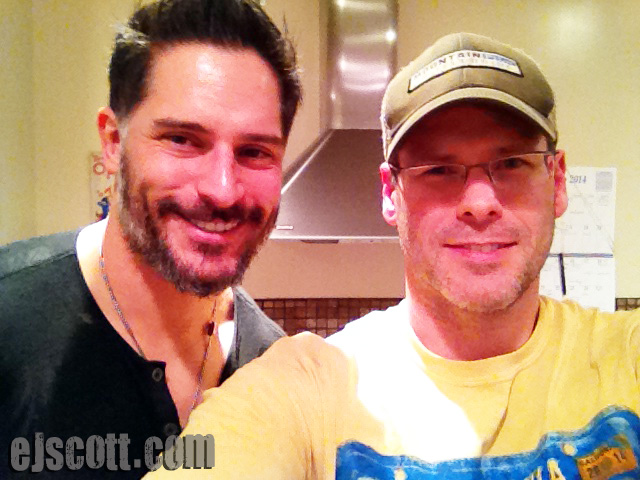 This is the podcast EJ posted of his interview with Joe, meant to post last week but time is tight lately and I forget a lot. Looking at my bookmarks I find things from months ago, just call me slacker. Go to the link to listen.

EJ has as his guest today True Blood's Joe Manganiello who is best known for his role as the werewolf, Alcide, on HBO's TRUE BLOOD.
During the podcast, Joe talks with EJ about growing up in Pittsburgh, his fear of his intimidating and "tough as nails" father, the divorce of his parents and how that affected him. He also discusses his relationship with his parents, and growing up awkward looking, with bottle thick glasses, ears that stuck out, and a bunch of fake front teeth due to getting hit in the face by a baseball bat.
They further talk about Joe's new production company "Banner 359" and where that came from, his book "EVOLUTION," about working out and getting healthy, his upcoming documentary that he produced and directed, "La BARE," his troubles with alcoholism and his triumph of staying sober for over a decade, and of course TRUE BLOOD and how he got the role of Alcide.
An oldie, the hiatus support group was created to ease TBW.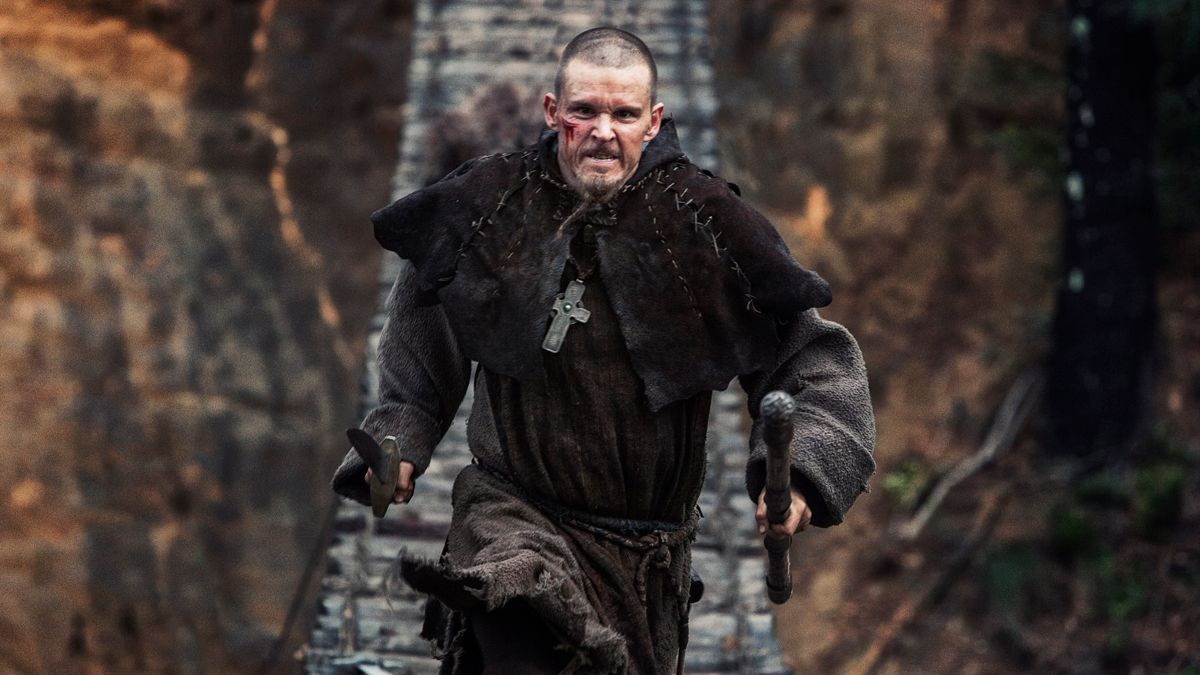 Collider
has a new image (above) from Ryan Kwanten's latest film Northmen A Viking Saga.
The story revolves around a band of Viking marauders who sail down the coast of Britain with dreams of pillaging gold, but a shipwreck forces them to travel on foot to a Viking stronghold while being pursued by the King of Scotland's infamous mercenaries, the Wolf Pack. Kwanten plays the enigmatic Conall, a monk who "preaches with his sword" and helps the Vikings try to reach safety and combat the deadly Wolf Pack. The film also stars Tom Hopper, Charlie Murphy, and Ed Skrein.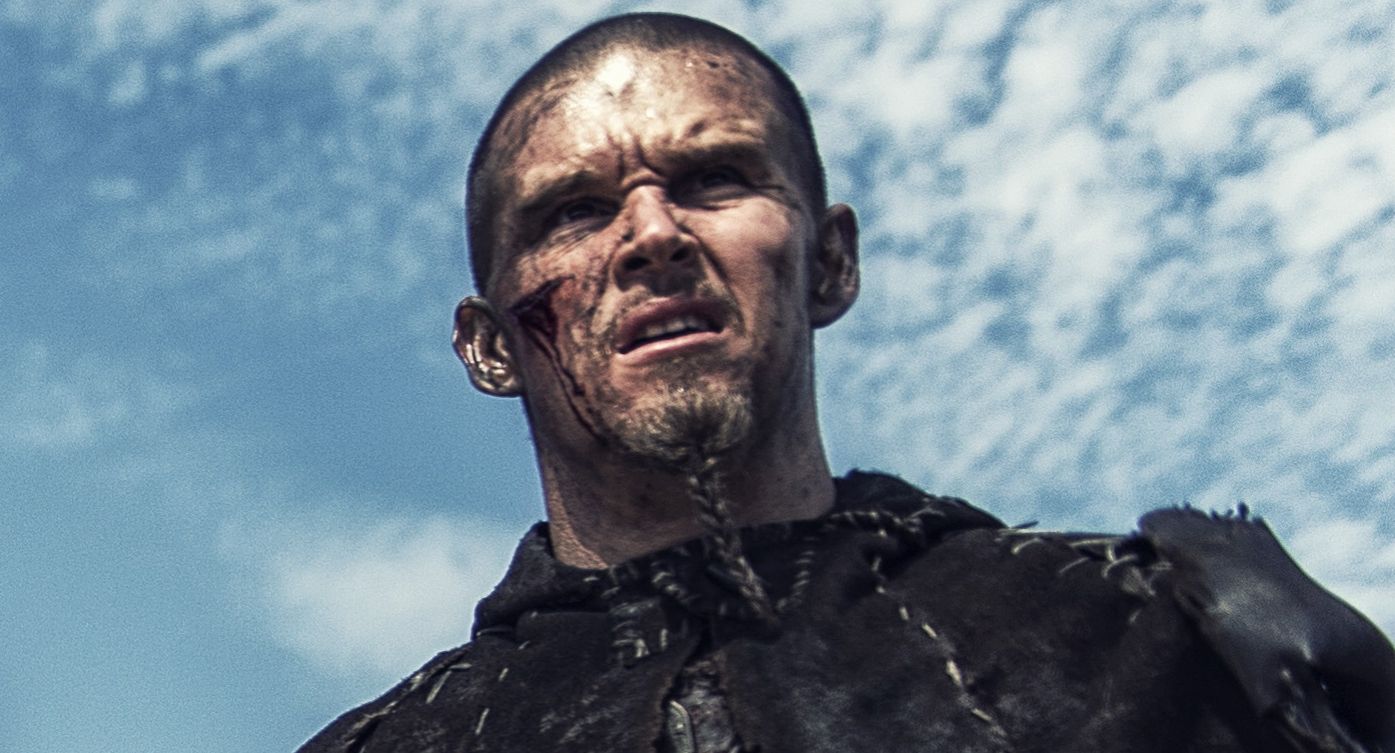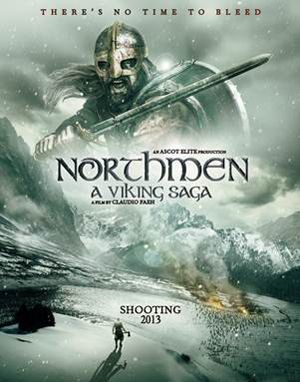 Rutina at the annual Go Red Go Red For Women The Heart Truth Red Dress Collection 2014
Source: Larry Busacca/Getty Images North America more at Zimbio.
The fabulous Audrey Fisher posted a pic of this season's possible "Pam's Pumps"