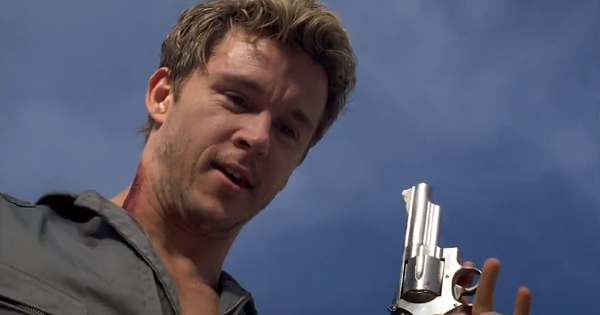 Sorry for just updating this old post but dyammmmm, I'm tired, what a week.
An interview with passionate American actor Denis O'Hare, seen recently on stage in An Iliad, and on screen in Dallas Buyers Club.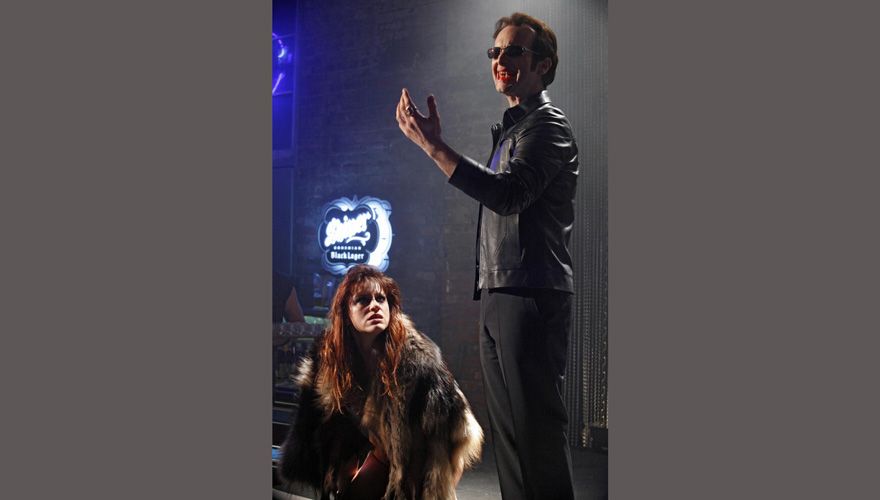 ALEXANDER BISLEY: Congratulations on Dallas Buyers Club. There were three strong male performances.
DENIS O'HARE: Thanks. It was a nice part. I liked it. You know, it was funny because I happen to know a lot about AIDS and about HIV, and I know a lot about the early day of AIDS because I was around then. As a gay man, I had to be thinking about it—what do I do to protect myself? How does the virus work? My first boyfriend died of AIDS in 2000. He was on all the medications and it still didn't manage to work for him. A cousin of mine is a long-term survivor of HIV and there were some things in the movie that were frustrating for me because it's not that they were inaccurate, but that they weren't promoted.
The story they were telling was not about the doctors, for instance. So the doctors become reduced to cardboard characters a little bit. I fought against that. The director and I tried to make the character a little more well rounded but when it comes down to it, it's not the doctor's story; it's Matthew McConaughey's story and his character is really against the system. But the system wasn't entirely wrong. In order to test a drug, you have to have a double blind study—that means somebody's not getting the drug. That's how you test drugs. Call it immoral and unethical, but it's scientific. In the movie, that's presented as an evil thing but it's not an evil thing, it's the way medicine works. They also show the experimental protocol that he goes to Mexico to see as this very positive thing and the doctor was very, very nice. Well guess what? They didn't work. He died. And now historically we know that they didn't work-
AB: He survived way longer than the thirty days your Dr. Sevard dramatically gives him-
DO: Yeah, partly because he stopped drinking and stopped abusing his body and started becoming healthy. Who's to say if he hadn't taken the AZT medication, who knows if he would have lived longer? AZT was toxic in the early stages, but it became the gold plate standard of medication later, in combination with other drugs. The movie doesn't really tell that story. It was not the story it was telling, but I also feel that people could draw the wrong conclusion—to think that AZT was evil. It wasn't evil. It became the thing that saved many, many people's lives.
AB: I did see that brief little endnote at the film's conclusion.
DO: Which was put in because of an activist named Peter Staley who got involved in the end parts of the film and he insisted that they correct certain things. Thank God for that.
AB: As actors, what makes McConaughey and Leto special to work with?
DO I didn't work with Jared, so I really can't speak for him, although I will say that we shared a van more than one day and he was always in character and pretty much kept to himself, which is interesting. I saw him in a couple of scenes and he was always in character. Matthew is a really intense guy. He's the best kind of narcissist; meaning that he only cares about what works for him and his character. But that's what all actors really need to focus on. He takes care of himself in performance. He's intense to work with. I mean, I got thrown up against the wall by him eight times in a row and even with all that weight he'd lost, he was still powerful. I have souvenirs.
AB: A skinny Texan is still a Texan?
DO: Exactly. There you go. Read more of this very well done interview at the
SOURCE
.
Carrie at the Humane Society Gala in NYC, 3/29
Askars' Walking with the Wounded.
Drew McWeeny sat down with Joe Manganiello to talk about 'Sabotage' and playing opposite Arnold Schwarzenegger.
DAW and Luke Grimes in Forever.
Alfre Woodard has been tapped to play the leader of the free world in the network's drama pilot State of Affairs, The Hollywood Reporter has learned. Woodard earned an Oscar nomination in 1984 for her supporting turn in Cross Creek. She's a three-time Golden Globe nominee -- winning in 1998 for Miss Evers' Boys. The prolific actress has accumulated an impressive 17 Emmy nominations and four wins for her work in Hill Street Blues, L.A. Law, Miss Evers' Boys and The Practice. She was nominated last year for her role in Lifetime's Steel Magnolias reboot. Her credits include St. Elsewhere, True Blood, Homicide: Life on the Street as well as newly minted Oscar best picture winner 12 Years a Slave, Beauty Shop, The Forgotten and the upcomingAnnabelle. She's repped by ICM and Circle of Confusion.
From
Sundance.org
- We're introducing the 12 new members of our Sundance Institute Alumni Advisory Board, a group of Institute-supported artists who volunteer their time and voices to share their experiences and to help tell the Sundance Institute story. The group represents the range of artists we support each year, including directors, screenwriters, actors, theatre artists and musicians. These artists have been a vital part of the independent film and theatre community and Sundance Institute family for years, and now take on an even bigger role with the Alumni Advisory Board.
Alexander Skarsgård
is a Swedish actor. He has been featured on HBO's
Generation Kill
and
True Blood
. Alexander has appeared in a number of film projects including the remake of
Straw Dogs
(2011),
Melancholia (
2011), written and directed by Lars von Trier, the action Sci-Fi film
Battleship
(2012),
The East
(2013), directed by Zal Batmanglij, and most recently
The Diary of a Teenage Girl,
written and directed by Sundance Institute Fellow, Marielle Heller.
Joe Manganiello attends the premiere of Open Road Films' 'Sabotage' at Regal Cinemas L.A. Source: Jason Kempin/Getty Images North America more at Zimbio.
There are loads of pics from fans at filming, (we dont post many since the one time the fan turned out to be a psycho) so check out twitter and instagram if you want to see the cast with people who go to sets. I will still always post any that Skarsgardfans gets when B goes though.

A pillaging we go!