Photo from HBO, John P. Johnson
Let's all wish a happy birthday to the original Maker, Charlaine Harris!#

trueblood
I've been re-reading the books, since the last one is done. So much plot I forgot about and wish was on the show.
When Kristin was at RingCon I expected the same type of vids from SYFY.DE as we had previous years (like with Nelsan and Allan Hyde), and they came through!
Kristin Bauer van Straten in an interview about season 5 (you can find all videos in German on http://www.syfy.de/serien/true-blood) learn more about the development of the series over the last seasons. You can see the new season of "True Blood" on German TV (premiere Nov.18, as always on SyFy! And click here to go to the big true blood special, in which you can win cool prizes: http://www.syfy-bloody-five.de/
They also have a contest on their Facebook page for you lucky Europeans.
MEET and GREET WITH CHRISTOPHER HEYERDAHL!
Some time ago, we had a meet & greet with Christopher Heyerdahl (Dieter on TB) at the Convention "Trek - Gate to your Star" giveaway. On syfy.de we are always giving away meetings with top stars, so take a look: http://www.syfy.de/gewinnspiele - in Düsseldorf, North Rhine-Westphalia. Who knew they had all this on their FB page?
Denis O'Hare in "Once Upon a Mattress", out of his medieval mind indeed.
Right from Times Square to you, TDF, Theatre Dictionary how to's.
Ah, we'll always have Russell. Remember this scene, one of the best of the 5 seasons.
Premium cable channel
HBOnordic
is now available to pay television subscribers in Sweden, the first market for the network in the Nordic region where companies including Netflix Inc are battling for viewers.
More info here
, scroll down and
here
. Looks like Joe was the only cast member to attend.
Meeting and greeting in Sweden-
Anders Forssberg ‏@andersforssberg
True Blood med Joe Manganiello och niklaslar på SHM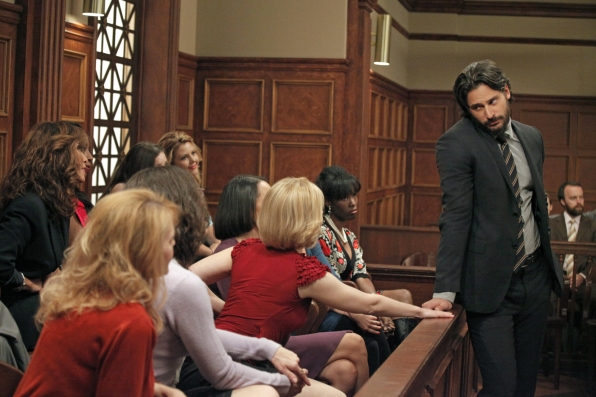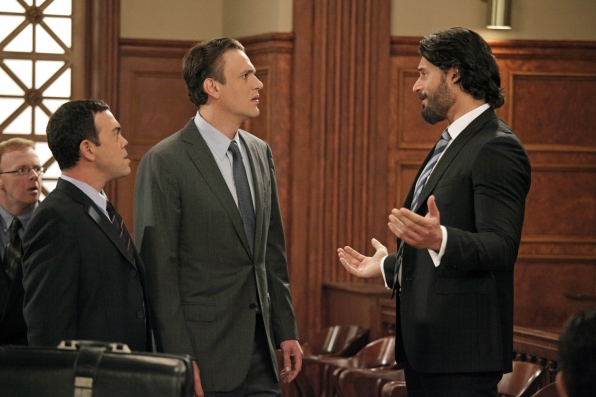 CBS has some photos up from Joe's appearance on HIMYM