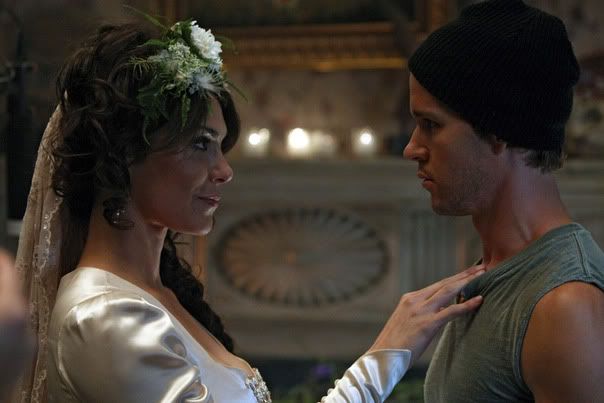 Photo courtesy HBO.
Behind the scenes of "Person of Interest" with Carrie and Michael Emerson.
Another True Blood Birthday this week, Ryan Kwanten, All the Best You Wonderful Ozzie!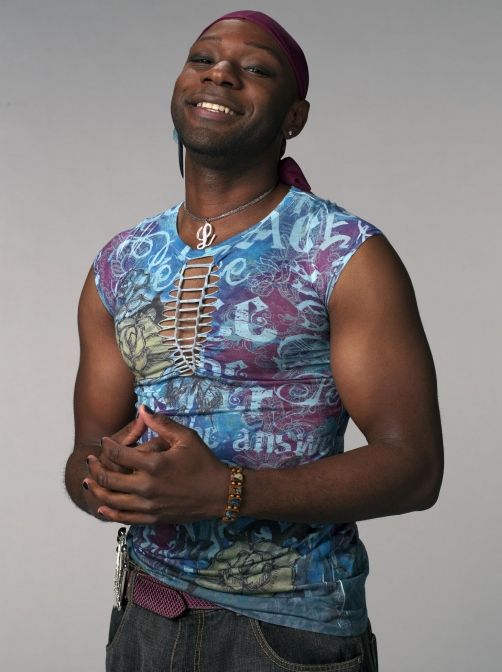 Fourth birthday cast member's this week, Happy Birthday to Nelsan Ellis!
I hate the paps bothering Anna and her babies, sorry but I am trying to avoid posting any of the pics they stalk to get. They keep referring to them as un-named, just because they don't know the names doesn't mean Anna and Stephen haven't named their children, feeble minded stalking morons. Moving on to a casting call
From Zap2It, sounds so not SVM-ish, I'd rather hear this was a call for Amelia.
"True Blood" fans have to wait until Season 6 begins this summer to return to Bon Temps -- though no official start date has been announced, we're hearing June is a good bet. In the meantime, we've got an intriguing spoiler to tide you over! This week, new showrunner Mark Hudis sent out a casting call for a brand new character -- and she's going to be a major player in the upcoming 10-episode season.
The "True Blood" team is looking for a Caucasian actress in her early 20s to play Nicole Jannsen. A "do-gooder to the core" Nicole is naive, optimistic, and charming -- but her idealism is "ultimately vaguely idiotic and dangerous."
Nicole is a key member of a band of well-meaning liberal advocates. The gang models itself after the civil rights activist Freedom Riders of the 1960s, a group of progressive protesters who rode buses from state to state, challenging racial segregation and Jim Crow travel laws. The Freedom Riders were usually arrested, and fell victim to mob violence, Ku Klux Klan beatings, and cruel and unusual punishment in prison.
Don't expect a secret agenda from Nicole, who will appear as a new series regular character this season. "A true bleeding heart," Nicole is "not at all concerned with money; she's concerned with the common good and doing what's right ... Life hasn't beaten her down yet." If you're still not getting a clear picture, the casting call suggests that she went to Bryn Mawr College and drives an old Saab.
From Ausiello's Spoilers-
Question: Looking for some tidbits, morsels or anything on True Blood. I love your site and check it out daily. — Scotty
Ausiello: Thanks, Scotty! This summer, Bon Temps' vampire population will face something that's potentially even more dangerous than the sun: Crate & Barrel! I'm sorry, I mean Creighton Burrell. Not only is the new regular character a morally murky politician — and the governor of Louisiana! — but he also has a major hate-on for fangers, owing to the fact that his wife ditched him with their daughter to be with one!
Question: Any True Blood scoop? My fangs are starting to come out for lack of blood sugar — I mean, Season 6 info. — Ashley
Ausiello: Sink those fangs into this, Ashley: When the show returns, we'll be introduced to a cockeyed optimist named Nicole Jannsen who runs with a (no pun intended) pack of civil rights activists in the (pun intended) vein of the 1960s Freedom Riders. Unfortunately for the lot of 'em, their good intentions aren't necessarily backed up by a whole lotta common sense.
From our casting source the last few seasons, Rhoswen7, the casting call and as we said I didnt see this being a romantic casting for Sookie, doesnt even say he's a fae, but we can hope that is what he is. I need some bookie love.
[BEN] Mid 20s to mid 30s. Ultra charming, ultra handsome. ...The kind of guy women and men are completely drawn to, but possess[es] a low-key quality, a southern gentility that Sookie would find familiar and comfortable. His dark side, however, is dark, dark, dark."
From EOnline's SpoilerChat, little more info in Burrell-
We'll be introduced to a new series regular next season: Creighton Burrell, the governor of Louisiana with a big chip on his shoulder when it comes to vampires. You see, his wife ran off with one, abandoning him and their daughter. Ambitious and savvy, this politician sometimes lets his personal aspirations take over his humanity.
From Spoiler TV-
-The title of True Blood episode 6.01 will be "Don't Let Me Be Misunderstood."
Three co-star roles are being cast for the episode: two Caddo Parish sheriff deputies, for a scene in which they politely pay Sam a visit at his house; and a male Authority guard, who sees something he can't believe in the AHO Control Room (The birth of Billith).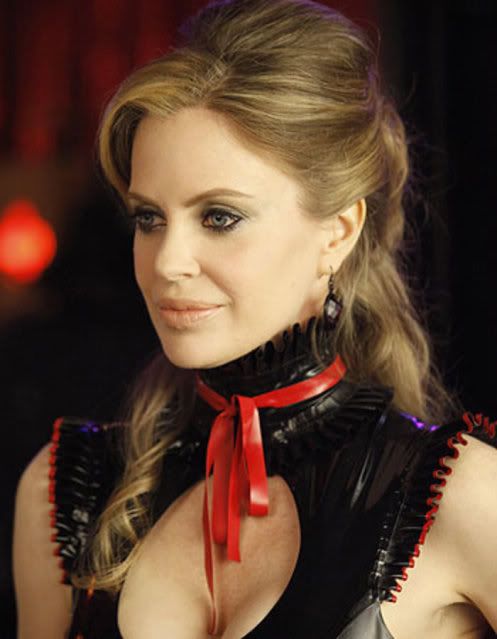 The handsome Bela Lugosi's bio in 3 parts.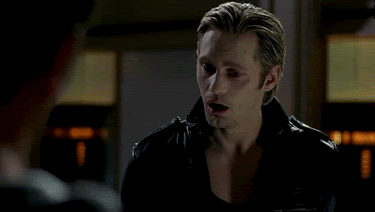 Ed Wood makes an appearance, oh boyee!
Hard working woman, Carrie on the set of the Good Wife, with Alan Cumming and Kyle McLachlan.
Actor Stephen Moyer attends the DETAILS Hollywood Mavericks Party held at Soho House,
Source: Jason Merritt/Getty Images North America via Zimbio (more there)
Joe tweeted this today, minus the cornrows.
KB tweeted this, must be for a photoshoot, right?
Producer/actor/screenwriter Mike O'Malley and actor Sam Trammell arrives at the Premiere of "Certainty"
Source: Frazer Harrison/Getty Images North America via Zimbio