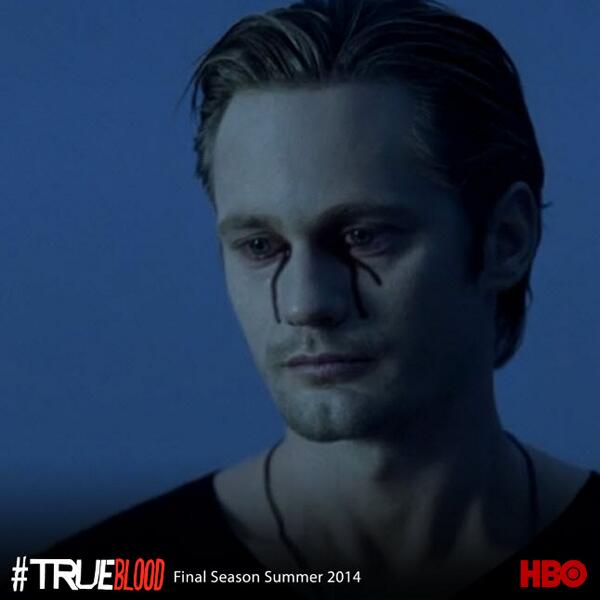 I bet Alex's manager is fielding calls for film and TV work like a beast today.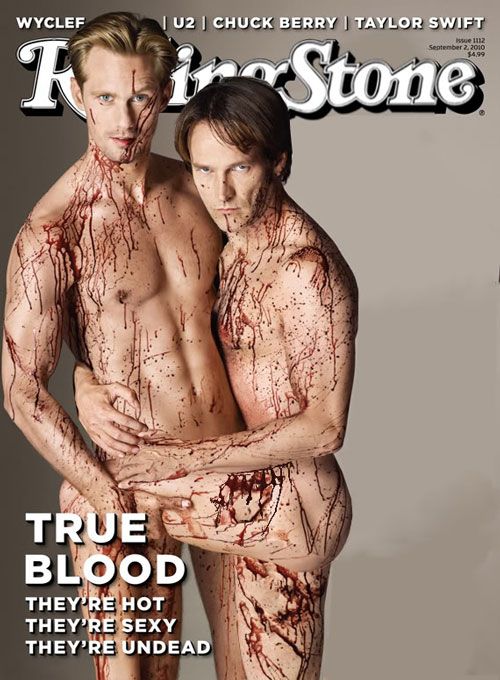 We'll Always Have This, Ike and Marcellus, NEVER FORGET!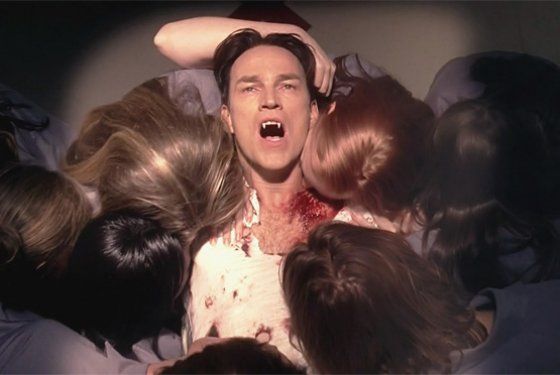 Will drinking from Bill make Pam like him, maybe a little bit? Nahhhhhhh!
Season Seven is THE END, better do it up right, amirite?
True Blood
's upcoming seventh season will indeed be its last, HBO confirmed Tuesday.
Brace yourselves, "True Blood" fans; the end is near. HBO Programming president Michael Lombardo said on Tuesday that the vampire drama will end its run next year following its seventh season.
The Wrap
HBO has set end date for True Blood,announcing today that the series' upcoming seventh season next summer will be its last. The veteran vampire drama, created by Alan Ball based on Charlaine Harris' books, was recently renewed for a 10-episode seventh season. "True Bloodhas been nothing short of a defining show for HBO," said HBO's president of programming Michael Lombardo. "Together with its legions of fans, it will be hard to say goodbye to the residents of Bon Temps, but I look forward to what promises to be a fantastic final chapter of this incredible show." True Blood, starring Anna Paquin and Stephen Moyer, had been HBO's flagship drama until this year when it was eclipsed by the red-hotGame Of Thrones. It still is a big draw, logging 4.5 million viewer for its sixth season premiere this summer and averaging gross audience of 10.6 million viewers per episode. True Blood also successfully navigated the transition from Ball to new showrunner Brian Buckner who took over the show early into Season 6. Deadline

From the official HBO Press release- "TRUE BLOOD has been nothing short of a defining show for HBO," noted Lombardo. "Alan Ball took the books by Charlaine Harris, assembled a brilliant cast led by the magnificent Anna Paquin in the role of Sookie Stackhouse, and crafted a show that has taken its many devoted fans on an unforgettable journey. Alan passed the baton to Brian Buckner, who led our fantastic writers and crew in crafting a spectacular sixth season, and he will lead us through the seventh and final season of this amazing show. Together with its legions of fans, it will be hard to say goodbye to the residents of Bon Temps, but I look forward to what promises to be a fantastic final chapter of this incredible show."
"From the moment I read Charlaine's books, I thought there was potential for something really special," says Alan Ball. "Then our amazing writers, cast and crew brought her world to life in a way that exceeded my wildest expectations. I'm deeply grateful to HBO for being true partners and collaborators, and, of course, to the viewers who chose to spend Sunday nights in Bon Temps with us."
"I feel enormously proud to have been a part of the TRUE BLOOD family since the very beginning," says Brian Buckner. "I guarantee that there's not a more talented or harder-working cast and crew out there, and I'd like to extend a personal heartfelt thanks to them for their dedication and tenacity over the years, especially this past year, as I stepped into a larger role. Thank you also to HBO for their unwavering support and of course to Alan Ball, whose genius enabled all of us to share in this incredible journey. Finally, a huge thank you to the most passionate fans in television. As we take a final walk through Bon Temps together, we will do our very best to bring Sookie's story to a close with heart, imagination and, of course, fun."
The week starts off slow for Urno, but putting a fire under the crack of doom to get some hiatus posting done. Let's see what we can find to keep the True Blood flowing.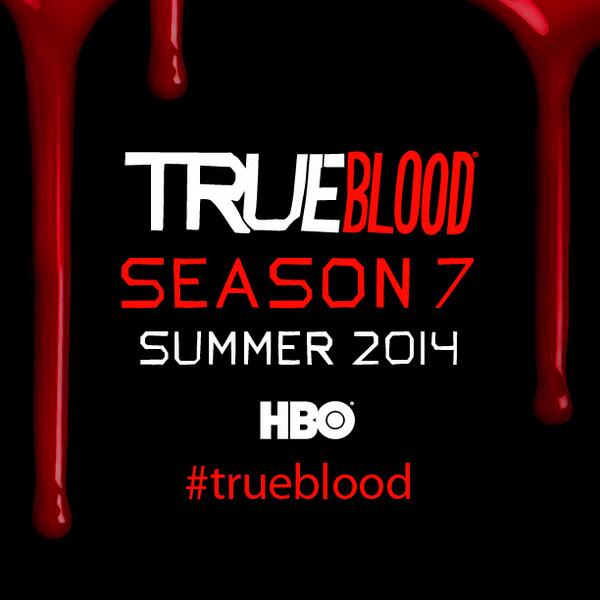 The 2014 Calendar is available at the HBO store, links up top, the marketing machine rolls on.
Who's going to
NYCC
? Rutina and Kristin!
Carrie doing a live chat at CBS
Joe's Facebook page has some new pics up.
Joe Manganiello speaks onstage at the 10th annual Style Awards during Mercedes-Benz Fashion Week Spring 2014 at Lincoln Center, New York City. Source: Frazer Harrison/Getty Images North America. via Zimbio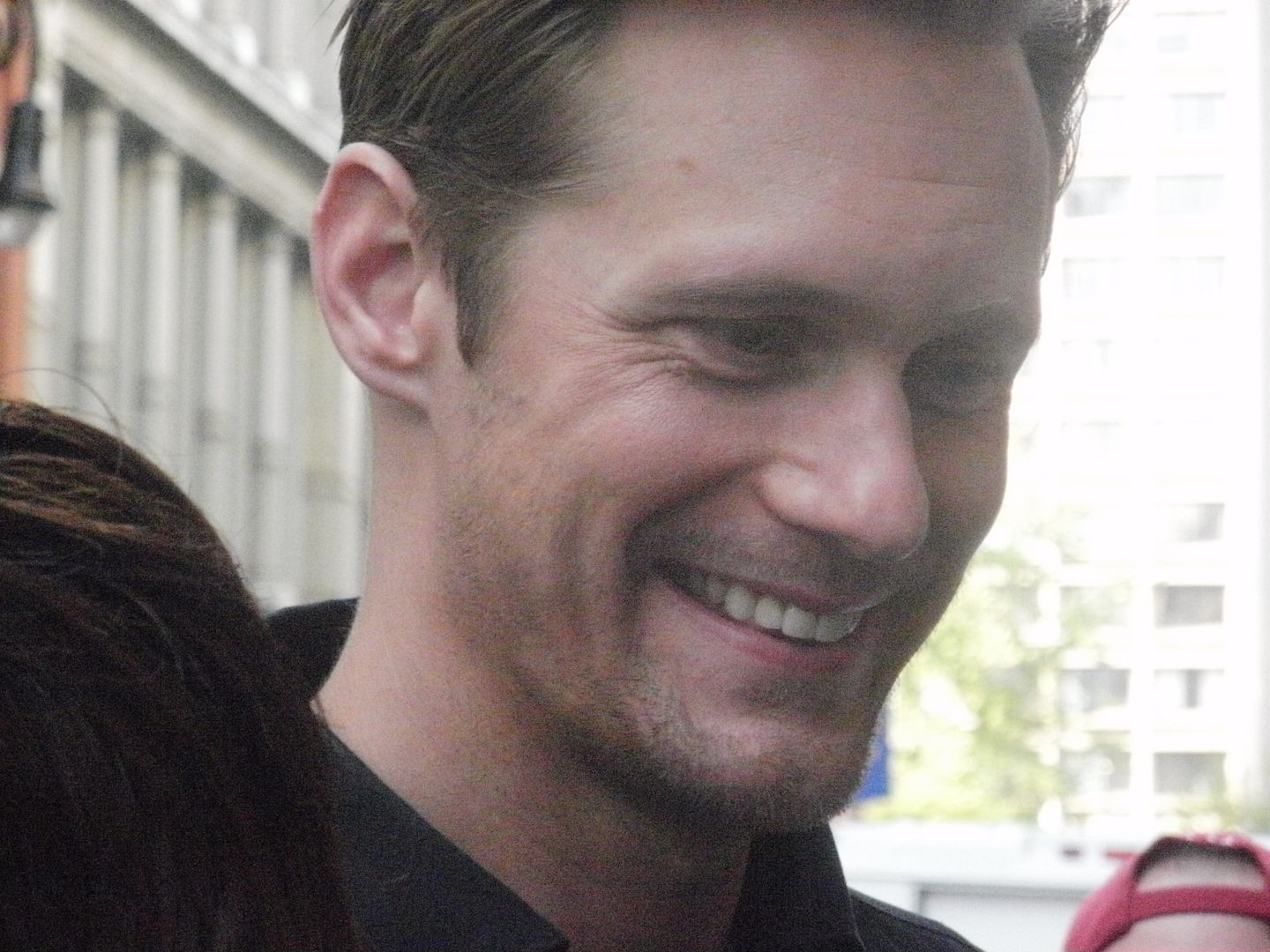 Bitsies from a Skarsgard interview in Metro.UK-
I'm by the phone waiting for Alexander Skarsgård to call, feeling like some lovelorn Bridget Jones. At least I'm not alone. I Tweet: 'What question would you most like to ask True Blood's Alexander Skarsgård?' Male or female, the answer is identical and instant: 'Will he marry me?'
Voted Sweden's sexiest man five times running, the 6ft 4in 36-year-old actor is in hot demand from every corner of the globe.
No wonder, when my phone finally rings, he's out of breath. 'Are you working out?' I ask, imagining him pumping iron in an LA gym. 'Ha, ha, quite the opposite!' he guffaws heartily. 'I'm back in Sweden, walking home after an intense German meal with German Beer and about three kilos of German pork. I am kind of struggling.'
However, Skarsgård's six-year contract is now at an end. 'We don't know what will happen in the future,' is his only, tantalising response.
True Blood reportedly earned Skarsgård a cool $275,000 (£177,000) per episode, allowing him time and money to pursue random projects of his choosing.
In What Maisie Knew Skarsgård becomes the younger husband of Julianne Moore's aging rock chick and finds himself playing stepfather to Maisie, her neglected six-year-old daughter.
Skarsgård's own parents divorced late and 'amiably' but, as the eldest of six siblings, he shared something of Maisie's rock'n'roll upbringing. 'My dad is an actor [Mamma Mia! star Stellan Skarsgård] and we had this bohemian home filled with a community of actors, poets and writers. There was always lots of people and wine and… other things around. I loved it.'
Even when your dad reportedly walked around naked, swigging wine in front of your high-school girlfriends? 'I am proud of him for doing that,' Skasgård insists fondly. 'I love him for how crazy and wild he was – still is.'
What Maisie Knew also stars Steve Coogan – much to Skarsgård's excitement. 'I shouted 'Dan! Dan! Dan! [an Alan Partridge catchphrase] when I saw him. I was definitely not cool.'
Skarsgård became an Alan Partridge acolyte while studying English at Leeds Metropolitan University. Here, a 21-year-old Alexander Johan Hjalmar Skarsgård spent less time cramming grammar than necking pints on the infamous Otley Run pub crawl. And his heavy Swedish accent almost cost him the lead role of US marine Brad Colbert in Generation Kill, the Emmy-Award-winning HBO mini series that made his Hollywood name.
Since then he's embraced a crazy diversity of genres from big silly action blockbuster (the much-panned Battleship) to highbrow Euro art house (Melancholia), with one omission: romcoms. 'I had a small part in Zoolander [as a male model] that was my first job after my stage work and I would love to do another comedy.'
Does he ever hate being handsome, I wonder? Is it a handicap in creative terms? 'It could be, I guess, because you could get pigeonholed and vanity can be a creative suicide. When you read a script, you imagine the character, and if your vision of him is not handsome, you can't not do it because you are worried you are not going to be considered sexy if you play it that way. That is just very important to me.'
'Work is so intense and hectic that, to recharge, I like adventures completely disconnected from everything – where you don't have phones or email,' he says. 'Last year, I sailed across Europe and recently I went on a week-long hike up some Swedish glaciers with a friend.' A 'friend', eh? Time for that all-important question.
So, are you currently single? 'Yes,' he says, to a collective sigh of relief from Twitter. What you waiting for? Get those hiking boots on and go get him.
Ryan is shooting scenes for the new movie 'Rio, Eu Te Amo' (Rio, I Love You) with Stephan Elliott in Rio de Janeiro, Brazil.

Source:

www.jb.com.br from Ryan's FB.


Traumatic news, Truebies: Season 7 will mark the end for 'True Blood.' Dry those bloody tears – there's still 10 new episodes left to sink your teeth into next summer, and Executive Producer Brian Buckner promises they'll be juicy: "As we take a final walk through Bon Temps together, we will do our very best to bring Sookie's story to a close with heart, imagination and, of course, fun."
In Bon Temps, bad things come to those who wait. Sound off on what you're hoping the final chapter brings in the comments below.