The Dead Squad on the move, possibly the best part of Season 4. John P Johnson/HBO
Spoilers Prt 1, Spoilers Prt 2 and Casting threads updated, I guess I should get the Episode list going soon. True Blood's Facebook page has a list of most asked questions about the show HERE.
From TVLine-
Question: Any chance Steve Newlin's wife (played by your BFF Anna Camp) will make an appearance on True Blood this season? I kind of want to know what happened to her. —Pink
Ausiello: You and Ms. Camp both. "There's a lot of unfinished business," the Mindy Project/Vegas actress maintains, adding that Sarah Newlin "is probably pissed" that her husband is now an out-and-proud gay man and vampire, thus making a mockery of the Fellowship of the Sun. "She wants to come back and make her presence known." Camp, who at this time is (sadly) not scheduled to appear in the HBO drama's upcoming Season 6, suspects that "Sarah's been holding down the fort at the Fellowship. Maybe she has a baby now. I wish Sarah had a baby! She's very good with children."
More photos from filming at Skarsgardfans, seems like Eric goes undercover at the Gov's mansion (just guessing) .
Looks like he may be wearing a press pass or some workman (rotorooter?)ID around his neck.
then in Hugo Boss in daylight, just doing a set up it turns out for the evening shoot.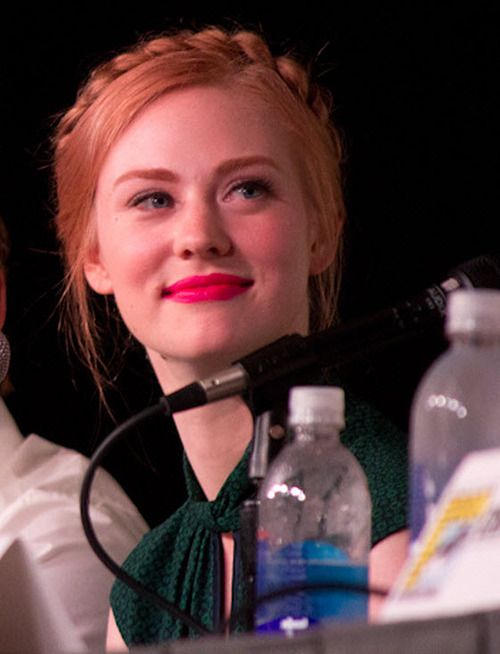 Happiest of Birthdays to DAW on February 7th!
,
I hate the paps bothering the cast when they are out living their daily lives, but he looks so happy here (compared to recent photos of Anna out with the babeez) I felt it wasn't too bad.
Source: FameFlynet Pictures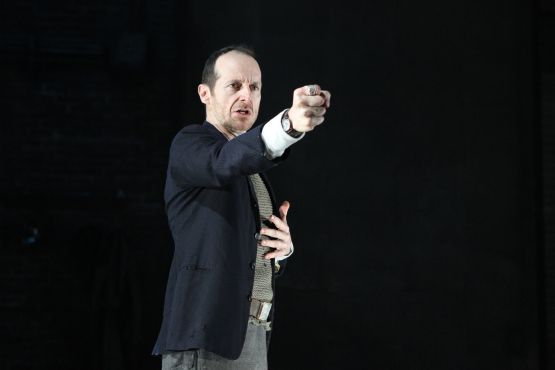 Denis O'Hare's play (written with Lisa Peterson) An Iliad received 5 Craig Noel Awards-
San Diego's theater critics honored the best of the San Diego stage Monday night at the annual Craig Noel Awards, where the La Jolla Playhouse/Berkeley Repertory Theatre production of "An Iliad" came out on top, taking home five awards.
The Playhouse production captured the prize for Outstanding Dramatic Production, an award it shared with Moxie Theatre's "A Raisin in the Sun."
The 2012 Craig Noel Awards, handed out by the San Diego Theatre Critics Circle, were presented at the Museum of Contemporary Art, San Diego in La Jolla. Nearly 500 people attended the festivities. Source
This is from last summer but I didn't see it, tho there were photos posted here for the event.
Our buddy Joe Manganiello stopped by and picked up our new Wolfie ring from our new, soon to be released, collection! It's a perfect fit for this True Blood star wouldn't you say?
Janina on the set of Arrow with DJ Steve Aoki
Issue #11 is availble for pre-order now. (You can use links for HBO up top to order)Alan Ball's hit HBO series, the sensually sizzling story of the lives and loves of vampires, mind readers, and all manner of creatures, continues! With creative collaboration from TRUE BLOOD creator/writer/producer Ball, actor/writer Michael McMillian begins a climactic arc that will threatens to rip up Bon Temps at its roots! 32 pages, written by Michael McMillian, "the Rev. Steve Newlin" from the show!
Comic fans should check out True Blood Comics website, all the info from the first comic to the last.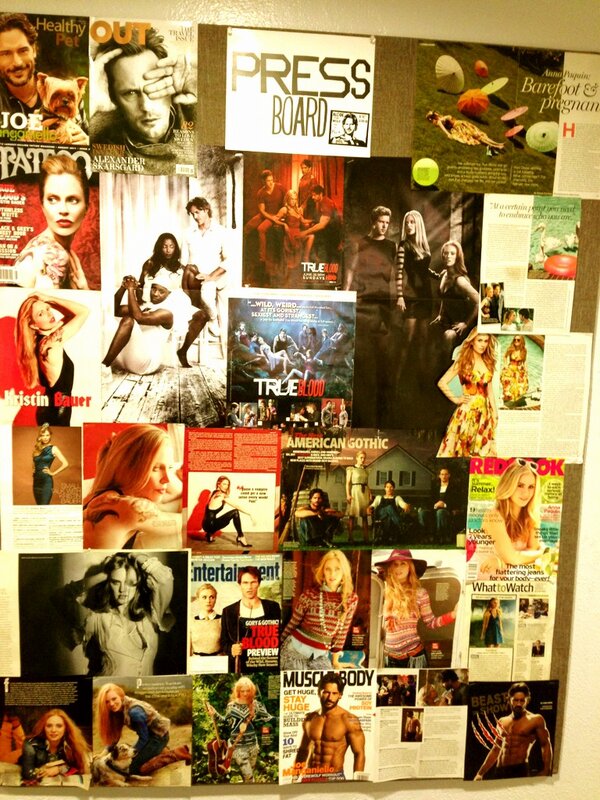 Audrey Fisher tweeted this pic of the press Board and the one below of the mannequins, which baffle me because it's like they splattered the plastic for ??.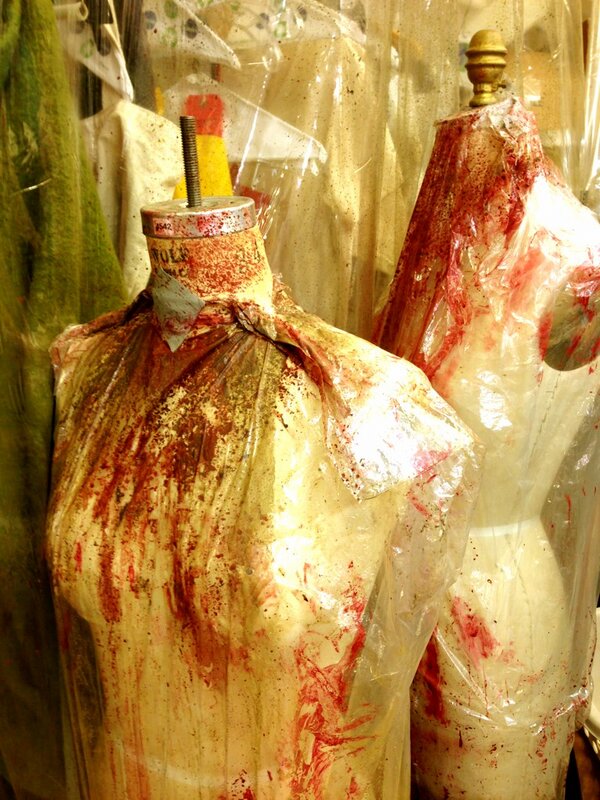 From Michael McMillian, what is the secret project???
Between Season 6, the comic and a secret project I can't talk about yet... I'm up to my ears in TRUE BLOOD right now.
One more from Audrey, she's on a roll.