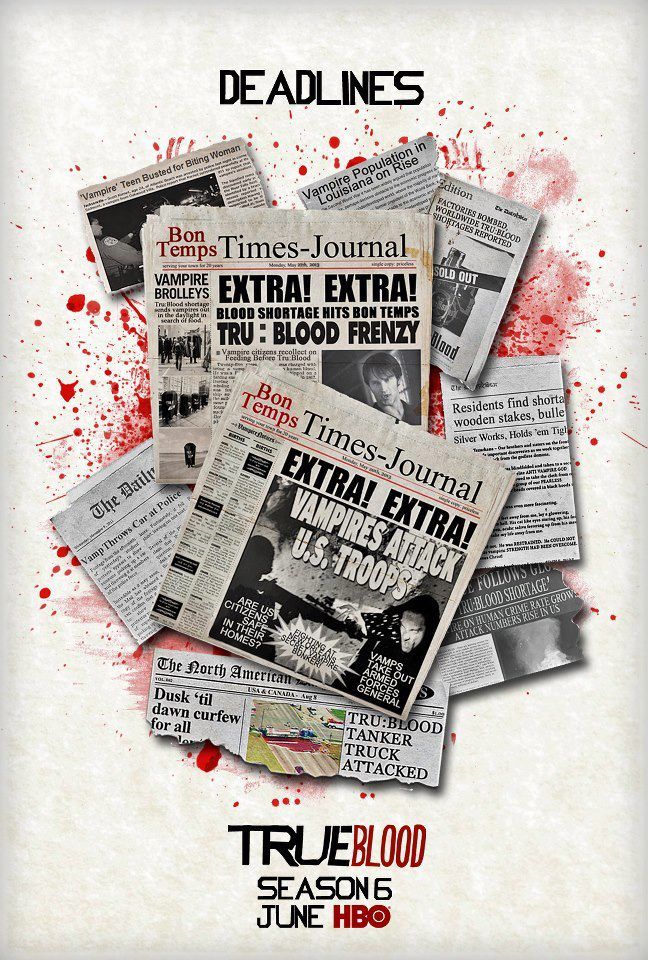 New Season Six Poster.
From Ausiello- Question: I know that Sookie is getting a new love interest on the upcoming season of True Blood, but is there any chance for some Eric-Sookie romance? I mean, last season they only had about 20 minutes on screen together! —Cynthia
Ausiello: Can't speak to a revived Eric-Sookie romance, but I can share this tidbit about Sookie's new beau, Ben: The show is currently casting the roles of his mom and dad, both of whom will be seen via flashback.
Man of the World, aptly named mag with Skarsgard on the cover, preorder here.
I know the magazine from when Charlie Hunnam was a cover boy.
Huffpo talked to new Cast member Jurnee Sm
ollett-Bell
Jurnee Smollett-Bell has been on some of TV's top shows from "Full House" to "Friday Night Lights" and she's adding a gory one to that list: True Blood.
The former "Cosby" actress stopped by HuffPost Live to discuss her new movie "Temptation: Confessions of a Marriage Counselor" and spilled some details about her new "True Blood" gig. "I'm super excited about it," she said (above). "My character Nicole is ... an activist who comes to Louisiana to help with 'the cause.'"
Smollett-Bell couldn't reveal too much else, but did hint at the involvement of animals and "some biting." MORE
Found this old GQ ad with Alexander, Stephen and Ryan for tuxedos.
One more vid from SXSW.
Janina at the Game of Thrones premiere 3/18, temp Lannister tat on her arm.
I've been asking the promoter who from True Blood, if anyone, might be at the Chicago Con, finally got this today. There's a deadline to get advance tickets, all info is here .
Panel & Screening Hours
Friday, April 26 - 11:00 AM - 10:00 PM
Saturday, April 27 - 11:00 AM - 10:00 PM
Sunday, April 28 - 11:00 AM - 5:00 PM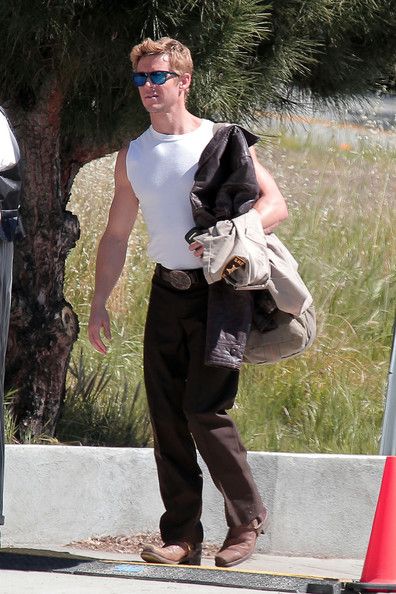 Another day of filming ends, looks like he was hot in that jacket.
Hangin with my Bellefleur boys
Carrie always tweets pics, no matter what show she is doing she thinks of us fans.
B from Skarsgardfans went to today's set to watch some filming action at the Bellfleur home. Todd is dressed the same in Carrie's twitter pics. More photos at the site.
The good old days on True Blood with my BFF Steve
Now this is a way to forget Liz and Dick, thanks you Grant Bowler for tweeting!
When a man takes his pants off, he does it in front of a bar full of bikers, and transforms into a wolf, obvi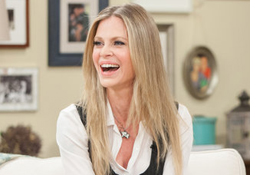 From HBO's blood curdling hit "True Blood," actress Kristin Bauer sits down with Marie today! Kristin, who plays "True Blood's" devious vampire Pam De Beaufort, talks about working on the set with the shows "homely" cast. Plus, Kristin shares how she met her hunky husband, musician Abri Van Straten. And later, Kristin opens up on her passion for animal conservation, including her documentary on the plight of Africa's elephant and rhino populations.
Kristin on Marie Osmond's talk show March 20th is HERE to view.
Look what just got delivered, a t-shirt from HBO.