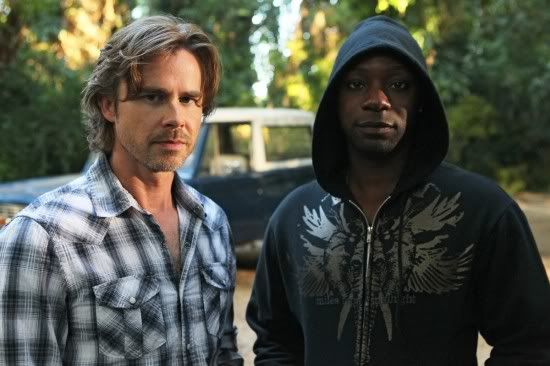 So Lala, you know where to get a quickie divorce?
From Sam's AMA on Reddit read it all at the link, how can you not love this actor?
What was your favorite scene in True Blood to film?
[SamTrammellSome of my favorite scenes were the ones where I got to play my brother Tommy. He was sort of the dark side of the family. And had such a specific walk and rhythm of speech. It was fun to do something that was a bit of a stretch for myself.
Since you're often required to be nude in true Blood, do you feel a need to stay fit and hit the gym and get your Schwarzenegger on?
[SamTrammell If only I could get my Schwarzenegger on! I'm just trying to get a passing grade out there--and it TOUGH AS HELL. You know, the camera DOES add 10 pounds and that includes 10 on the gut. YES, I exercise a lot when I know I have to take my shirt off--and by the way, that's the issue. Shirt off or naked--all the same to me. It's the gut. It definitely requires exercise and dieting. Really cutting down the calories. And I don;t even lift weights or do tons of sit-ups. We all have a six pack, it's just about clearing away the fat to see it (not that I was ever f
ully successful at that). So yes, tons of work to do when you have to be naked and a lot of being "Hangry" (so hungry, you're angry). MORE
Denis O'Hare will be on Banshee next season, a show that opened every episode with either a sex scene or a violent scene. He tweeted this-
Hello Charlotte, NC. Here doing @BansheeTvShow and loving the cast and crew. Got beat up yesterday. What could be better? #ILuvArt
Congratulations to Carrie Preston for her Critic Choice nomination for The Good Wife
BEST GUEST PERFORMER IN A DRAMA SERIES
• Beau Bridges, Masters of Sex (Showtime)
• Walton Goggins, Sons of Anarchy (FX)
• Allison Janney, Masters of Sex (Showtime)
• Joe Morton, Scandal (ABC)
• Carrie Preston, The Good Wife (CBS)
• Diana Rigg, Game of Thrones (HBO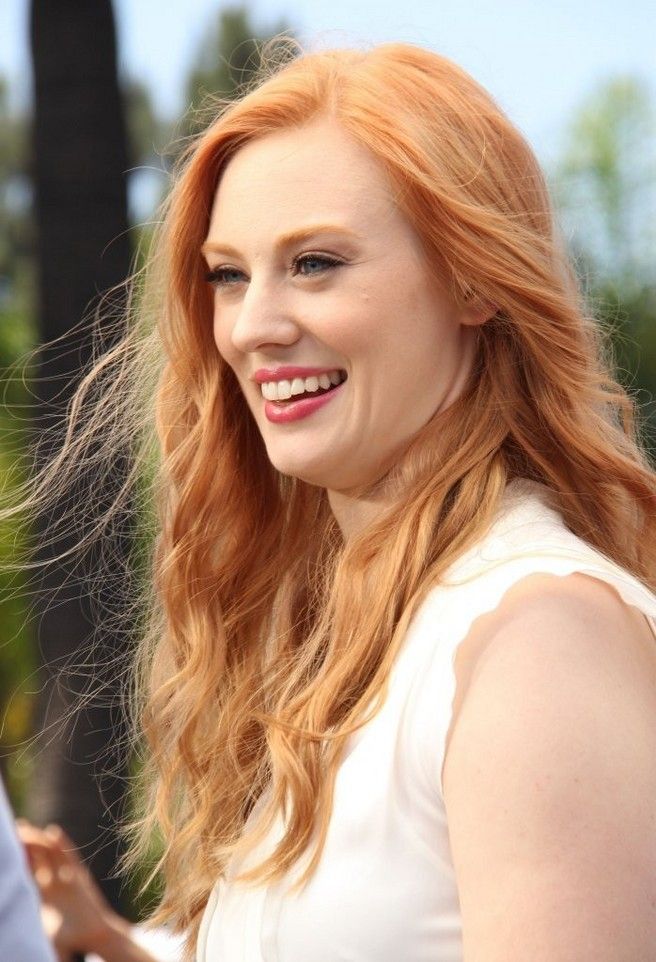 Sink your teeth into our Summer Preview issue, featuring

True Blood and more than 50 other new and returning shows. TV Guide Magazine's facebook.
Stephen doing an interview doesnt start till after the 45 min mark, he doesnt spoil but talks about the kids, the show ending and lice.
A new Baby Vamp blog is coming.
She's Kwantened for life. Screencaps from Skarslovers, there are more at the link, THANKS to our friends from Oz!
Video of when Jesus met Lafayette in the hospital when he was Ruby's nurse.
Video of when Jessica met Hoyt.
HBO is posting First Time videos on Youtube, this is one of my favorite scenes from my favorite season.
this is one of the funniest scenes evah!
From Bailey Noble's Instagram, first sighting of LA's billboards.
Replacing HBO's Inside True Blood Blog is
http://www.truetotheend.com/
One more poster, tears of blood, huh? If she is true to the end, she is NOT a vamp.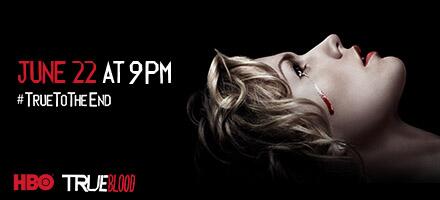 Another ad Stef found in Stockholm-
It's a cube and he was on the bottom
On Broadway instagram by
olga_kovalskaya
From TVGuide, read it all at the link.
In the final season, we're telling a more personal story," says executive producer Brian Buckner, who took over after show creator Alan Ball and executive producer Mark Hudis left. "We're going back to the original promise of the show: Bill and Sookie. People are going to be very surprised about the way we get there. There's romance, sadness and resolution.
"
There's also Hep-V. The deadly virus is spreading, and hordes of starving, zombielike vamps are staggering toward Bon Temps.
"Fans can expect a bloody barbecue with consequences in the season premiere," teases Buckner. "Nobody's safe."
The sudden spike in the local mortality rate leaves the survivors fighting to save their town. "The stakes are the highest they've ever been," says Paquin, who's married to Moyer. "Sookie gets into situations she's going to need help getting out of."
In the Season 6 finale, it looked as though she would never again see Bill as a savior. He and shape-shifting Bon Temps mayor Sam Merlotte
devised a plan to pair up uninfected vamps with healthy humans in a symbiotic relationship for survival. But when Bill offered to be Sookie's plus-one, she opted out and fell back into the arms of reliable, rock-solid werewolf Alcide Herveaux .
"No matter where Sookie was, Alcide came running. That's just the kind of guy he is," Manganiello says. "He's a good, solid choice. But nobody stays happy for long in Bon Temps." Despite all the danger, there's no shortage of hot sex scenes this season. "There's a profound lack of clothing," says Buckner.
Eccentriceye on Instagram she's in Stockholm.
Look at that face! Thanks to Skarsjoy for watching Ryan on Iron Chef's Grill Off US vs Australia.
From TVLine's Ausiello on the final season-

True Blood, Season 7 premieres June 22 at 9/8c (HBO)
OUR WISH | That Eric's fate is revealed via flashback... a glorious, naked flashback.