Spoilers updated, sounds like snitchipoo is not off on anything yet, but again could be someone who was involved in making the promos.
True Blood props are up for bid
THR talks to Karolina Wydra, our wonderful crazy Violet-
It wasn't going to end well for
Violet (Karolina Wydra) after she took hostages to get revenge on Jason (Ryan Kwanten) in last week's True Bloodepisode.
But the actress is happy with her character's death in Sunday's episode, the shooting by a recently returned Hoyt (Jim Parrack) that ended her two-season run on the show, she tells The Hollywood Reporter.
"I think she gets honored with that. They honor Violet with a nice death," Wydra says. "It's definitely a painful death for her. She's been around for 800 years."
The sex-torture sanctum where she threatens Jessica (Deborah Ann Woll), Adilyn (Bailey Noble) and Wade (Noah Matthews) with unambiguously named devices (the "breast-ripper") was designed using her own research on medieval torture instruments. She and writer Kate Barnow traded photos and information, and the result was one of her favorite of Violet's scenes. "They were like, 'Wait till you see it.' I could only see photos. Then when I saw it I was like, 'Ok this is amazing,'" she says. "It's so dark, it's so terrible to say, but they're great."
Violet is the episode's villain and has been "aggressive" for two seasons, Wydra says, but there's more to the character. "I think there's a reason for everything she does. She comes off as very fiery and intense, but I think that intensity comes from her strong belief systems," she says. "She protects Sookie [Anna Paquin] and Jason. She's very protective—even with Jessica, somebody hurts her, and Violet's like, 'You don't do this to my tribe." More
NEW! True Blood After Show Season 7 Episode 8
by truebloodaftershow
"Blah, blah, vampire emergency, blah." Watch a mashup of Pam's best moments.
Prince Lestat, vampire in the modern world yet always loyal to book canon.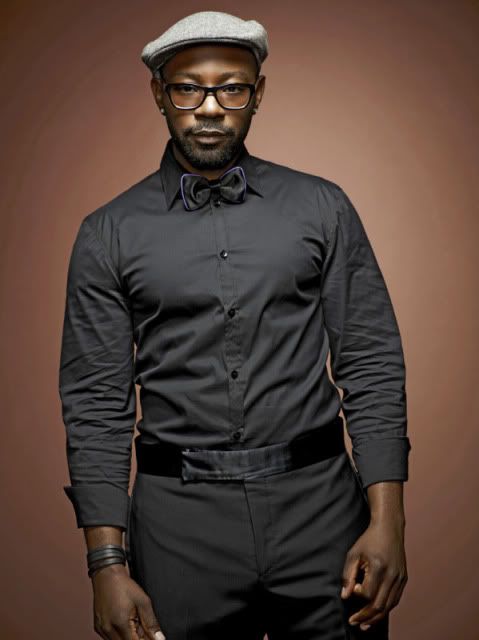 Deadline
- Ian McShane (Hercules, Deadwood) and
Nelsan Ellis
(Get On Up, True Blood)have joined Dan Pritzker's biopic Bolden. Gary Carr (Downton Abbey) stars as le
gendary musician Buddy Bolden, whom many consider the father of jazz. Pic is set in 1931 New Orleans, when Buddy Bolden, a long-time asylum inmate, hears the strains of a Louis Armstrong concert drift into his room from the radio in a nearby nurse's station. The sound evokes memories of his long-forgotten youth as a ground-breaking cornetist, when he played and improvised his way to the forefront of a new musical style, ultimately creating what would evolve decades later into jazz. Multiple Grammy winner Wynton Marsalis composed the score.
Blinky Bill and theatre director funded by Screen Australia.
A new animated Blinky Bill movie and the cinema debut for noted theatre director Simon Stone are among four new films funded by Screen Australia. Former Tim Burton art director Deane Taylor (Carnivale, Duck Ugly) will direct The Blinky Bill Movie, about a mischievous young koala (voiced by Ryan Kwanten) who crosses the outback to find his missing father. Source Source
"Blinky Bill is a timeless Australian classic character so it is an absolute honour for our team at Flying Bark Productions to be bringing the stories of Blinky Bill and his Australian bush friends to life in 3D for a new generation of children – and of course for parents that grew up with this national treasure
. Moviehole
From Broadway World- Casting is set for Pulitzer Prize-winning playwright David Mamet's "Race," which opens September 7, 2014, at the Center Theatre Group/Kirk Douglas Theatre in Culver City. Previews begin August 31, and performances run through September 28.
Directed by longtime Mamet collaborator Scott Zigler, "Race" features acclaimed stage and screen actors Chris Bauer ("True Blood," "The Wire," Broadway's "A Streetcar Named Desire"), Dominic Hoffman (Mamet's world premiere of "Faustus"), Jonno Roberts (Broadway's "Take Me Out") and DeWanda Wise (ABC's "Firelight").
"Race" has set design by Jeffery P. Eisenmann, costume design by Leah Piehl and lighting design by Josh Epstein. Casting is by Mark B. Simon, CSA, and the production stage manager is Kirsten Parker.
In "Race," Mamet tackles America's most controversial subject in his provocative tale of sex, guilt and bold accusations. In "Race," two lawyers find themselves defending a wealthy white executive charged with sexually assaulting a black woman. When a new legal assistant gets involved in the case, the opinions that boil beneath explode to the surface.
TVGuide scan via skarsjoy- spoilers!
As HBO's hit series "True Blood" comes to a close,
Rutina Wesley
has landed a major role alongside Sanaa Lathan, Michael Ealy and Morris Chestnut in Screen Gems' thriller "The Perfect Guy,"
TheWrap
h
as learned.
David Rosenthal is directing from a script by Tyger Williams. Tommy Oliver and Darryl Taja are producing the movie with Nicole Rocklin and Wendy Rhoads.After Leah (Lathan) meets the seemingly perfect guy, Carter (Ealy), she's soon exposed to a dark side that lies underneath the surface. When a violent episode leads her to end their relationship, Carter begins to stalk Leah and threatens to ruin her life. In order to escape this nightmare, Leah decides she must turn the tables on her stalker, and the hunted becomes the hunter.Wesley will co-star as Alicia, Leah's best friend who still loves living the single life. Alicia tries giving Leah some romantic advice but even she can't predict Carter's descent into madness.
Look who is on Royal Pains as mother and daughter, keep working ladies!