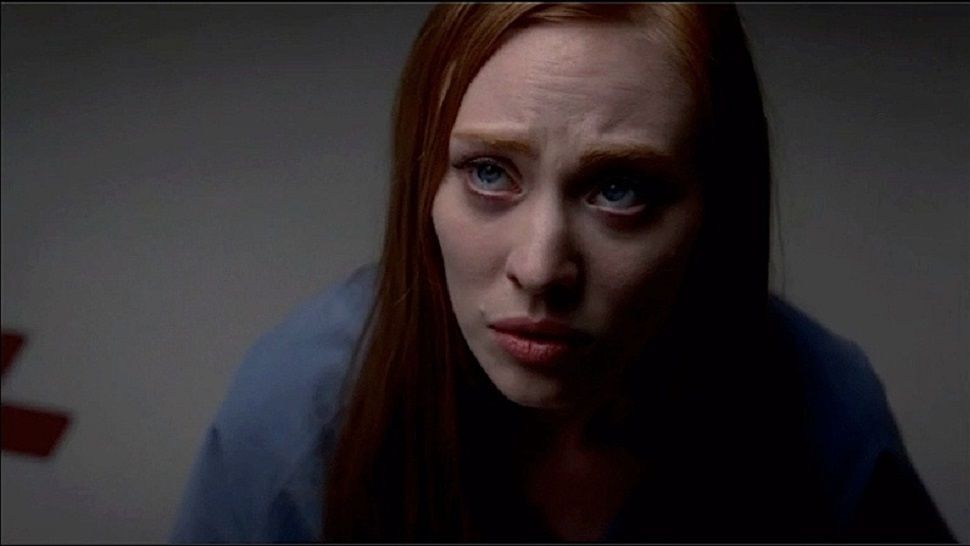 Giancarlo Esposito discusses how he would love to play Walter White. Kristin Bauer loves playing Pam!
Because I'm worth it.
Interview with Deborah Ann Woll from TVGuide-
Jessica is really dealing with a lot of regret.
Deborah Ann Woll: She's suffered from self-hate and self-doubt all along, so this is just a confirmation of all those fears; those fears that she is a monster because of these dark urges that she has. She thinks she's going to die, that's what Bill foresaw. She understands that's what's going to happen. She'll save as many of her friends as she can, but I don't think she feels like she has to work too hard for herself because it's not as bad if she doesn't exist. That's a pretty dark place for her to be.
Do you think her connection to James (Luke Grimes) might give her some sense of purpose?
Woll: I do. This is the first vampire who has really shown her that you can retain your sanity. We've all done bad things, but if we work hard at it and we care, we can get past it. That's a perspective that she hasn't heard before. James will continue to bring her out of her shell and help her find her self-worth and help her find a way to suppress these darker urges.
MORE
From EW's interview with Anna Camp, more at link.
Sarah Newlin's most insane moment is still to come. The Aug. 4 episode will feature a sequence shot over three days that the Pitch Perfect actress refers to as "the craziest scene I've ever shot." She ended up going to the emergency room — in full Sarah Newlin hair and makeup — for a minor injury she received doing a stunt. Listen to the interview HERE
American actor Joe Manganiello speaks during an on-field interview before the round 20 NRL match between the Wests Tigers and the Manly Sea Eagles at Campbelltown Sports Stadium on July 29, 2013 in Sydney, Australia.
Source: Mark Kolbe/Getty Images AsiaPacvia Zimbio
Denis O'Hare in New Orleans filming AHS.