Sorry for the lack of Blood the last week, real life sucks and not in a good way. I will try to keep up, I promise, maybe.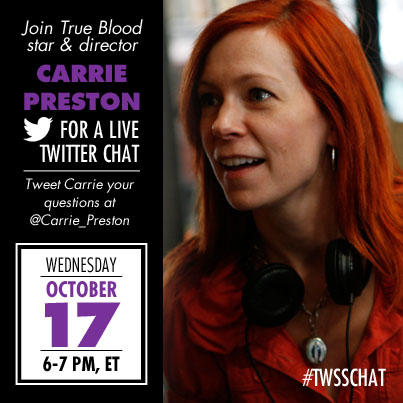 Rutina Wesley Of HBO's True Blood Joins Mohegan Sun's Signings & Sightings
Source
WHAT: Fans of HBO's hit series True Blood are in for a treat when Rutina Wesley takes part in a Signings & Sightings on Saturday, October 27th. The event starts at 9:00pm in The Shops at Mohegan Sun where fans can get free autographs and greet the star actress. Wesley will also be stopping by the Halloween Costume Party taking place on the patio of Todd English's Tuscany later that night.
Participation is on a first-come, first-served basis. Due to the popularity of this event, the signing will be bracelet-only. Bracelets will be distributed starting at 8:00pm on Saturday, October 27th on a first-come, first-served basis at the signing stage in The Shops concourse and must be worn in order to gain entrance into this event.
Wesley's appearance is part of Mohegan Sun's Halloween celebrations. For more information on her appearance or other activities happening that evening, please visit mohegansun.com/entertainment/halloween.html
WHEN: Saturday, October 27th,
9:00pm
The Shops at Mohegan Sun
Kristin talks to German TV about Once Upon A Time
More from RingCon (Craig Parker bonus in second vid, there's English spoken later)
Dread Central has a good interview with Darren Lynn Bousman about The Barrens and Stephen Moyer-
Writer/director Darren Lynn Bousman isn't one to sit still for very long; after helming three successful Saw sequels from 2004 to 2007, he's gone on to direct a string of genre flicks, and his latest thriller, The Barrens, is now available on Blu-ray and DVD from Anchor Bay Films.
Dread Central: Talk about casting. Stephen Moyer as your lead; it was definitely against type in comparison to his work on "True Blood," which I've enjoyed.
Darren Lynn Bousman: Yeah, Stephen was great; the whole movie rests on his shoulders, and he just kicks ass. I have tremendous respect for this guy; he always wanted to be on set as much as humanely possible, and it wasn't necessarily an "easy" set to be on considering our location. But I think that to me is what makes for a great actor- someone who was going to be there not only for the job, but as a team player in this whole process.
The range of emotions that he has to go through in 90 minutes is astounding, and I think his work here really showed his acting chops off. He was totally down for anything, and he took a big risk with his movie. I think that he saw it as a chance to do more than he gets to do on "True Blood" - being a reserved vampire - and show off that he does have this extreme emotional range when he's got the right material.
From the UK's Sky TV True Blood page (more at link) an interview with Kristin.
Dressed to kill and bristling with an excoriating wit, Pam De Beaufort is the only vampire on True Blood whose fangs aren't the beginning and end of her arsenal.
What we'd like is know is when you're handed a script, what do you look for first: Pam's viciously rude one-liners or the descriptions of the costumes you're barely going to wear? You have extreme examples of both.
(laughs) They really go together, don't they? I look for those lines straight away and they're always there. Then there'll be an email from Audrey Fisher, the amazing costume designer, who puts so much thought and care into every outfit.
It's like Christmas when we talk about what I'll be wearing. Then we email pictures of those outfits to the hair and make up department, and start coming up with the incredible hairstyles that go with that outfit. It's pretty fun.
You have some pretty outrageous gear and have more of a catwalk aspect to your performance than anyone else.
I always start the scene by walking in, stopping, making the crew stop what they're doing, and then doing a turn. It's sort of an ode to Audrey. And then I say to the director, 'Would you look at these shoes? You're going to film these shoes, aren't you?'.
They say, 'Yes, yes, yes', and they rarely So you try to provoke a reaction when you go on set for the first time in your outfit, to gauge what people think of your new look?
Yes, but they're pretty used to me, so they're kind of hard to impress. The crew will look up while they're moving some light, and go, 'Meh'.
While you're stood there in a sheer latex number with skyscraper hair.
Right – and nothing. Except for the director and cameraman, who are very sweet to me, and will say, 'Oooh – who's a pretty girl?'. They play along.
They perhaps didn't say that in this series when you were buried alive in that trailer-park friendly outfit.
(laughs) You have no idea how happy I was that that was my outfit for that particular scene. It's so cold where we shoot.
Also, that is one of the more fabulous Pam outfits. I thought it was the most fabulous thing and when we had the premiere at a theatre with an audience, there were fits of giggles when Pam appeared in those baggy sweats.do. It's one of the sadder things.
We spoke to Deborah Ann Woll (who plays Jessica Hamby) a while back and we touched on the teeth you have to wear – do you still have your first pair of fangs?
I've had to get new teeth.
I borrowed my first set of teeth for a photoshoot, and when I took them off of the mould to put them in my mouth they broke in half. One tooth went flying across the room and I had the worst panic of my life. (laughing) I tried to glue them back together, hoping that no-one would notice…
You'd have been a hopeless vampire with broken teeth…
(laughs) I brought them back sheepishly and offered to pay for them. But I was told they only last for a year.
Deborah is so good at talking with those teeth in. She and Stephen (Moyer, who plays Bill Compton) are the masters and I don't know how or why.
I shouldn't talk about other actors, but Stephen put in Valentina's (Cervi, who plays Salome) and Valentina put in Alex's and they all broke theirs, which made me feel much better.
With all these people swapping teeth it's like you're preparing for life in an old people's home.
(laughs) Hopefully we'll go long enough that it will be like that – old people's home vampires. There'll be walkers, people taking their teeth out, and our vamp speed will then be like normal people's speed. I hope we get to see that.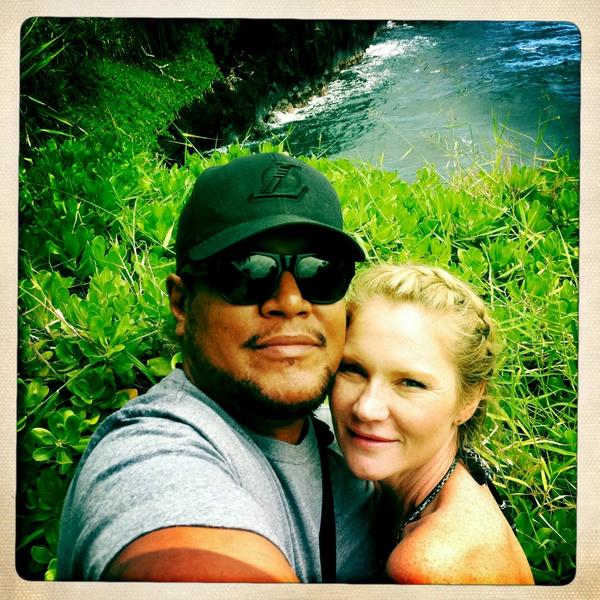 Our very own Ginger, Tara Buck got married and is enjoying her honeymoon with hubs Chris Pierce! Congratulations to the happy couple.
Don't forget HBO has True Blood Halloween costume ideas, links to shop uptop on the right.
More on Interview with a Vampire: Claudia's Story, the graphic novel, this time from Anne Rice herself. The whole interview at at io9.com-
Rice answered questions in a candid conversation with io9. At 71, she has sold more than a 100 million copies of her novels, which include The Vampire Chronicles and The Mayfair Witchesseries, and she is a spirited and gracious subject. Interview With The Vampire: Claudia's Story is a graphic novel adaptation by Ashley Marie Witter of Rice's 1976 classic told from the perspective of Claudia, the child-turned-vampire. Rice prefers to be hands off when her work is licensed for adaptation, and once she approved of Witter's selection and depictions, she was content – and excited – to wait for the results, giving little feedback.
She is wholly enthusiastic about the results. We pored over the initial pages together: Witter's art is delicate, with a baroque manga feel. An evocative choice was made to print the book entirely in sepia, with the only color coming from scarlet blood (of which there is a lot).
io9: How do you feel about the explosion in the popularity of vampires, even in just the last decade?
AR: I'm puzzled. You know, kind of puzzled. When I came up, it wasn't that way at all, of course. There was a lot of dismissal, whereas these days, there seems to be this unabashed market.
io9: I think there're a lot of properties that would not have existed without you blazing the trail, but now it seems like there's a different vampire movie each week. I was curious if you felt like a proud parent in terms of that, or of you were ready for something different supernaturally to —
AR: If I've been an influence, I'm happy. I think the vampire is such a wonderful concept, such a rich concept. I'm not surprised if other people who have mined that concept have come up with different characters, different cosmology, different mythology. That's bound to happen. I guess we'll have vampires with us now for a long time, kind of like the Western and the detective novel. It will be just sort of an unending story.
The cover art for the last Sookie Stackhouse novel (I've learned to never say never) and Skarsgardfans' Barbara has some speculations on the symbolism HERE.
From Kristin's Facebook page.