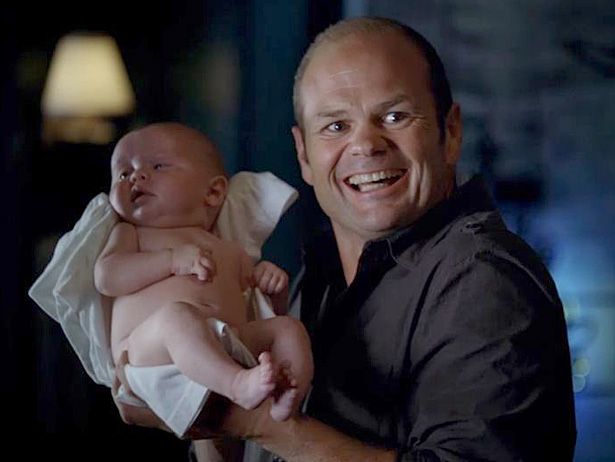 You know the routine, I'll just keep updating till it gets ridiculously long. Hang in there Truebs, we can do this!
NEW YORK — "True Blood"
star Chris Bauer is going to be sinking his teeth in a new play in New York.
The Atlantic Theater Company said Thursday that Bauer will star in a production of "What Rhymes With America" a new work by by Melissa James Gibson.
Bauer, who also was on NBC's "Third Watch" and the Billy Crystal movie "61(asterisk)," said in a phone interview from Los Angeles that he was desperate to hit the stage again.
"I've told my children to think of this as though I'm going for a life-saving operation," he said. "The opportunity to work on a play from the ground up in my favorite theater with all new people, makes me feel like there's a real potential for reinvigoration."
Previews of "What Rhymes With America" begin Nov. 19. The play opens Dec. 12.
Bauer, a company member of the Atlantic Theater Company, has appeared in three Jezz Butterworth's plays at the Atlantic — "The Night Heron," ''Parlour Song" and "Mojo."
Bauer said the new play is about a father's attempt to connect with his estranged daughter. All the characters, he said, "are desperately trying to connect and have an impact on their world, and no one's noticing." Gibson, a staff writer on the FX show "The Americans," also wrote the play "This."
Bauer was last on stage in 2010 doing David Mamet's "Romance" at the Bay Street Theater in Sag Harbor. Though it had a short run, "it was long enough for me to see how totally out of shape I was," he said laughing. More at The Washington Post.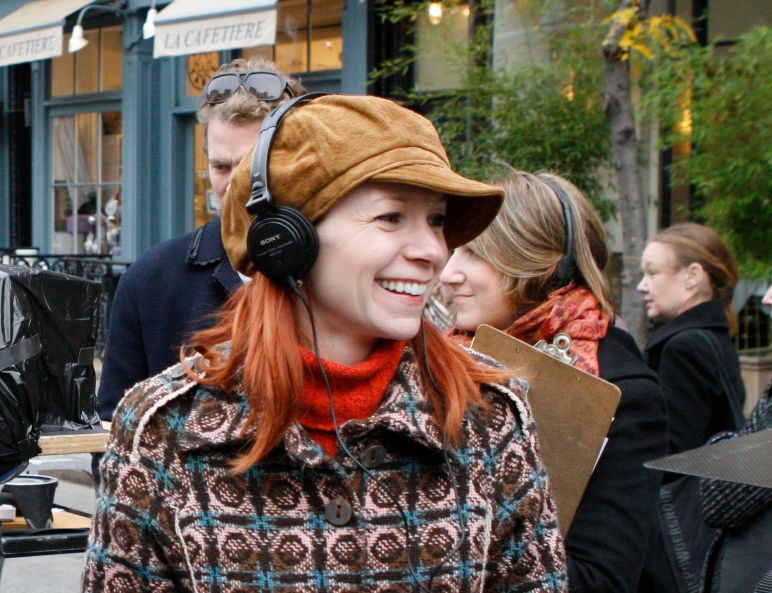 Carrie talks about the making of TWSS, how it all came about at Starpulse.
Sookie costume, ready for Halloween! use HBO links on the right.
take 40% off w/ code SOOKIE40, free fang bites with purchase over $45.00.
Some Vampire history at a very good horror site, HellHorror.com.
Vampires in the whole have been recorded in many cultures and also speculated by literary historian Brian Frost that the "belief in vampires and bloodsucking demons is as old as man himself," and may go back as far as "prehistoric times".
The term "vampire" became popular in the early 18th century after mass hysteria caused by vampire superstition started popping up in Western Europe from areas where
vampire legends
were frequent. Such areas at the time were the Balkans and Eastern Europe. Vampires were known by different
names
at the time, such as vampir in Serbia and Bulgaria, vrykolakas in Greece and strigoi in Romania. This increased level of vampire superstition in the European countries led to panic and escalated to measures where corpses were staked and people accused of vampirism.
Vampires became a thing of beauty and sophistication in modern fiction in 1819 with John Polidoris' "The Vampire." This is one of the most influential and successful stories of its time. Bram Stoker's 1897 novel Dracula soon took over the role as the definitive in vampire literature and is regarded by most as the ultimate and must read of all vampire novels. Often used as the standard for all modern vampire fiction. Dracula drew on earlier mythologies of werewolves and similar imaginary demons and "was to voice the anxieties of an age," and the "fears of late Victorian patriarchy."
Dracula
also was based on Vlad the Impaler.
Happy birthday Bela Lugosi whoever or wherever you may be, King of the vampires.
Don't remember ever seeing these out take photos from askarsgard.com Is that a tat on his leg? More at the link.
For America's favorite werewolf turned stripper, who returns to prime time as a guest star on How I Met Your Mother next month, a true vacation means returning to his hometown of Pittsburgh. He shares his insider itinerary—from sandwiches at Primanti Bros., to visiting the Andy Warhol museum, to hanging with the Steelers.
Where I Go: Joe Manganiello, more at Vanity Fair on Joe's haunts and favorite places.
Interview with Elvira at SocialiteLife, must read.
Dario Argento's 3D Dracula with Rutger Hauer, MORE
Issue 8 of the ongoing comic, preorder now @ HBO store link on right.
With Bon Temps facing eradication by an ancient and powerful wolf pack, the town's best hope lies with Sookie and Alcide convincing the werewolves and vampires to set aside their differences and work together. But with vampires taking the blame for the initial attacks, tensions are high…
32 Pages
Jenny Frison (I, Vampire) joins the team as the new regular cover artist!
All-new story delves into the mystery of True Blood's werewolves!
Newest Banshee Promo