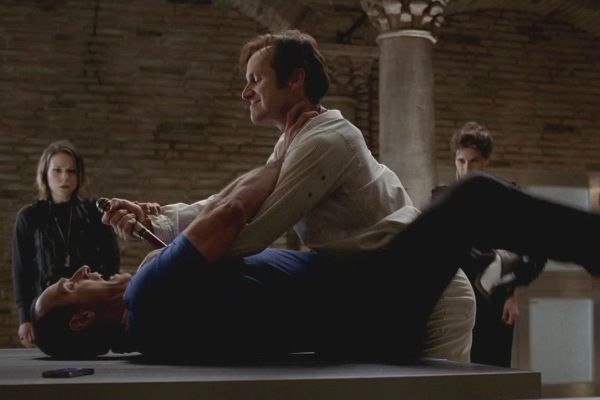 The all too quick departure of Roman, now why the hell didn't he ever drink from that blood vial? We'll never know, except that maybe Romalith doesn't sound as good as Billith. A little Vampira brightened up the gloomy day for us, as always. I wonder what kind of career Maila Nurmi would have had if she wasn't typecast and blacklisted?
This is Deborah just moments ago on her way to this years Constables Ball.
Her characters name is Imelda Dreary. She's a nurse :).
She'd fit right in on AHS this season.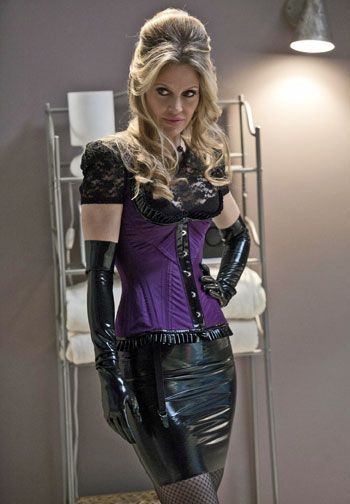 Pamelicious' Inspiration, Vampira
Kristin's FB has this scene posted, it was a great one for Pam.
More from Cocktails with Stan, a bonus extended scene
FM 102 Milwaukee has an interview with Stephen Moyer from Tuesday up on their page, it's on the far right, just click at their page.
One of my favorites, Maila Nurmi, Vampira.
Vamping in the sun!