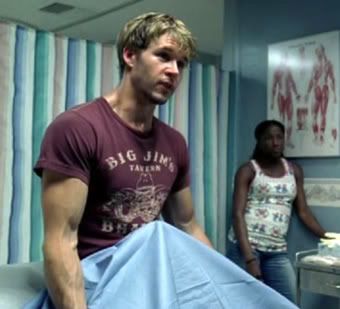 Has any other human had it rougher in Bon Temps than Jason Stackhouse? I hope this season he gets over his concussion and finds a nice fairy to settle down with.
Don't forget Saturday the 27th Denis OHare's play, An Iliad, opens-
Thanks to Anne Marie , the vimeo vids usually get removed, so this is up till we get the youtube. The interview was on in text on Eonline 2 weeks ago at least, that's why he is saying they only have 3 episodes in the can. It might have been done even earlier.The site to bid on the charity jewelry is in yesterday's post.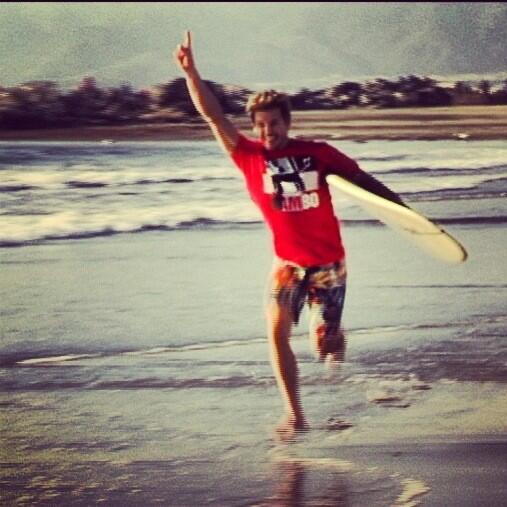 Ryan's tweet - Sunshine and blue skies, perfect throwback.
Skarsgardfans has screencaps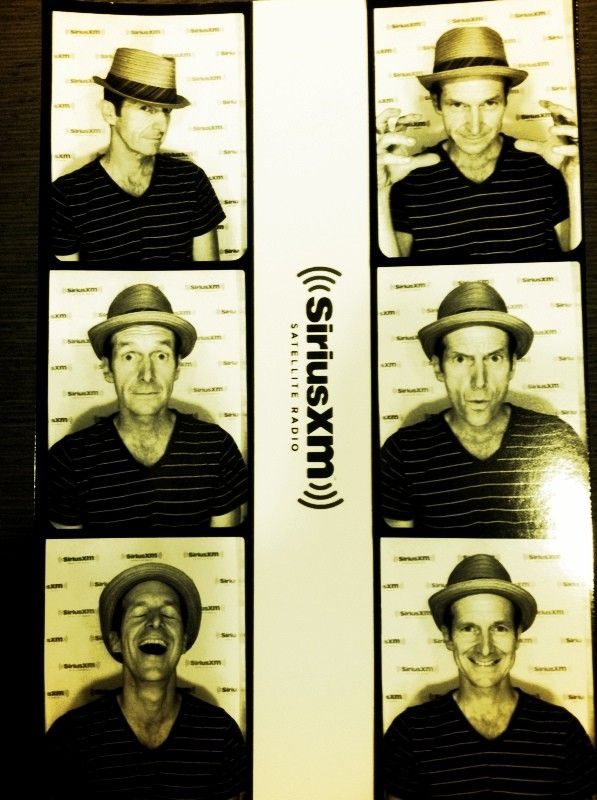 Our king of actors, Denis o'Hare updated his blog with his trip to Boston experiences, sounds like the Acela to me. The whole thing with piccies and video at his site.
Boston!
So our first stop on our somewhat intermittent world tour begins. Donald, our stage manager and Scott, our lighting designer arrived in Boston on Sunday night and Lisa, Rachel, Brian and I all met at Penn station Monday morning and took the 8:30 train. We imagined all sitting together and chatting - getting one of those 4 seat areas - comfortably installed - maybe we could even get a table in the cafe car where we could plug in and use the generous Amtrak wi-fi and get some work done. Uh....no. As per usual when they announce the track in Penn station, there was a mad dash (although fairly casual and restrained I thought) to line up at door 10E. The line quickly became at least 2 lines with feeder streams from right and left which meant that you had to start subtly elbowing your way as you got closer to the ticket taker.
Train was hilarious. Lost Brian and his bass almost immediately. Didn't see him again until we arrived in Boston. Lisa texted me to say she and Rachel were in car # 8526 - what does that mean???
Also an interview with The Boston Globe, nice to read intelligent questions answered. This is the only one that is light-
BOOKS: What kind of reading did you do for "True Blood"?
O'HARE: I did very little reading about vampires. To me, it's not what makes this guy interesting. I decided he was a Celt, probably a slave. I read about the history of the Celts, who were, ironically, sun worshippers.
BOOKS: Being immortal, vampires never have to worry about having the time to read all they want, do they?
O'HARE: True, yet I decided early on that he is illiterate.
Kristin Bauer at the Onyx and Breezy Saving Tails Event, more at Monsters and Critics. More about the Foundation and how to donate HERE.
This trailer is explains a lot more of the plot of The East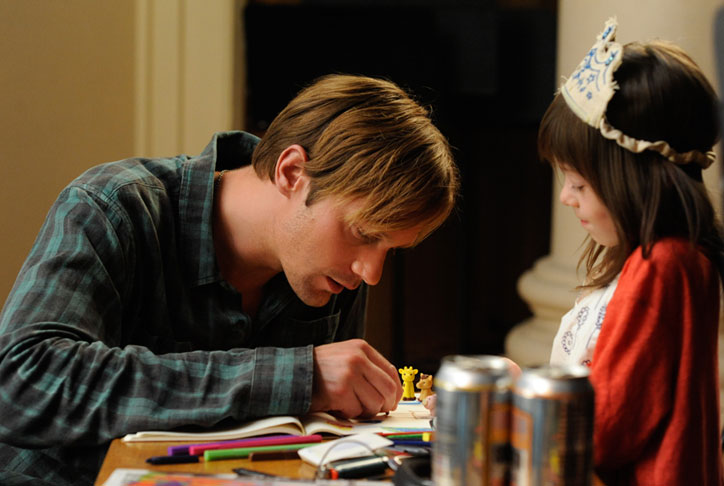 I see photo this on twitter and Fortune Gym's Facebook but don't know if it's for a commercial or what?
From Eonline's SpoilerChat
Bella: I've been loving your True Blood spoilers! Got anymore?
Do you remember when
Anna Camp
's character paid a sexy visit to Jason Stackhouse while he was in the tub? Ahhh, memories. Anyway, Camp told us that in the upcoming season of
T.B.
"we're going to see a lot more" of that kind of stuff! Huzzah! "Everybody gets really, really naked," she previews. "But that's what the show is, and that's HBO, and I love that kind of stuff." So do we, Ms. Camp. So do we.
Hollywood Life did an interview with Janina Gavankar-
When last we saw Sam's oft-undressed lady friend, she was accidentally skin-walking on national television — and
Janina Gavankar
r
ecently told HollywoodLife.com there will be hell to pay when the show returns June 16.
"She just outed everyone in the shifter community, so now the world knows there's more than one supernatural creature on this earth," Janina explained. "Holy. F**k. Imagine being a human watching that. As it is, you have to deal with the idea of there being vampires. This is potentially bad for every shifter on the planet."
Janina teased that the shifters will experience in season six what vampires had to deal with prior to the series premiere.
"You remember when they 'came out of the coffin?'" she recalled. "It's like restarting the series all over again for that supernatural group."
While Janina couldn't tell me exactly what goes down between Sam and Luna in season six, she was more than happy to cryptically share a recent on-set experience she shared with Sam Trammell
:
I wasn't even in the shot with him — I was off to the side, like 100 feet away — and the stuff I could hear him doing was making me lose my mind. I was in a warm up tent 100 feet away, and I was crying. True Blood is A-game all day long. I have nothing but major love for him. I go so lucky that I got paired up with him. He's tremendous.
Latest Waiting Sucks, more info in Spoilers Part 3
The wonderful I'mHereforSookie went to the San Francisco premiere of What Maisie Knew and had vids! More on her youtube page