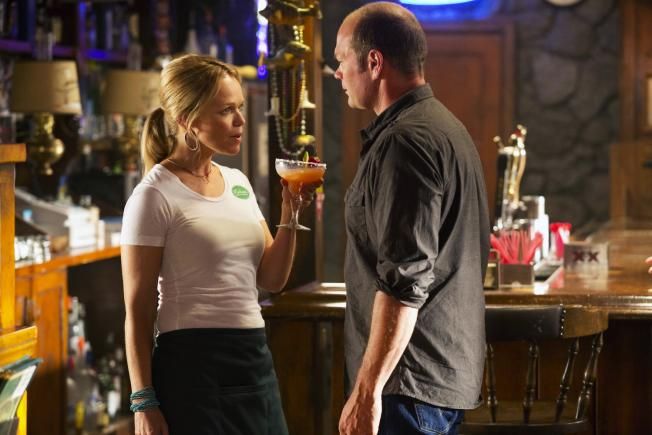 I get the feeling Andy is going to need more than fruity cocktails to cope in this new season. A Fae mom, who translated the contract written in blood between Warlow and John Stackhouse, then leaves her 4 half fae babes with a guy who has no clue in the town they'd be in the most danger, is a dipwad. Poor Andy. The more I think about it and re-watch the latest promo, the more confused about Warlow I become. Is he going to be someone we meet this season, someone who seems benign which is the reason his face is still not shown (they used extras for Warlow previously)? I will have to get back to speculating soon HERE, get the headache meds ready.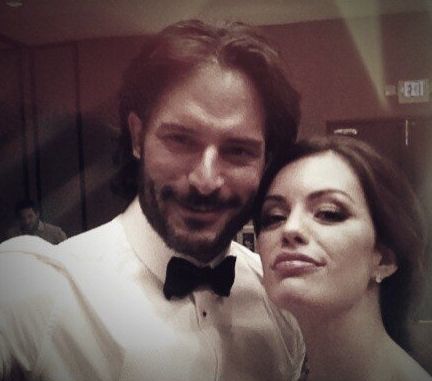 Joe Manganiello & Caroline Correa co-star in a short film introducing MAGNUM Gold. This is the behind the scenes footage from the shoot. From TrueBlood.net's youtube. The beautiful Caroline Correa has tweeted photos that we used before of the commercial shoot.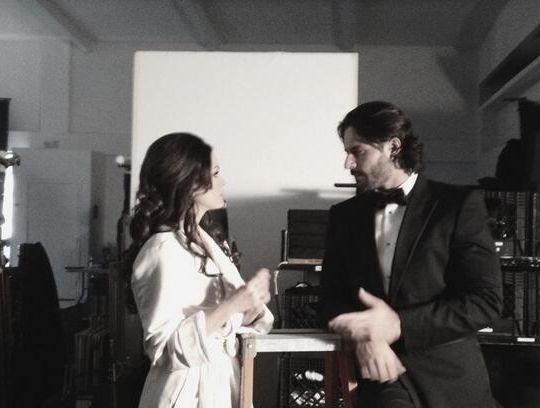 Joe Manganiello
not only plays a professional criminal in a new campaign for Magnum Gold ice cream, but he was also one in real life. Video interview with Marc Malkin.
But don't worry, the True Blood star's thievery didn't land him behind bars.
"This is completely dorky, but I used to read comic books so fast," Manganiello told me on the set of a Magnum short film that will debut later this month at the Tribeca Film Festival. "I was a total comic book geek, and I used to read them so fast that I'd just steal them."However, his conscience eventually got to him. "I did go back in my late twenties and I found the store in Pittsburgh," Manganiello said. "The comics were still in my mom's closet. I called up the store and it was the same owner and the same location and I went and returned to him all of the comic books that I stole."
Now, more about Magnum.
"Isn't it a coincidence that I'm here as a spokesman for Magnum and I played a character named Big Dick Richie [in Magic Mike]?" Manganiello said with a laugh. "When my mother heard that I was going to be a spokesman for Magnum, she got really upset, but I said, 'No, no, no, Mom—it's ice cream.The short film also features Project Runway's Zac Posen and a one-of-a-kind 24-karat gold dress that he designed valued at $1.5 million. Manganiello said his character is trying to pull "off the heist of the century, but unfortunately—or fortunately—for me, I cross paths with another professional criminal also after the same loot.
"She also happens to be a beautiful Brazilian model," he smiled.
So is the totally ripped Manganiello actually an ice cream eater?
"I am," he said.
But then he quickly added, "When I'm not running around naked in the woods."
Interview with ET, he talks about MM and TB growls.
Look at this baby Ozzie cowboy! Ryan Kwanten tweeted this earlier.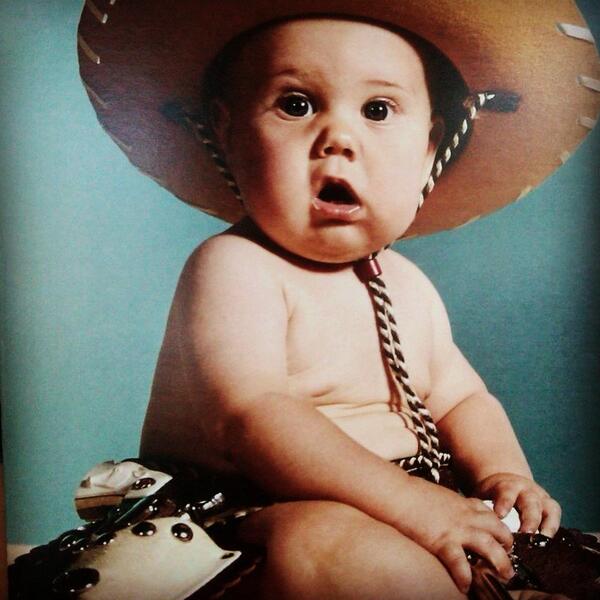 Clip from Disconnect.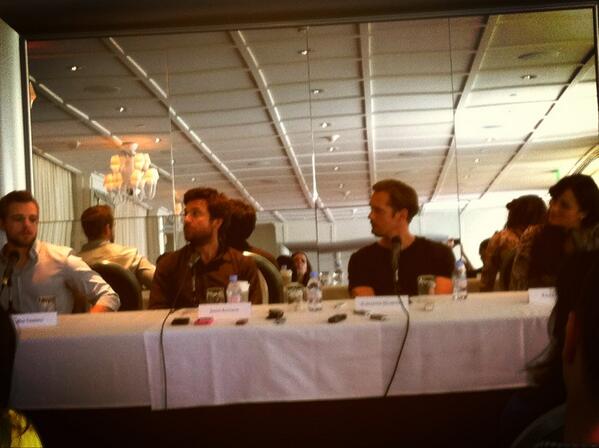 Here's a photo of the
#
DISCONNECT
cast participating in today's press conference.
Today's
Disconnect
press conference featured costars
Jason Bateman
(whose performance as a stressed-out dad is the best of his career),
Paula Patton, Alexander Skarsgard
and
Matthew Theriot
. Here's the
mp3
. At the very beginning Bateman refers to "Jeffrey's website" being an educational thing. I'm presuming he was referencing Hollywood Elsewhere as Bateman told me a year or two ago that he's a reader. If so, thanks. If not, fine.
The
mp3
is only about 9 minutes.
All Alexander's movies this season are giving us plenty to post, this is from the press conference for Disconnect. More at ScreenSlam
More on The East
Dale Raoul, Maxine Fortenberry, scored a great new job on Stephen King's Under the Dome. Aisha Hinds, Miss Jeanette from season 1 is also in the show.
Of all of the actors in Under the Dome, Dale Raoul might be the most qualified. She's got Stephen King credentials, having acted with future Under the Dome star Dean Norris in The Lawnmower Man, which was (very) loosely adapted from his short story. If that is not enough, she also did ADR on The Simpsons Movie, whose story is almost identical to Under the Dome's. Well, the premise, anyway.
From Kristin's SpoilerChat-

Naomi: True Blood!!! Sorry, fans of Sookie and Alcide's will they/won't they tension, because the pack master is totally playing the field this season. "Alcide is now the pack master, which means he has lots of dating options," Joe Manganiello tells us. "It's good to be the pack master! I remember I asked the producer, 'What do pack masters do all day?' And they're like, 'They get all the were-bitches!'" But being the leader of the pack won't be all girls and more girls. He's actually got to take charge of the group. "They're an unruly bunch; they're werewolves. So keeping them in line is a difficult job that Alcide never wanted." And now, for the best scoop of all: How naked will Joe be this season? "I'm True Blood naked!" he assures us. Thank our lucky stars.
Michael Emerson talks about his show and his marriage to Carrie Preston and their 2 week rule on People, watch the video at the link.
Thanks to one of Ann Marie's retweets, I found these old 2011 Zombcon panel vids with Sam, he talks a lot about his growing up and they are just great.