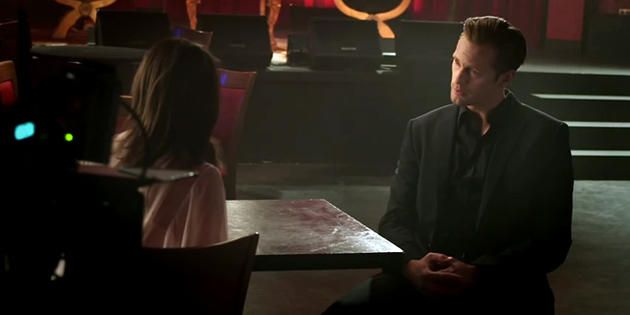 This last Waiting Sucks promo is the most spoilery yet, we see a new cast member as well as what the title Abducted (E3) might be referring to. More GIFs at ImHereforSookie, great tumblr for TB news too.
Looks like Eric "borrowed" Willa, the Governor's daughter, for some info.
Ryan at the White House Correspondent's Dinner from his tweets.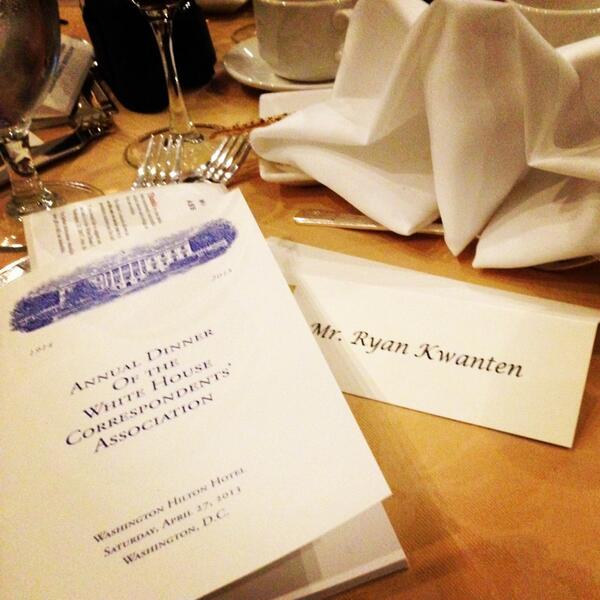 From FYJM and People's instagram
From Charlaine Harris' Facebook-
By now some of you know that a reader in Germany obtained a copy of DEAD EVER AFTER and decided to post the ending online. While this is unfortunate, I wanted to say this to all of you: Even if you *personally* are unhappy with the ending, please don't spoil it for other readers. DEAD EVER AFTER goes on sale on May 7th; after that date, you are more that welcome to come here and tell me how much you like - or don't like - the choices I've made for Sookie. But from one Sookie fan to another, I'm asking you all to please not spoil the book for other readers. Thank you so much for your continued support. Charlaine Harris
If there were no TV show to get invested in the actors who play the characters, would there be any outcry over the book ending?
Q: The Sookie series has so many fans. Why end it now?
A: I've just come to the end of that particular road. I didn't have a complete story arc in mind, but probably by the second book, I had an idea where I wanted the books to end. I began to feel the creativity of the series was wearing thin and I hate to keep on writing characters when I've lost my love for them. So it seemed time to end the series while I was still happy with what I was doing.
Q: You haven't fallen out of love with Sookie, have you?
A: Oh gosh, no, but I just don't want to ruin her by keeping on writing her when the thrill of it is gone.
Q: Do you think the ending of Dead Ever After will please fans?
A: There's just no way. I hope they will be, but there are a lot of real strong partisans for one or the other of the possible endings. I just realized a few books ago that there was no way I could make everybody happy so I just had to settle on doing what I thought was right.
Anne Rice talks about the vampire genre, longer interview at the link-
1) Why do you think most supernatural readers are drawn to your vampire books?
What readers say over and over again is that the characters drew them to the books; and the atmosphere. The characters struck them as real. They fell in love with Lestat, or Louis, or Armand or Marius, and they were hooked. No one has ever said the storytelling was the big draw. No, they talk about emotions, feeling, being drawn into the emotional history of a soul.
Rob Kazinsky ( S6 Ben) reminds the UK to change their clocks, what a great idea! I think he is in Eric's tub!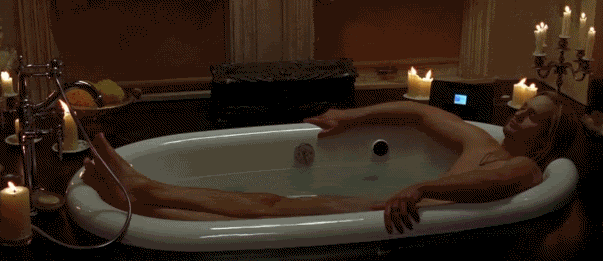 Wish I could find this whole interview, Ryan talks about being broke in LA.
Joe at the Joe Weider Memorial Service and the audio of his speech is here.
More photos at FYeahJoeManganiello, of course!
Denis' new Blog is up -So what we are trying to do here in Boston is assemble a touring version of the show - a light and sound plot, a template for the set. Our next stop is possibly Ireland, then Purchase, NY in September, then L.A. for 3 weeks in January 2014, then......MORE
CA-CHING! Rollingstone has a longer article at the link-
Iggy Pop, My Morning Jacket and the Flaming Lips will quench their thirst for blood on the next installment of the

True Blood

soundtrack.

True Blood: Music From the HBO Original Series Volume Four

also features Alabama Shakes, Los Lobos, Best Coast's Bethany Cosentino, Eric Burdon and more.



True Blood: Music From the HBO Original Series Volume Four

will be out on May 28th.
True Blood episode 6.09 will be called "Life Matters"
and a few co-star roles are being cast, including a crazy vampire, a sickly vampire, and a male vampire who is the sickly vampire's progeny.
Source:
SpoilerTV