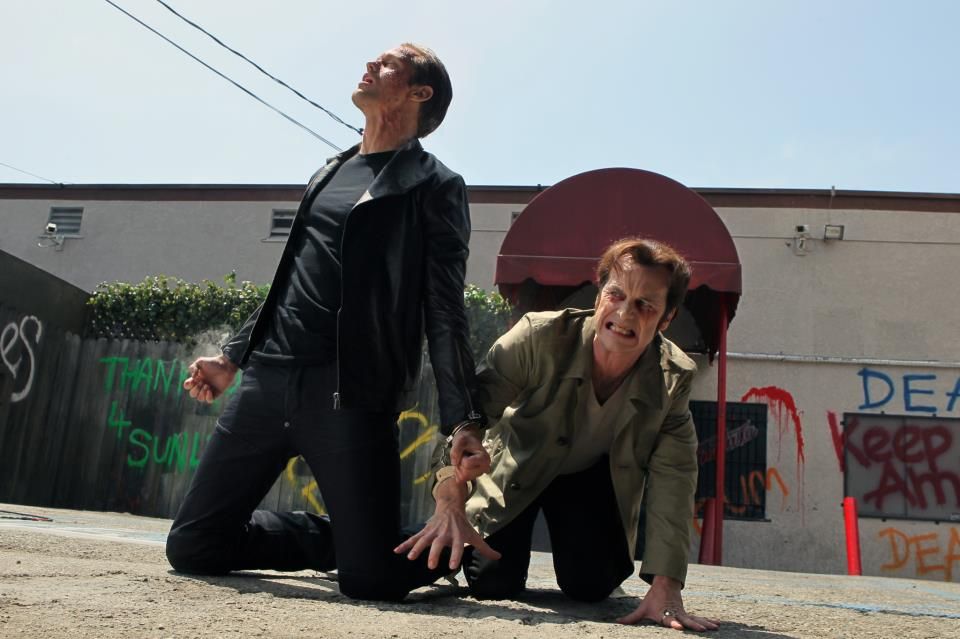 Deborah Ann Woll will be live tweeting June 16th for the premiere
‏
@
deborah_annwoll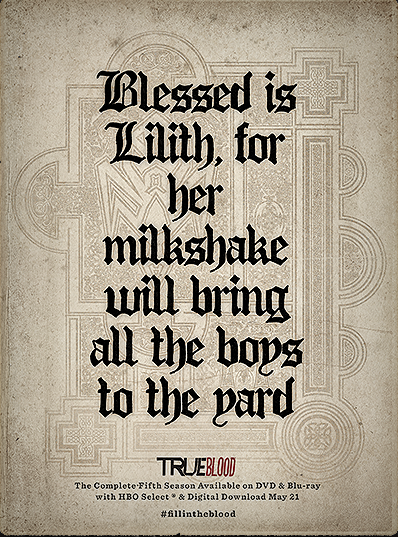 True Blood

‏@TrueBloodHBO
#Fillintheblood
and you could win a Stephen Moyer or
@BauervanStraten
-signed copy of
#TrueBlood
Season 5
New contest site associated with the show
FillintheBlood.com
Ten verses will be selected each day and presented to the flock. The forty scribes thus made immortal will receive an offering and a chance to participate in the signing ritual.
PRIZE PACKAGE-
Tune in to the Live True Blood Virtual Signing at 12pm PST / 3pm EST on 5/21 to see if you were selected to receive a personalized signed DVD by Stephen Moyer and Kristin Bauer van Straten. Check back soon for me details.
From "True Blood (Music from the HBO Original Series Vol. 4)" available everywhere on May 28th, 2013. Pre-order now on iTunes -
http://bit.ly/17QKtWf
also features appearances from Warpaint, the Flaming Lips, Deap Valley, Los Lobos, and more.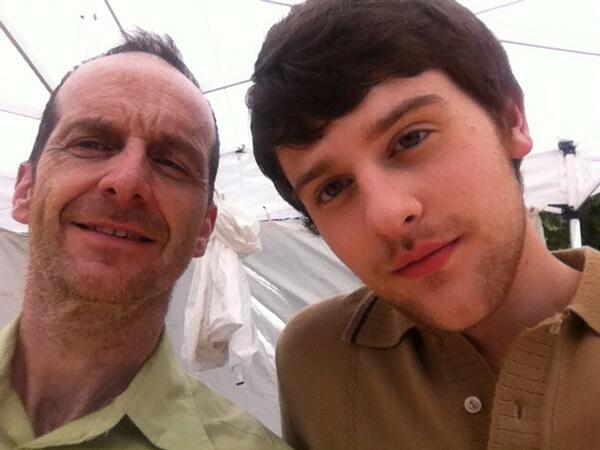 With
TravisTope
on The Town that Dreaded Sundown set. Watch out world. Travis is coming.
"I love Charlaine Harris. I fe
el for her now. Every book I write gets attacked by some segment of my readership. And I know what it's like to have people love you and hate you. I'll be reading Charlaine's latest Sookie Stackhouse novel with enthusiasm. I have to confess what interests me is what Charlaine does with her own characters. But I do know this kind of polarization about a book indicates the characters are truly real for the readers. And that's a wonderful thing. Comments on the article most welcome. And on Sookie and on the brilliant woman who
created Sookie."
We live in a world of me-me-me-what about me, so of course the over the top CH bashers ( the ones who make the twihards look sane and of course are way too old to be so upset over a fantasy novel) are only concerned with their own fantasies not being carried out. If my life ever gets so empty that I have to go to multiple boards, twitter, Facebook fan pages and forums to gripe not for a day but daily the last weeks, then please shake me, dunk me in the Hudson River till I get a grip of reality. There are so many tragedies and inequities in the world that deserve your righteous indignation and Dead Ever After is not one of them. If you are unhappy with the ending or the book in general, sell it on Amazon, give it away, there are people that would love a free book.
We have known for years the series would end this year and we knew Charlaine had to move her creative juices on to the next project and that's OK.
Sure it's sad to lose our annual visits with the Bon Temps gang but it's just time …
I think I have ALWAYS known how the series would end, I don't know why and if you read the blog or listened to the radio show you know I said what a thought a few times and I won't be a spoiler it here now, but this ending always seemed right for Sookie.
I LOVED the book, I couldn't wait --I downloaded the eBook at midnight and dove right in. I was so glad to be with Sookie again for her last book and although the book had it's rough points there were such great flashes of Charlaine's amazing wit and wonderful details and descriptions.
I was so glad to be once again inside Sookie's head ( always loved the unique first person ) wonderful wisdom, loyalty and humor.
I was thinking as I was reading this last book that after 5 years of True Blood when I read a Sookie book I never NEVER picture the actors ( all excellent ) who play the characters on the HBO TV show

I see Sookie as Lesi Desimini always drew her on the amazing book covers and when I hear Sookie talk in my head I hear her as the amazing voice actor, Johanna Parker always voiced her in the audio books. ( if you haven't listened to audio book you have a pleasant 13 book adventure ahead of you ! )
I think this may be the key to this over the top " shipper' response to the books ending and directions of the storylines in the books. You have to keep the TV series and the books separate in your mind and you have to realize there are lots of folks that don't think the way you do and respect them as equal fans ! Most of all you should be eternally grateful to the amazing and wonderful Charlaine Harris for bring us these great characters, stories and for sharing them with us for all these years.
The stylist for the photoshoot Skarsgard
did last week at Fortune Gym,
leilababoi,
posted to her instagram.
Come celebrate the 60th Sydney Film Festival in style, as the Opening Night Gala returns to the magnificent State Theatre on Wednesday 5 June 2013, screening Mystery Road as the opening night film. Experience the red-carpet glamour of one of Australia's premiere film events in one of its most beautiful venues.More at The Sydney Film Festival site.
More photos from this issue of Men's Health Mexico at FYJM
Never gets old.
Next week on THE NERDIST, it's True Blood's JOE MANGANIELLO & Homeland's MORENA BACCARIN! Catch an all new episode of THE NERDIST, Saturday, May 18 at 10/9c only on BBC America. Plus: we play "Obsure Comic Book Character, German Restaurant, or Dinosaur?" with JOE & MORENA.
Comic Con Portraits from 2009 Source
I think this will be right up our blood alleys.