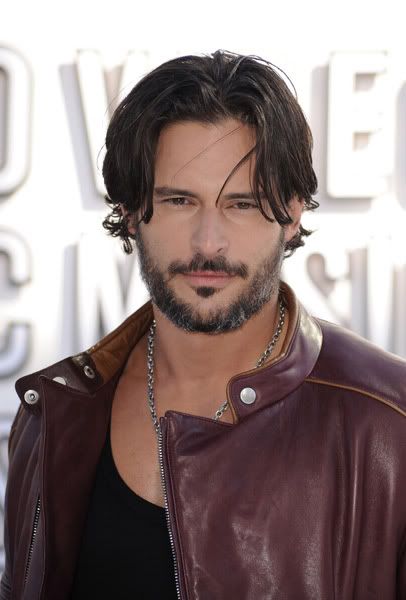 What can you tell me about Alcide in the new season of True Blood? — RebeccaADAM:
Dude's got a beef with just about everyone. Well, almost everyone. "Alcide doesn't like vampires at all, so you'll definitely see that conflict,"
Joe Manganiello
says. "But he doesn't like werewolves [either]. He
does
like Sookie." How's that going to sit with Bill and Eric? "His situation gets very complicated very fast," he says.
TV Guide's Mega Buzz
Boring, I know.
You can make True Blood GIF requests
HERE
to lively up your night, you never have enough, right?
Four Questions Alan Will NOT Answer
By Gianna Sobol
But everyone keeps askin'...
1. Where is Sookie?
2. Where is Tara?
3. Do Sookie and Bill reconcile?
4. Do Sookie and Eric get together
Inside True Blood Blog
I must be tired because this makes me laugh, why would any fan ask when they can get the answers from spoilies?