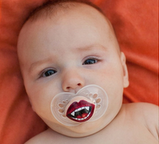 Congratulations to Anna and Stephen on this very happy news.
From EW-True Blood
costars Anna Paquin and Stephen Moyer are expecting, their reps confirmed to EW today. The pregnancy is Paquin's first; Moyer, 42, has two children from previous relationships. Paquin, 29, is due this fall. The couple were married in Malibu, Calif., in 2010 after meeting on the set of
True Blood
's pilot season in 2007. Paquin is the second-youngest Oscar winner of all time, taking home the gold man for
The Piano
when she was just 11.
It felt like they were filming this season extra quickly and this makes sense of that, the Inside TB blog said they started the finale already.
From Queerty-
Monday night at Chelsea Piers, the
Point Foundation
held its fifth annual Point Honors New York, emcee
Ted Allen
above with
True Blood
's
Denis O'Hare
, The
Point Foundation steps in with essential scholarships that enable young LGBT to pursue undergraduate and graduate degrees.
Finally, a clip from Battleship with over a few seconds of Askars, from MTV-
Trueblood.net has an audio interview with Carolyn Hennesy at the link, she is going to be good on TB.
Will James Moore (Writer/Director) and Janina Gavankar (Michelle) talk about the new film SATELLITE OF LOVE at the 2012 Dallas International Film Festival
Photog Joseph Llanes took pics of Joe Manganiello at Coachella-
Askarsgard.com has the translated article from Sweden's Damernas Varld (women's world?).
Read the whole thing at the site (with piccies), here's a bite-
In two years, Swedes will be out of fashion and I will be unemployed', Alexander Skarsgård jokes. We meet at the studio at Universal Studios in LA. It's relaxing to interview Alexander Skarsgård. He doesn't want to be put on a pedestal in a conversation. Despite the hype that has followed him the last four years – and despite him being interviewed by international press all day long – the conversation and the tone is unpretentious and comfortable. As if we actually met in a coffee house in Södermalm in Stockholm and not LA. And this is no wonder since that is where his heart is. Today, Alexander Skarsgård has lived in Los Angeles for more than eight years, and he likes his new hometown, but the longing for his old hometown is always there.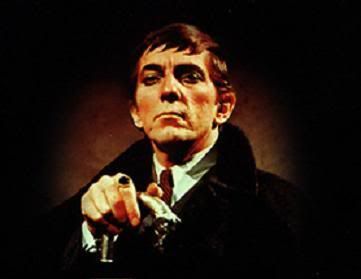 Some sad news with the happy, Jonathan Frid has passed away
-
We are sad to report on the passing of Jonathan Frid, who many horror fans will always remember as Barnabas Collins in the original
Dark Shadows
.
Although it was only made known today, it appears that he passed away on April 13th at the age of 87. He is said to have died of natural causes at Juravinski Hospital in Hamilton, Ontario. Our thoughts our with Jonathan's family and friends.
B made screencaps from the Battleship promo and this is one perfect shot of Askars