That Part One was getting too long, continuing all videos here that are promos or spoilerish in nature, till the season starts.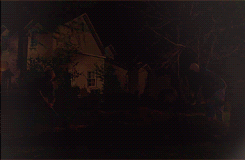 PAM!
Vampyr Communion, it's always about the blood. The pendant will be made into nifty pins they'll wear in present times.
This is one hella trailer, wow, more indepth look HERE
TVFanatic-

It doesn't look like humans and vampire will be getting along very well on

True Blood Season 5

.
HBO has released a new, extended trailer for this summer's new episodes and it depicts Bill and Eric discussing how to best use Sookie in their fight against the Authority; it gives us a look at Christopher Meloni in the key role of Roman; and it teases a moment between Sookie and Alcide that's both hot and heavy.
There's also talk of a human uprising, as well as the farming of people like animals.
latest 5/23
5/27 That's right Russell, you LIKE IT!
Teasers from the Premiere Episode of S5, "Turn, Turn, Turn"
New scenes! 6/02
Countdown Begins- One Week
More added scenes in this Turn, Turn, Turn promo-
4 days with Sam
3 Days with Ryan
2 Days with Deborah Ann