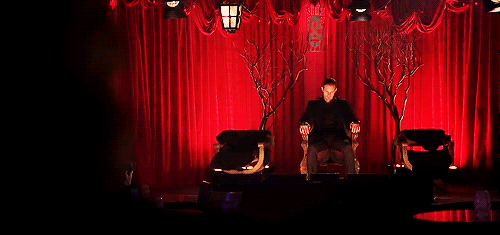 True Blood GIFs was kind enough to post some gifs from the trailer, how cool are they? Check out their Tumblr for more. Caps by our friend at Skarsgardfans.
Season 5 - Trailer #1
TVFanatic-

It doesn't look like humans and vampire will be getting along very well on

True Blood Season 5

.
HBO has released a new, extended trailer for this summer's new episodes and it depicts Bill and Eric discussing how to best use Sookie in their fight against the Authority; it gives us a look at Christopher Meloni in the key role of Roman; and it teases a moment between Sookie and Alcide that's both hot and heavy.
There's also talk of a human uprising, as well as the farming of people like animals.
I see Sam is being held by Marcus' mom (Dale Dickey) and her crew, will he be able to shift into something that can more easily escape?
See the brick background in this cap (all caps from B at Skarsgardfans, She had these up within 10 minutes of the trailer being shown like a machine!), well look at this cap of Newlin to see that he is there at some point too. Is he going to be used as a PR rep for them, what better promotion for vamps than the FOS lead joining up? He is wearing his little flag pin, instead of the FOS insignia pin.
I keep seeing more things looking at Skargardfans caps, like this, I didnt know Karl Urban's Black Hat from "Priest" was in this season.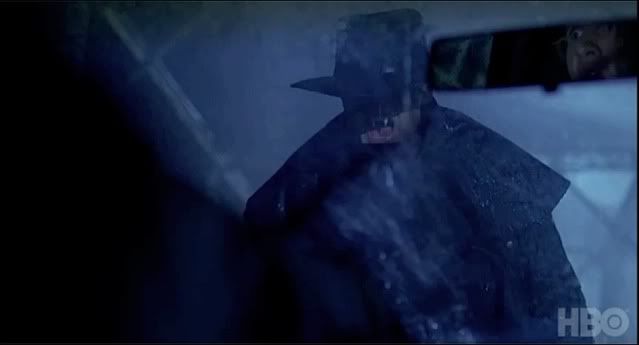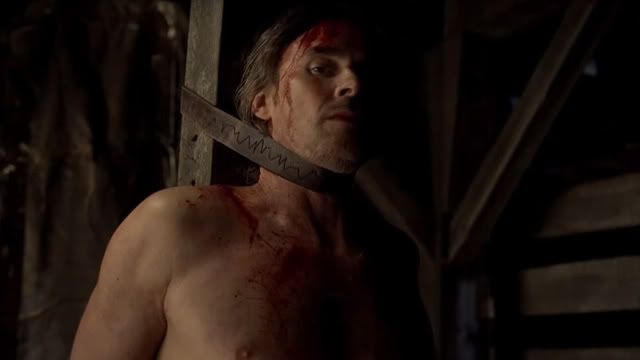 That blood looks kind of thin, maybe Dieter drank it long ago and filled the vial with cherry kool aid. Anyway here you can see more likely International Authority members.
This is good to see lots more, slo-mo, what a great idea from Trueblood-news.com,

Stephen Talked to The Guardian, it's S4 talk and SM is having fun with the interview-
Where are you and what are you doing?
I'm in Venice Beach, California, looking out at a grey day. There are good waves out there but it's too cold to go into the water, even for an Essex boy. My 12-year-old son's been over for the Easter holidays and we did that classic British seaside thing of running in, screaming like wusses and running straight back out again.
The fourth series of True Blood sees your character Bill Compton become king of the vampires. What are the perks?
He gets access to the best blood in Louisiana. All the haemophiliacs step forward and offer themselves. As king, Bill also inherits a cellar full of quality blood, passed down the generations like vintage wine. I love that idea.
Episode two includes a flashback to the early 80s and Bill's a punk in Camden. Was it filmed on location there?
Sadly not, it was shot in north London-ish Pasadena. But it was fun, reverting to my English accent and playing a punk. It's what I would've been in 1982 had I been a little bit older. Our set decorator Billy is from London and used to play in a punk band. So in the pub scene, that's his band, playing a song Billy wrote. That was a cool day.
Fiona Shaw joined the cast as queen witch Marnie. How was working with her?
Amazing. Fiona had an absolute ball and someone of that calibre raises the bar. She's such a fantastic, professional presence to have on-set. And Anna, Moyer's co-star and now wife, knew Fiona because they'd worked together 16 years ago on Zeffirelli's Jane Eyre. (Laughs) There's very few people who Anna hasn't worked with actually, she's been around that long. [Paquin won an Oscar aged 11 for The Piano].
Do you feel like you're letting your home town down by being so pale on television?
(Laughs) Funnily enough, me and Alan Ball [True Blood's creator] have talked about putting in a scene where the vampires go to spray-tan booths, so they can blend in and look normal. I've also been nagging him to write a scene with a bunch of us sat around reading magazines in a dentist's waiting room. Read in entirety HERE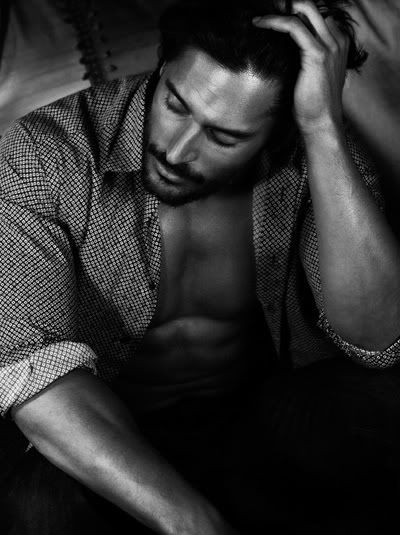 Joe Manganiello is joining Nelsan, Carrie,and Sam at Dragon Con this year.
John Sciulli/Getty Images North America)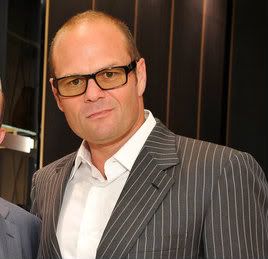 From Vulture, just an except-True Blood and SVU fans got their first look at Christopher Meloni as a well-dressed vampire earlier this week, so when Vulture caught up with him at the Joyful Heart Foundation's annual gala last night, we had to ask how life is going for the newest resident of Bon Temps. How has True Blood been different from his former stomping grounds?
"Well, we don't have as many werepanthers on SVU," he said. Meloni plays a 500-year-old vampire who's "a man with an agenda," Meloni told us. "I smack around [Alexander] Skaarsgard and [Bill] Moyer. I fuck someone else up, and I have a girlfriend, so that's fun." Meloni says True Blood on the whole has been an enjoyable change of pace, minus one thing: "It's been very freeing, except for the fact that I get off the show where I had to wear a coat and tie every day and they put me in a suit and tie every day."
This doesnt really look like an Argento to me but any Dracula is good to me, Rutger Hauer as Van Helsing.