Eric doesn't seem too concerned, compared to Bill's WTF is this face.
While those reading should beware spoilers, when last we left 'True Blood' at the end of season 4′s "And When I Die," a number of mysteries were still afoot. Who set loose Russell Edgington from his concrete tomb? Who's going to clean Tara's brains off the wall? And who sired Steve Newlin?
Screencrush
Don't forget Sunday on HBO-

Join the cast of "True Blood" and relive season 4 on Sunday, May 27th, 6:45 EST, it's a 15 minute special.
To celebrate the UK release of True Blood Season 4 on Blu-ray and DVD, this edition of HBO Sessions features a mighty quiz that will determine who the UK's biggest True Blood fans really are! (The host looks like Robert Knepper, T-Bag!)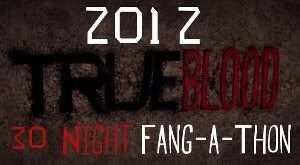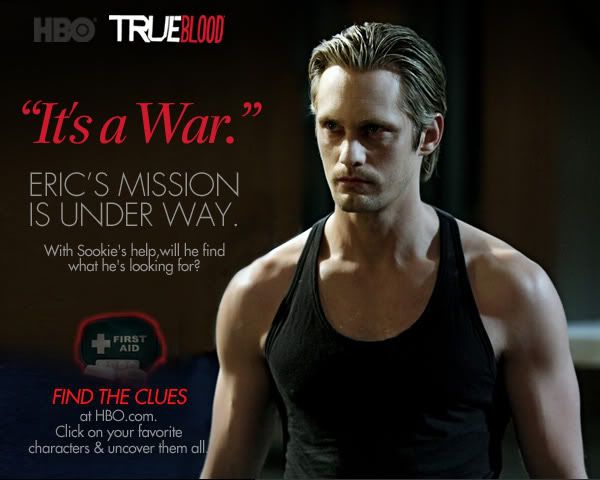 oldie but goodies.