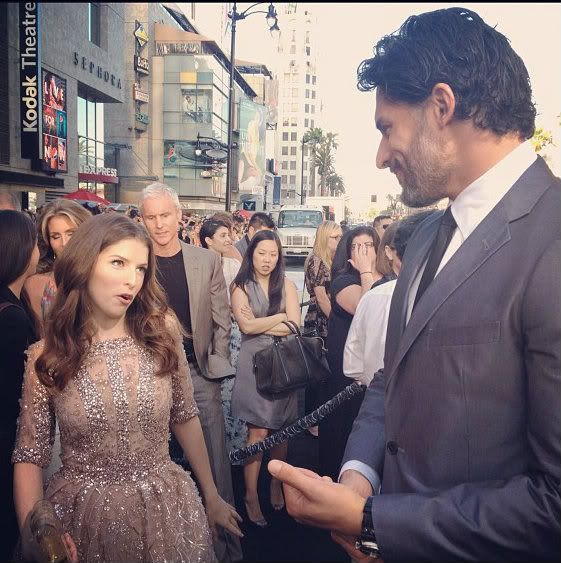 Last night was the premiere of Joe's movie WTEWYE, here he is with Anna Kendrick.
Actor Joe Manganiello attends the Los Angeles premiere of 'What To Expect When You're Expecting' at Grauman's Chinese Theatre on May 14, 2012 in Hollywood, California. Many more at
ZIMBIO,
Jason Merritt/Getty Images North America)
Yesterday I was on youtube and saw that Stephen's web series "Jan" was there in it's

entirety, posted by the filmakers. Doing this Fangathon for 30 days means I save some things to have for daily posts. I realize I don't have to because there is so much going on with this cast that news isn't difficult to find at all. I have so many things bookmarked just from the last 2 days alone so let's get it going.
Jan (Caitlin Gerard) assists renowned photographer Mel Karpova (Virginia Madsen) who is shooting movie star Gerald Noth (Stephen Moyer) and his girlfriend Andie (Jaime Murray). Jan makes one blunder after another until she's convinced her first day will be her last. You can see all parts here.
Janina Gavankar did a photoshoot for an upcoming Hydrogen Magazine and posted pics on Twitter and their Facebook
A new promo from Alexander's movie "What Maisie Knew" filmed in NY.
Carolyn Hennesy did an interview with Sidereel -
MTV's Hollywoodcrush talks to Scott Foley-
The former "Felicity" star opened up to us at the Fox Upfront on Monday, where he revealed what we always imagined to be true, namely, that "True Blood" might be the hottest set in TV history.
"I am going to be on 'True Blood.' It was really exciting," he told Hollywood Crush on the red carpet where he was promoting his other small-screen venture, "The Goodwin Games." "I had a great time shooting it. I spent the last nine months shooting this season and it was very secretive, very sexy, a lot of blood and fangs."
If you'll recall the closing episodes of season four, Scott plays war vet Patrick, who comes to town to meet up with old pal Terry. While he wouldn't share much else about what kind of trouble could be brewing with his character in Bon Temps, he did tease that he gets sexy with someone on the show and that we might even get to see the Full Foley.
"I'm not sure," he said when asked if he has any sexy moments with one of the town's sexy residents. "It's up to you when you watch it." So, will he get naked considering, like, every guy on the show gets naked? "There you go," he joked.
New Fairy cuz Claudette, Camilla Luddington, is tweeting about her gig, follow her HERE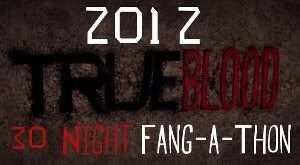 Janina at the Swatch Art Rules Night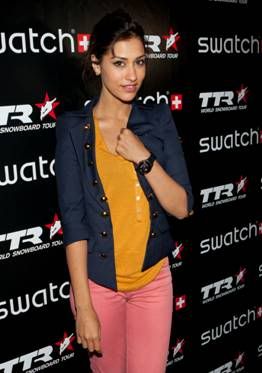 "Humans should be farmed like cattle" sounds more like Russell than Newlin and if you read Fevre Dream, Julian Damon says the same. Fevre Dream where the blood replacement is right out of GRRM's imagination, and borrowed by others.
Yeah, Ryan interviews!
From Italian Vogue
Just hope he isn't part of the redneck anti vamp crew
speaking of Jason/Ryan...
What's on Jason Stackhouse's Kitchen Counter? By Gianna Sobol
Some cheese puffs, a stack of mail, an empty bottle of beer and a very strange bunny.