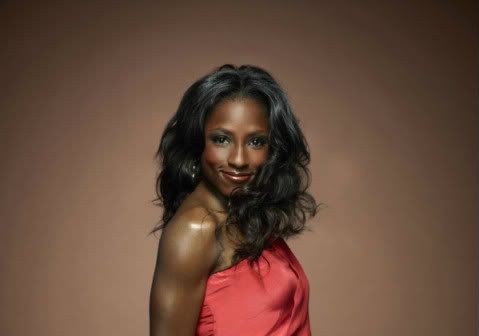 She looks fabulous. Sex, sex, sex, RAW!
As I re-watch promos I'm starting to think the scene when Lala is yelling at Sookie might be him channeling Tara, which would mean ghostie on board. This is what came to me last night as I was tossing and turning trying to sleep but the new promo definitely shows a vamp coming out of the grave. Maybe it's not the same one or it's from Pam's flashback story of her turning
New promo with more spoilery goodness, wow, see the hand coming out of the grave? Does it mean Tara was turned by that hand's owner or is she really dead? We'll see in 17 days!
All the screencaps you could ever want at Skarsgardfans, muito obrigado Barbara!
Bite her Pam, bite her!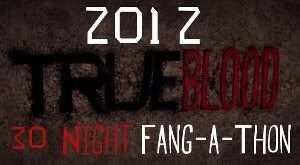 Don't forget updates added all day long!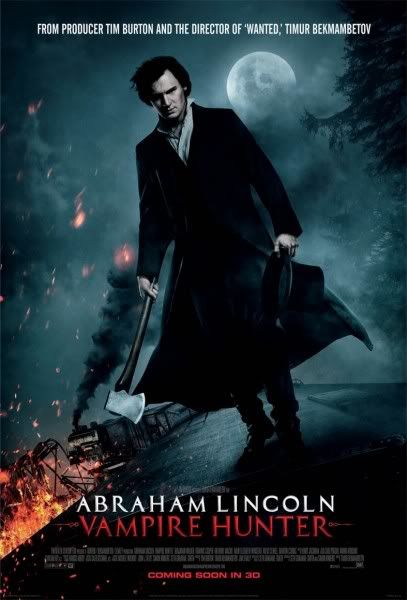 Can not wait! Fevre Dream but with Abe Lincoln.
5/24 update from Rhoswen7-
Another casting notice for episode #511:
TRUE BLOOD, Episode #511, "Finally"
Director: Lesli Linka Glatter
Writer: Angela Robinson
Location: L.A.
Start Date: Approx. 5/23/12
[MALE PRISONER] 20s to 40s, FULL FRONTAL NUDITY REQUIRED. He is a prisoner in a dire situation. CO-STAR
New poster on top, reminded me of this old one.
Ryan Kwanten is in the new US Weekly hot body issue via Celebritychatta.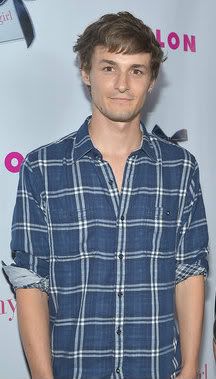 New Cast member and Fairy, Giles Matthey is interviewed on Wetpaint, more at their site-
Wetpaint Entertainment: How did you get involved with

True Blood?
Giles Matthey: I was about to fly back to New York ... I was wearing three T-shirts, one turtleneck, and a shirt over top of the turtleneck because my bags were so packed, I couldn't fit any of the stuff in. I was so sweaty and so hot, and all the other actors looked so good.
I did the audition in front of Alan Ball, and then I was on my way to the airport. I was in the security line and my agent gave me a call and said, "You can't get on the plane because you got the role and you're in wardrobe tomorrow and they're shooting the following day."
And that really changed my life. Because up until that point I had done a bunch of theater and a guest spot on The Good Wife and an indie film. To get a role that I got is a bit of a dream come true really.
What can you tell us about Claude?
He plays quite a prominent role in the books. But True Blood and the Charlene Harris novels they're very different and there's no secret to it. Claude is a fairy and he is related to Sookie's grandfather who was part fairy or even full fairy.
In the book, he was a really pretty bodybuilder/insane body male stripper and just uber hunk. They've gone slightly for a different Claude in picking me [laughs]. I don't have any muscle mass and I wouldn't say I'm a hunk of 2012 or anything.
Without giving too much away he kind of goes into Sookie being a fairy and what that means to her and what that means to the fairies in general. He has sisters as well, quite a few sisters.
It will be really interesting to see, because last season, the fairies were portrayed in such a way and it will be interesting to see how the audience views fairies in this up-and-coming season and on.
all of them are here on Facebook.
Love Russell's (with some sour cream)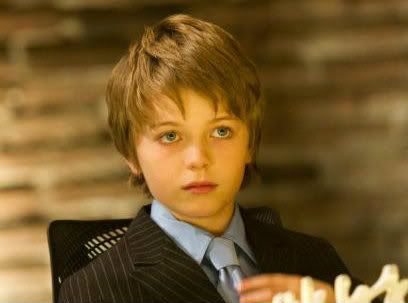 Nice interview with Jacob Hopkins, our youngest new vamp Alexander Drew. Go to the link for the whole interview give the girl some props-
You play a young vampire in True Blood, tell me about your character?
I play Alexander Drew. He is described as impetuous vamp who likes to taunt others. He is basically a trouble maker. He was turned at the age of nine. So I'm like an old man stuck in a little kid's body. But if you want to talk authority, I've got authority – I get to taunt the big guys – I'm that important!
New Inside True Blood Blog
Overheard in the Concept Meeting…
Director Scott Winant asking writer Alex Woo, "So she tries to zap him, but nothing comes out...?"