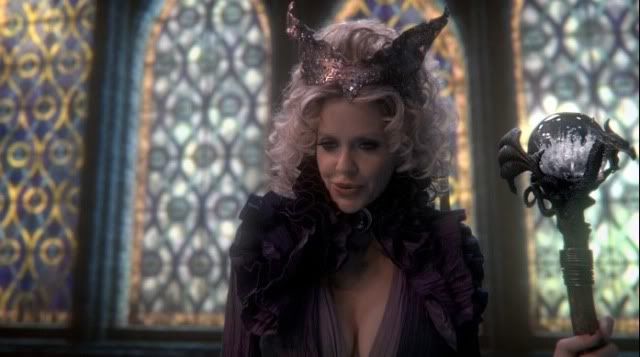 This is from last Sunday's finale of Once Upon a Time, Maleficent was trapped as a dragon in a basement by the queen.
More Manganiello from the premiere of WTEWYE-
From Eonline-Suzylem: I know the new season of True Blood has not started yet, but any word on what is coming up?
"They just released the new trailer, and there's some crazy stuff," Joe Manganiello
says. "The million-dollar question is always, 'Is Alcide going to hook up with Sookie?'" So, you know, is he? Joe would only give a big smile. Translation: Duh. And yes, Joe is totally down with Alcide becoming a dad if that's how the HBO hit decides to handle Anna Paquin'
s real-life pregnancy. "I will say that I'm the only character on the show that can get her pregnant, so if they have to with it, there's kind of only one way you can go!
Joe Manganiello plays a character who makes the dads in "What to Expect When You're Expecting" rather envious with his athletic physique, but it was no walk in the park to shoot the role for the well-toned actor. In the movie, Joe has a host of memorable – and mostly shirtless — scenes, but one of his movie moments involves pull-ups that were shot over and over again. "It was over 100 [degrees] during those days that I had to do all of the chin-ups," he told Access Hollywood's Shaun Robinson at the film's Los Angeles premiere on Monday night. "I had to do about 900 chin-ups a day, and it was about 100 degrees." He may have had to sweat it out, but there is one thing Joe did not have to do on the set. "I didn't have to change any diapers… but I'm sure somebody did," he laughed referring to the 31 babies used in the filming process.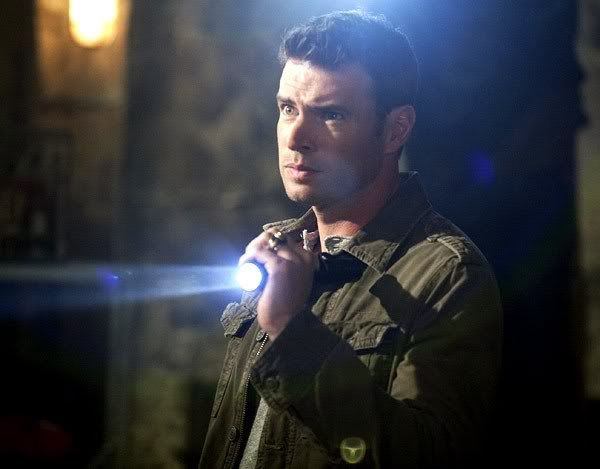 Scott Foley talks to Wetpaint, whole interview is at the link.
Wetpaint Entertainment: Let's talk True Blood. We know from the end of season four that you're an old army buddy of Terry's. But who are you exactly and what are you doing in town?
Scott Foley: I play Terry's commanding officer from Iraq. I can't give everything away, but I can tell you that something happened over there that made me search him out. I'm in town to let him know that we have to finish something we started over there. We have to complete the circle.
Does that mean the two of you will be heading back to Iraq?
No. We won't be.
So you'll be staying in Bon Temps?
Ah … all I can say is that we stay in the States.
You come onto the show as a human. Will you be staying that way?
I will. I will be a human. I'm not anything else. I'm not a supernatural character, although there IS a supernatural element to the storyline. It's really cool and it's really interesting.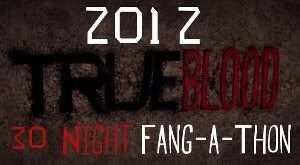 Fan Expo Canada and Rue Morgue's Festival of Fear are happy to announce the addition of Sam Trammell, Denis O'Hare and Nelsan Ellis to 2012!
Magic Mike has the cover of EW, Joe towers over most actors.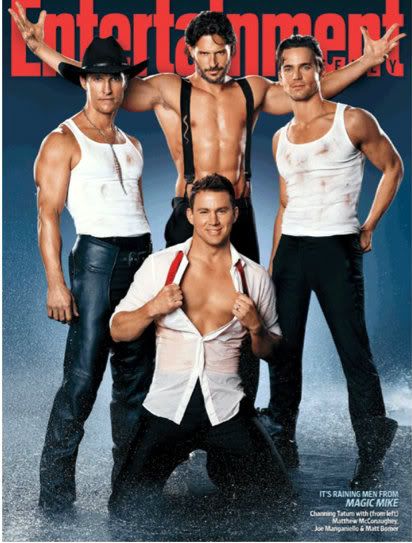 More photos HERE, I think this is Joe's mom Susan, so young looking and pretty.
TRUE BLOOD, Episode #511, "Finally" Director: Lesli Linka Glatter
Writer: Angela Robinson
Location: L.A.
Outside Dates: approx. 5/25/12
[GENERAL CAVENAUGH] A tough as nails general along the lines of Norman Schwarzkopf. Guest star.