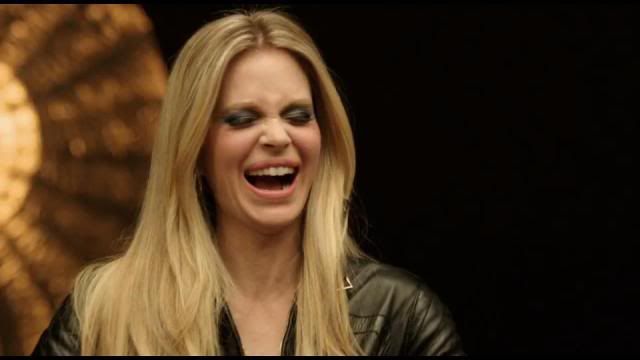 A happy Pam isn't one we've seen for awhile so I'm liking this photo from HBO, a lot.
From Eonline today- True Blood
First Look: Who Dug Up the Vampire King?
"You know what? You're the angel of death."
Another day, another body to bury. Lafayette (Nelsan Ellis) sets the mood for the new season of True Blood with a stern lecture to his best friend Sookie, claiming that bodies pile up wherever she goes. Harsh, but true. And since Russell Edgington (Denis O'Hare) is back and pissed off, we can expect a much higer body count this time around…
The big question is: Who dug up the former King of Mississippi? Lots of suspects to consider, and Eric doesn't trust any of them. And Russell is clearly out for revenge, because as Roman says: "Suffering does not cure the appetite for power." And Russell wants to gorge on human blood, oh that kidder.
If you watch Grimm, and you should, next season you'll see our own cracra Franklin, James Frain, as the Captain's (Sasha Roiz) bro. Source
From TV Guide's MegaBuzz
I can't wait for True Blood to come back. Is Tara dead? Please say yes. I am so over her. — Denny
NATALIE:
We literally can't answer this question, lest Alan Ball has us all staked. But we can tell you that the title of the season premiere is "Turn! Turn! Turn!" which is a song of Biblical extraction about profound change, like, say, dying, becoming a vampire or declaring your true sexuality. All three of these things will happen during this hour, but the question is: To whom? (Answer: Not all to the same person.)
More "Jan Behind the Scenes", it's a 15 part webseries on youtube with Stephen Moyer in several of the episodes.
The behind the scenes of The Once Upon A Time episode when Kristin first appeared as Maleficent.
Kristin at Comicpalooza, they weren't too prepared for her-Geek Girl Soup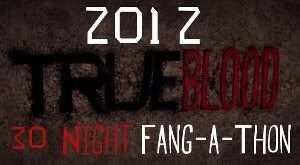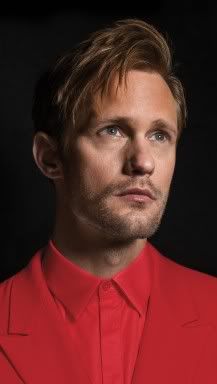 Bullett Magazine's interview with Askars (we posted a video of the photos a week or so ago) is now up in full on their site. It's in full (4 pages) at the link.
"Eric runs into someone very special," says Skarsgård, referring to the new character, Nora (played by British actor Lucy Griffiths), Eric's sister and a member of the Vampire Authority, a council of powerful bloodsuckers who control institutionalized vampire-dom across the globe. "There aren't a lot of human people who Eric really cares about—he's only loyal to a few," Skarsgård says. "We saw his passion with his maker Godric, with Pam, and with Sookie. Nora is definitely just as important; she's played a significant part in his life. She still does."
Joe Manganiello in Men's Health via Ted C (lol)-
Would a Joe Manganiello
with flabby abs be as sweet?!
"I got to L.A. in 2000, when we were coming off the '90s," Joe reveals to the fitness magazine. "Women looked like men and the men all looked like women. I was constantly being told, 'You're too healthy.' So there were four years where I essentially didn't work as an actor."
It almost sounds too crazy to be true, huh?!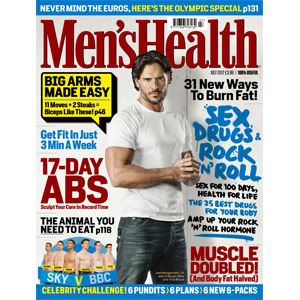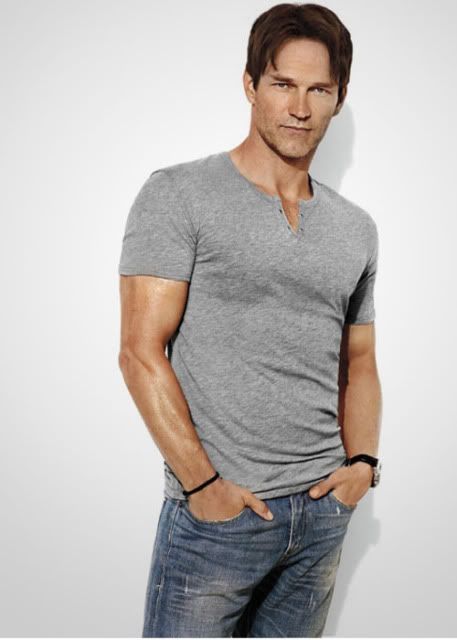 Men's Health has their Best Summer Bodies issue out-
Actor Stephen Moyer may star on True Blood as vampire Bill Compton, but he shares one thing in common with the average mortal. "I find that I don't [work out] if I don't have someone making me," he recently told us. As season five of the hit HBO series gets underway, the 42-year-old actor plans to spend much of his time on screen with his shirt off (although perhaps not as much as co-star Ryan Kwanten). The thought of baring so much skin to millions of viewers was incentive enough to turn up the heat on his typical training gumbo: Push workouts, pull workouts, a little circuit training, some plyometrics and functional work, and a dash of sport-specific training. But his motivation extends beyond mere vanity. "I don't want my kids to look back on the show in 20 years time and go 'who's that slobby git'," says Moyer. photo by James White.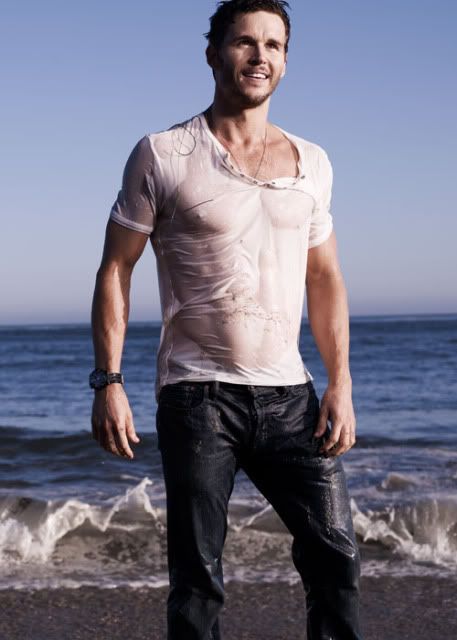 Though his character may lack superpowers, Ryan Kwanten easily boasts the most otherworldly physique of all the cast members on HBO's
True Blood
. The 35-year-old actor didn't sculpt his body working out on machines in an air-conditioned room, either. Kwanten is a competitive triathlete—he was a professional at one time—and prefers taking his workouts to the trails rather than running on Los Angeles' 7,000 miles of blacktop. "It takes the tedium out of running," he says. "No two steps are the same." And instead of aiming for distance or heart-rate goals, he opts for routes with distinct midpoints. "Whether it's a high peak or the end of a beach, it's great to have something you can touch that lets you know you're halfway there. You don't find that on a treadmill." photo by Nino Munez
Men's Health