HBO's
True Blood
has a premiere screening of the 5th season in Hollywood tonight! Cast (
Anna Paquin, Stephen Moyer, Sam Trammell, Alexander Skarsgård, etc.
) and crew will be walking the red carpet tonight at the
ArcLight Hollywood
! Arrivals are expected to start sometime between 5:00 p.m. and 6:30 p.m. I'd highly recommend arriving earlier if you want a good spot to see the stars as they enter.
The premiere is at the
ArcLight Hollywood
located at 6360 West Sunset Boulevard and directions can be found
here
. For any additional information, please call the
ArcLight Hollywood
at (323) 464-1478.Source
From Eonline today-
Terri: I need True Blood scoop now!
You are being quite the Demanding Darcy, even though your name is not Darcy. You know what we mean. What if we told you we were talking to the whole cast of
True Blood
tonight and we are in desperate need of questions to ask them? It's true, so head on down to the comments and help us out, eh?
From Chelsea Lauren of Getty and Wire Image, new werewolf below
Kelly Overton
Lauren's before
Lauren's AFTER, much better
Giles Mathey, looks like Jacob next to him
Janina
Tara Buck GIIIIIIIINNNNNNGGGGGEEEERRRRRR!
Nelsan looking all hot!
Big Jim Parrack with the beautiful Ciara
Carrie must have extensions and darkened her hair, she looks so different than just a month ago, from TV Guide's William Keck
Sam Trammell and Missy
Tall guy who wandered into the premiere, they let him stay.
from Televisionary
mon ROI!!!!!!!
Lovely as always, Kristin Bauer from @LuvsMeSumEdward
From Marcus Demps, he takes a good photo.
Carolyn brought the girls too! From Jim Halterman
Rutina doing it up all sophisticated!
Stephen Moyer from @TuttleMode
thank you skarsgardnews.com!
inside the theatre from Josh Kaplan
EW just posted this, more on their site
EW has learned exclusively that Academy Award nominee and Emmy winner Alfre Woodard will return as Ruby Jean Reynolds, the schizophrenic mother of Lafayette (Nelsan Ellis) last seen in season 3. Ruby Jean was a patient in a local mental hospital and under the care of Jesus (Kevin Alejandro), who later went on to have a tragic romance with Lafayette.
GQ has a video interview up with DAW at the link-
True Blood-lust shows no sign of abating: no sooner does the fourth series come out on DVD and Blu-ray than trailers for the fifth get the rabid fanbase slavering. The vampiric HBO TV series' apparently deathless appeal is thanks in no small part to the likes of redhead Deborah Ann Woll, who GQ.com meets in daylight at London's Soho Hotel. Turns out she's even more attractive in real life than her grumpy character Jessica Hamby. (In case you're wondering, Woll has a boyfriend who she met on match.com.) "We think of vampires as being very stoic and brooding," says Woll of Jessica's appeal to her. "I like that Jess doesn't know what she's doing and is fumbling her way through. I would like her to find more of those qualities as she goes on. But right now it's fun to be a hormonal teenage vampire." Here Woll talks about fan mix tapes, being screamed at in Chipotle and her "perfect feet".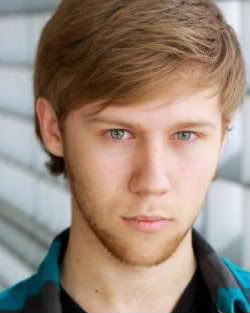 From Washington Square News, whole interview is at the link-
Despite appearing on a show about vampires, werewolves, witches, ghosts and people who magically turn into dogs, Aaron Christian Howles is a shockingly down-to-earth young Hollywood actor. "It's pretty crazy," Howles said. "It doesn't even feel real. It kind of feels like I'm in a dream. But I definitely feel very honored, because I got to audition for [series creator] Alan Ball. I had the audition, and I was just like, 'Oh my god, this isn't real.'"
Although Howles normally dresses in character when going in for auditions, for "True Blood" he decided to dress as himself–converse shoes, jeans and a sweater vest–but at the audition, found that "everyone else was wearing a wife-beater." And yet, Howles' ability to stand out from the rest of the crowd is what he believes helped land him the role, both in style and performance. "I remember I could hear other people auditioning through the wall, and I thought 'Well, I want to do something different,'" Howles recalled. "So I just went in and I deadpanned the entire scene, and apparently that's what they were looking for."
Though he may have been perfect for the role, Howles himself couldn't be more different from his character. Howles plays Rocky Cleary, the son of Wiccan waitress Holly Cleary (played by Lauren Bowles). Rocky is a "macho guy," a "redneck scary dude," who likes to hunt and kill animals, and Howles was in fact shocked and repulsed by a scene where he had to drive a pick-up truck with an actual dead deer in the back.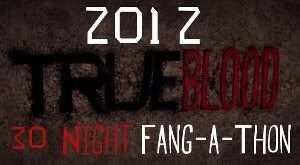 11 more days!
From Ausiello's twitter, lucky columnists have the first 4 episodes to preview-

And the answer to why Ask Ausiello is taking the week off is... D) Because this just arrived in the mail.

pic.twitter.com/zreiP1yj
Dane Smith tweeted this (on a NYC Bus) @bkdane
TV Guide Scans @ Skarsgardfans.
How is this new today when it was out on 5/24, we even posted about it HERE? Some recycling is better than others. C'mon marketing people get into MadMen mode.
Reminder from Sam Trammell-
I'll be at Wizard World in Philadelphia this weekend. Look forward to seeing you there!
Norman Reedus is there too.