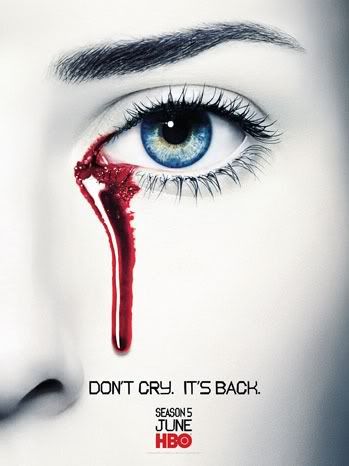 Don't jump the gun, it isn't back yet so be strong Trubies and soldier on with our support group. This poster is ok, but some fan posters are better, just saying.
Denis OHare talks about AHS, no TB bites but still it's the KING!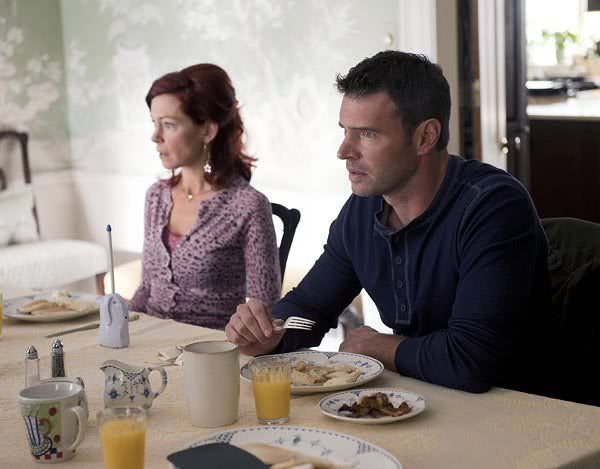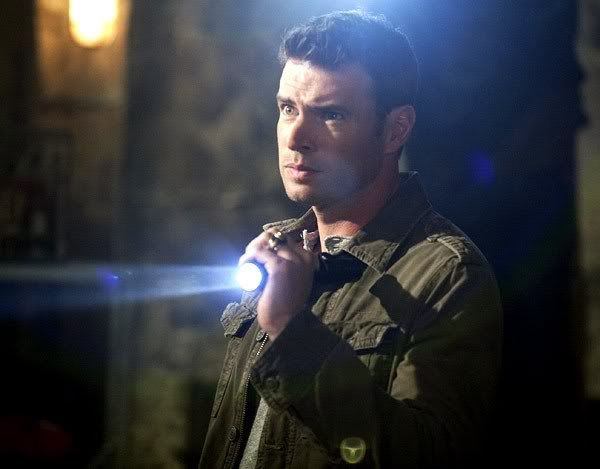 Scott Foley dished to Ausiello! 5/3-
Scott Foley completely naked and having mad passionate sex — those are two things you won't be witnessing during True Blood's upcoming fifth season.
"It's so disappointing because I went on a diet, I got into great shape, I lost weight… and nothing," the Felicity/Unit/Grey's vet mock-rages about his role of Patrick, Terry's (Todd Lowe) former commander officer in Iraq who turned up without warning in the Season 4 finale. "Todd and I are the only ones who don't 'nude up' on the show!"
Part of the reason for that, Foley points out, is because Patrick is one of the few True Blood characters that is 100 percent (gulp) human. "People ask me, 'Oh my God, you're on True Blood — what are you?!" And I have to keep saying, "Umm… nothing! I'm just a guy!'" he recounts with a laugh. "I'm not a vampire, I'm not a werewolf, I'm not a werepanther, I'm not a fairy, I'm not a shapeshifter. I'm just a guy coming into town trying to finish something he started back in Iraq."
Speaking of which, what exactly is the nature of his unfinished business with Terry? "Something happened between the two of them in Iraq that needs to be dealt with," Foley teases. "I can't say what it is. It has nothing to do with vampires or werelwolves. But there is a mission that they need to complete."
All my previous specs on Patrick and shifters in Iraq are off the board after this interview.
More pics from Colombia at the Battleship premiere. Starmedia
More Battleship interviews-
True Blood News, the Nest, grabbed some caps from a HBO promo of Bill and Eric-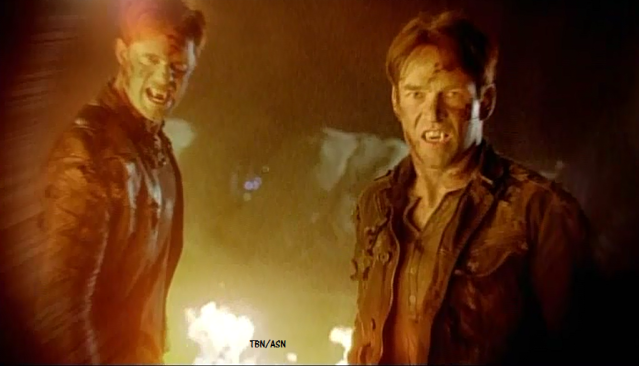 Ryan interviewed at the WHCD-
Joe is on the cover of Essential Home Mag, a wee bit photoshopped. Source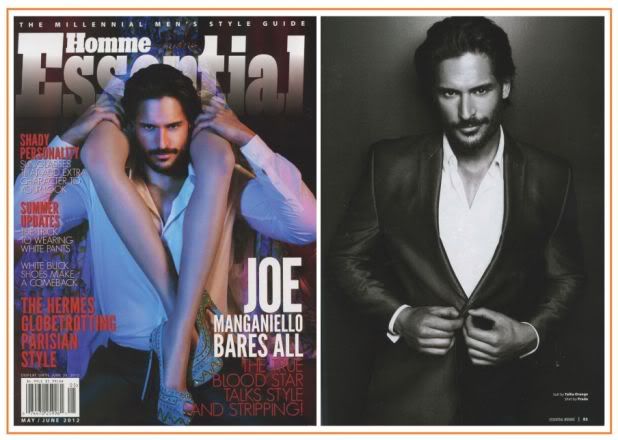 Guest DJ'ing at KCRW with Liza Richardson (She used to be Henry Rollins GF).
UPDATE for Casting E9 5/2- From Rhoswen7 our fave fairy-
TRUE BLOOD, Episode #509, "Everybody Wants to Rule the World" (Role Of Faerie)
Director: Dan Attias
Writer: Raelle Tucker
Location: L.A.
Start Date: Approx. 5/10/2012
PLEASE NOTE THE FOLLOWING ADDITIONAL ROLE:
[FAERIE] Female Caucasian, early to late 20s. She is radiantly beautiful and British. POSSIBLE RECURRING
Meredith of io9 has a rundown of each promo so far and some articles discussed (you trubies have read them here). Her writing just gets better and better, here's the beginning and I think she might like Chris Meloni, not sure.-
To awaken your inner fangbanger, HBO has been slowly releasing a collection of extended clips from the fifth season of True Blood. We've rounded them up, along with a healthy dose of images and leaked items, to create a massive spoilery guide to the new season. One thing stands out right away, there are a crap-load of big bads this year — let's hope they all have sex with each other!
CHRIS MELONI! CHRIS MELONI! DEAR GOD, IT'S CHRIS MELONI!
Vampire named Roman and a member of"The Authority". And thank goodness for that, we are sick and tired of everyone simply name checking "The Authority" on this show, it's high time they got their asses out from behind the cameras and onto the screen. And there's no better actor on the face of the planet than Meloni to represent the oldest of all vampires everywhere. Do you think he'll have an accent? Oh my God the possibilities.
Read it all at io9.com
Another video from WIGS (lol) of Stephen in Jan, here I thought the other one from earlier in the week was a big scoop-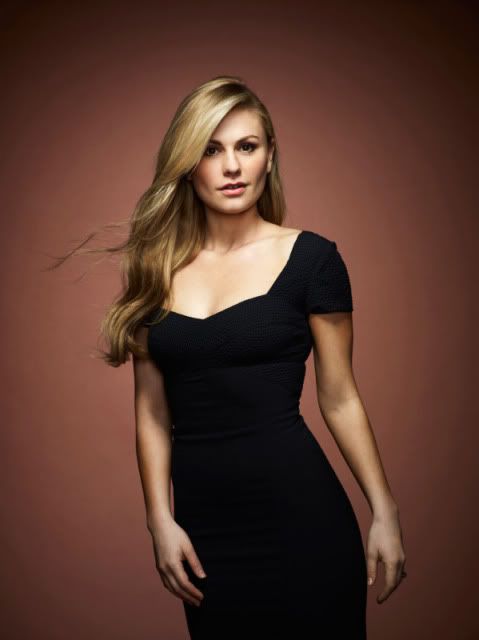 "I'm sure for some people saying they're bisexual feels less scary than making a statement that they're gay. For me, it's not really an issue because I'm someone who believes being bisexual is actually a thing. It's not made up. It's not a lack of decision. It's not being greedy or numerous other ignorant things I've heard at this point. For a bisexual, it's not about gender. That's not the deciding factor for who they're attracted to." –
True Blood
star and
Zooey
magazine's May cover girl
Anna Paquin
on the actuality of bisexuality, especially hers.