The first werewolf movie ever, made 6 years before Lon Chaney Jr.'s Larry Talbot made his debut, was
Werewolf of London
. It had nothing to do with roaming the moors, the woods, or the Pacific northwest, but instead had Wilfred Glendon getting bit in Tibet. I would think he'd turn into a Yeti myself but that's just my Harry and the Hendersons infatuation talking. I haven't seen it since I was a child but always thought it was more Jack the Ripper than Werewolf.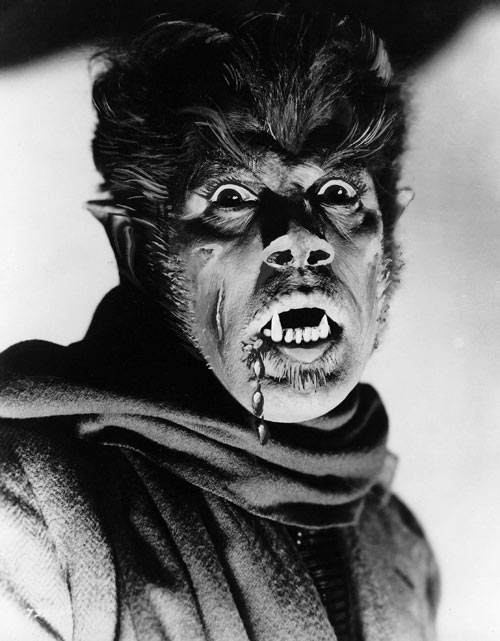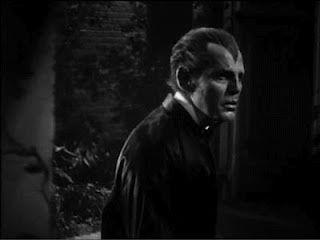 The great
Jack Pierce
designed the makeup for this movie as well as the more famous Wolfman, the star Henry Hull refused to wear it, he thought it hid his features too well. This was why it was more like Jekyl and Hyde/Jack the Ripper to me. The photo is the original make-up intended and you can see it was used to perfection in the later Lon Chaney Jr. movie.
Latex and Lubricants
By Gianna Sobol

,

latest Inside True Blood Blog
We like to keep the crew busy and entertained when they're working through the night. Set Costumer Sarah Basta's job for this scene? Lubricating Pam's latex costume. Just another day at the office...
Askars at the DeLeon Tequila party held at the Boom Boom Room on Thursday (February 9) in New York City.The 35-year-old actor attended the event as part of New York Fashion Week

.
Hold the phone, everyone just lost their shit. It's

Alexander Skarsgard.

Let's see if we can peel him away from the lunch line of twiggy models, shall we?
So Alex, we'd like to ask you one question, would that be alright?"
"Of course my friend, anything!" he beams.
"How did Alexander Skarsgaard get here?"
"Oh man, I really like this question! It would be so easy for me to say "The elevator""
"But look, I see that this is one of those really open ended questions, and I like that! So many things brought me here, but first it began with my mother and my father. I owe them everything. Oh, also I really like The Kills!"
We continued our chat on The Kills briefly till the nicest vampire we've ever met announced he had to pee, so we took the talk to the famed urinals of The Standard.
"So tell me this my friend from
The Observer
, how did you get here?" as we both unzip our jeans.
For the next few minutes Mr. Skarsgaard did the interviewing, and concluded (completely mistakenly) that we too would be able to be as lucky with the ladies as he is. We informed him, that while we were flattered, the two of us were definitely a few standard deviations apart…
It crossed our minds as we zipped our flies and washed our hands that if there was ever a guy you'd want as a life coach, this is that guy.
Oh that's right, The Kills are playing.
Details:
Do you have any memorable stories from the set?
Janina Gavankar:
You mean, besides the fact that there are a lot of men who are naked all the time and I
love
it? [
Laughs
] Let me tell you, it's really hard to go to work every day.
Sounds like True Blood, I watched but I don't remember much nudity, damn!
Linda Purl posted on her Facebook page, must mean she is in scenes with the Sheriff inquiring about Debbie's disappearance.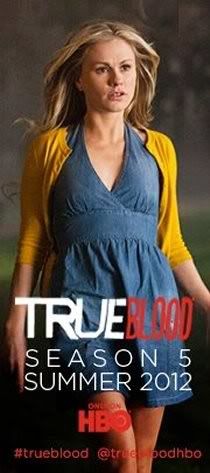 Anna is signed for a new movie:Source (the novel sounds like one I need to read)
EXCLUSIVE: Cargo Entertainment has taken on Black Wings Has My Angel, set to star Anna Paquin, Tom Hiddleston and Elijah Wood.
From Moviefone-
At least someone out there is going for some lesser-known lit instead of helming the umpteenth adaptation or a remake of a musical, which was a movie, and will be a new movie again. Elijah Wood
, along with Indalo Productions, is planning to make the move to production
and produce a feature adaptation of Black Wings Has My Angel
, Elliott Chaze's noir novel from 1953 -- which was out of print for 50 years. The classic is about an anti-hero ex-con who picks up a call girl at a Mississippi motel and then stages a daring armed robbery with her in Colorado.
Skarsgardfans has pics of Joe at the Clare's Place Foundation Charity event, donate HERE.
Ryan talks awkward first dates with cast of "New Girl".