I have been out of sorts the last few days so I'm doing the half assed blogging style, mea culpa
Trubies. Out Magazine has Joe on the cover and under the cover too. The whole article is longish, so go to the link to read it.
Photography by Matthew Brooks
"It was brown, now it's gray. i don't know what the hell happened. it seems to me, people like it. Nobody's complained."
The actor Joe Manganiello is musing on his beard, the ever-present scruff that contrasts the 35-year-old's youthful vigor. Like Tom Selleck's
Magnum, P.I.
mustache was to the '80s, Manganiello's salt-and-pepper beard (heavy on the salt) is becoming the lusty facial hair of this era.
It is mid-morning and Manganiello is sipping an Americano at an outdoor table. The café is a few blocks from his house in the tony Westwood neighborhood of Los Angeles. His eyes are shielded by black Persol sunglasses. Strands of thick dark hair hang down in front of the lenses and touch his regal nose. He's wearing a gray T-shirt and jeans. The flashiest part of his outfit are his black and yellow old-school Nike Dunks. Leaning back in a chair, he looks as nondescript as a six-foot-five man can. He is famously fit, but doesn't stand out as a muscle-bound behemoth.
True Blood
was Manganiello's big break, but after his first season, he was broke. He spent all of his earnings on a personal trainer (the same one who whipped Hugh Jackman into Wolverine shape) to transform him into an athletic dynamo.
"I like working hard," he says. "It's my letter of gratitude to Alan Ball for giving me this opportunity. Vampires are animated corpses. They can get away with not looking like they go to a gym. I'm a wild animal -- that's how I should look."
Out also has an article on Denis O'Hare and his hubs, Hugo Redwood, read the short piece in it's entirety here, Thicker Than Blood .
"We got married because we wanted to do it quickly for fear that they would take it away again, like they did in California.
Getting married was a political act because so many people fought so hard for it. Also, every time I say the word "husband" and somebody flinches, I am helping to teach society this is the way it will be. This is the way it is".
From Denis' blog-
Carrie gives some beauty secrets to "I Am Fabulicious", all at the link!
How does it feel to be part of such a huge phenomenon that is True Blood?
I feel extremely fortunate
It is a wonderful show to be a part of. I did seven pilots before True Blood, and only one of them made it to air, and that one was short lived.
Who is your favourite character in True Blood?
I'm obviously partial to Arlene, but I'm also a big fan of Jason, especially the way Ryan Kwanten plays him. I think Ryan is one of our strongest players. I don't think the world really realizes just how good he is or how difficult his r
ole is because he makes it look so playful and effortless.
I have a great respect for him, and I never tire of watching him work. Because I'm from Georgia, I'm usually a little sceptical about Aussies and Brits playing American southerners, but Ryan nails it every time.
Wetpaint has questions about "The Authority", don't we all?
Hollywood TV stalking Sam Trammell and Missy while they shop.
Actor Sam Trammell attends the Vanity Fair and Juicy Couture "Vanities" 20th Anniversay at Siren Studios on February 20, 2012 in Hollywood, California. As usual I use Zimbio as the source
Photo by Frederick M. Brown/Getty Images North America)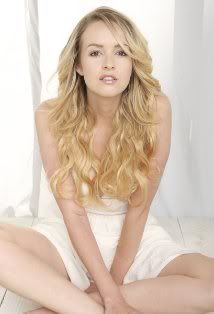 Melanie Camp will be in Episode 3 of the new season as Dorothy. IMDB
–
Whatever I Am, You Made Me
(2012) … Dorothy
In case there was any doubt Dark Shadows is a dark comedy. Read more.
New Inside True Blood Blog
Entry by Michael McMillian (STEVE NEWLIN)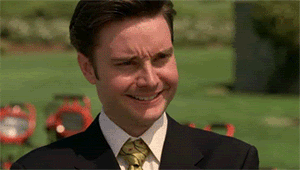 TRUE BLOOD DICTIONARY
the Newlin
| n(y)o͞o-lin
proper noun
The name of Steve Newlin's hairdo. Sometimes referred to as "the Newlin Wave," especially when exceptionally large :

the tide is high on the Newlin Wave today.
Alison Brie of "Community" must be a Trubie.
Carrie Preston's new film Trailer and website, Sironia.(other TB cast is in it too).
SIRONIA (official trailer)
from
brandon dickerson
on
Vimeo
.
Thanks to everyone that is following this blog, I really appreciate it, and to the readers who come here from all over the world. Добро пожаловать!
From Denis' Twitter-