When backpacking around Europe remember 2 things when you are in the UK, stay out of bars with Pentacles and stay away from the moors at night. Especially if it's a full moon.
Miss you Warren and the old Capitol Theatre.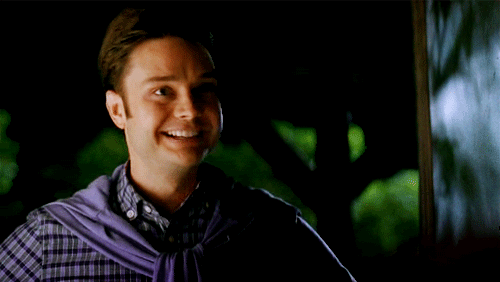 The Nest
turned me on to an interview with Mike McMillian, our newly fanged Steve Newlin. You can listen to it at the
god hates fangs podcast blog
and read more at the
link
.
Naturally he was tight-lipped about exactly what we can expect in season five, but he did give this intriguing insight:
"It's gonna be really, really good. The whole season so far has been great. It's very vampire centred. I think season five is gonna start paying off the promises of the first four seasons. It's like, ok, now you know the way the world works, we've introduced these separate plotlines, these separate characters, and it's really starting to come together this season in a big, big way."
New Inside True Blood Blog-
go-to shift
| gō-to͞o SHift |noun
The

default

animal into which a shifter turns, usually an animal the shifter feels most comfortable with. There's no rhyme or reason to this; similar to being right handed, it's a preference expressed subconsciously. Sam explains to Sookie that his go-to shift of a dog is because

"people like dogs, and most other animals will leave you alone.
"Entry by Benjamin Hayes, writer's assistant.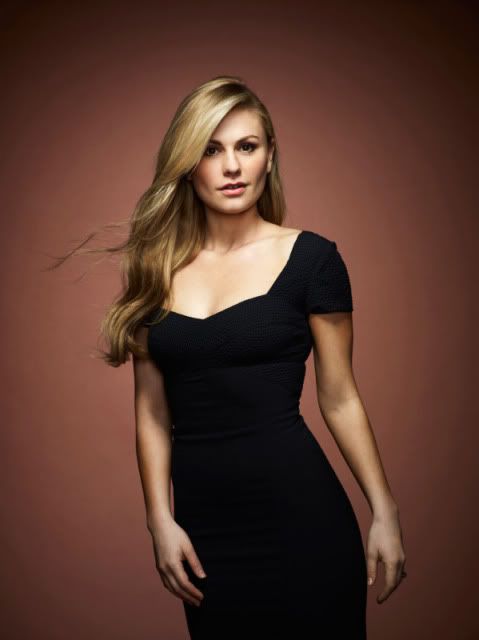 Season 4 is showing now in the UK and we're getting some news from the recent cast interviews, like this one from the Daily Record, (in full at the link).
Sookie and Bill have had an on-off relationship and in the new series she will grow closer to another vampire, Eric, played by Alexander Skarsgard.
But Anna, 29, who is step mum to Stephen's two children Billy, 11 and Lilac, nine, from two previous relationships, insisted there is no jealousy.
She said: "It would be too hard to imagine how I would feel if I walked in on him and he was with someone else for real.

"But in reality it's not something that I actually feel, because it's not real. It's just the show."
They met and fell in love on True Blood, which has been going since 2008.

Anna and Stephen's characters had been together, but during the last series that relationship fractured and now they are spending more time getting to know other people.
Anna isn't as happy with that side of it.

She said: "I really like spending as much time with him as possible.
"While the show isn't our whole life, we have a life outside of the show, I certainly love getting to see my husband as opposed to being stuck in some random country in the middle of nowhere and not seeing him for five months."