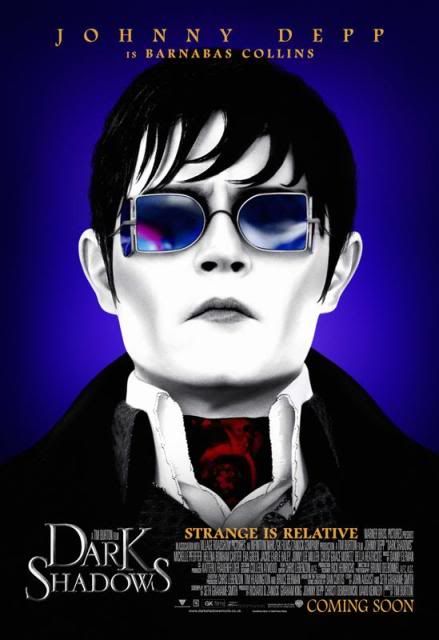 I'm starting to think I might have a slight obsession with the Dark Shadows remake. A spell perhaps or just too scattered lately to select an old horror movie to start our hiatus support group off with? Hopefully, my mojo will be back soon.
True Blood star Joe Manganiello talked about the "big expansion of my character" in store for the upcoming season of the vampy HBO hit at Duracell's "Rely on Copper to Go for the Gold" launch event Wednesday night in NYC. "We're going to go further than my character went in the books, whatever that means, action-wise, romantically -- so there's a lot of fun stuff," he revealed, adding with a fist pump, "Go Team USA!" ET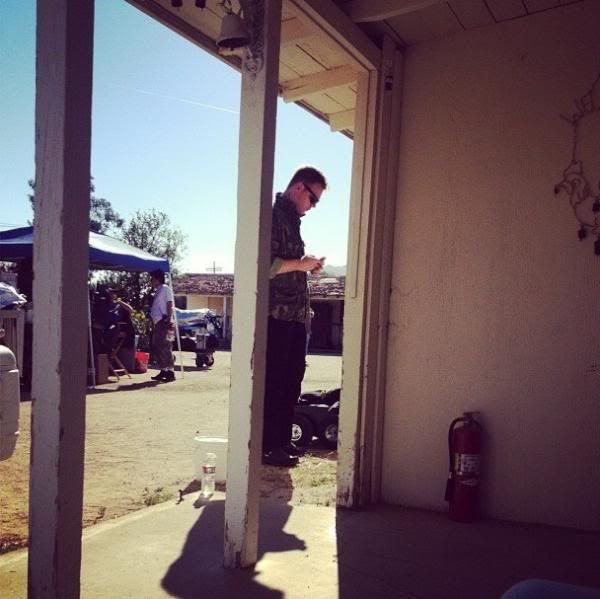 B-Sleuth over at Skarsgardfans.com had a chance to go to see some location filming and has piccies.
Wetpaint has been doing polls all hiatus, here's one more, who should be killed off.
Marshal Allman's (my beloved Tommy) appearance on Justified this week, continues next week.
From THR's Robert Kirkman interview-There were some rumors late last year that True Blood's Rutina Wesley (Tara) could play Michonne. Was she ever in contention for the role? How many actresses were you looking at?
It was a lot of actresses. The
True Blood
actress, I don't know that she was even available; I think she's still on
True Blood
. I don't know where that rumor came from, but to my knowledge, she was never involved.
Executive Producer Gregg Fangberg
By Gianna Sobol
Executive producer Gregg Fienberg graces the walls of Fangtasia in this vampire portrait. It was made as a wrap gift to Gregg from the True Blood Art Department at the end of Season Two. This way he's always watching over the crew, making sure nobody slacks off. And according to Suzuki Ingerslev, Gregg isn't the only crew member to grace the walls of Fangtasia...
From The New York Post's Page Six
"True Blood" hunk
J
oe Manganiello
insists he's a simple guy who loves to work out, watch sports and eat steak. Dining on a porterhouse and onion rings with friends at Benjamin Steakhouse on Thursday night, he confided that despite the attention he gets from the hit show, no one knows how to pronounce his last name. Then he gave the group, including author and journalist
Anthony Bozza
, a friendly lesson in pronunciation, sounding it out, "Mang-aniello."