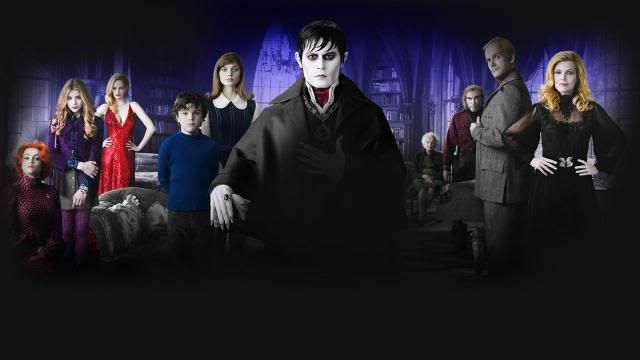 I would love a totally out of touch just awakened vamp like Barnabas on True Blood. This Dark Shadows bring the lulz, if only Grayson Carter was still alive to play Julia Hoffman. She was unintentionally funny in the original series. Can't wait to see this film.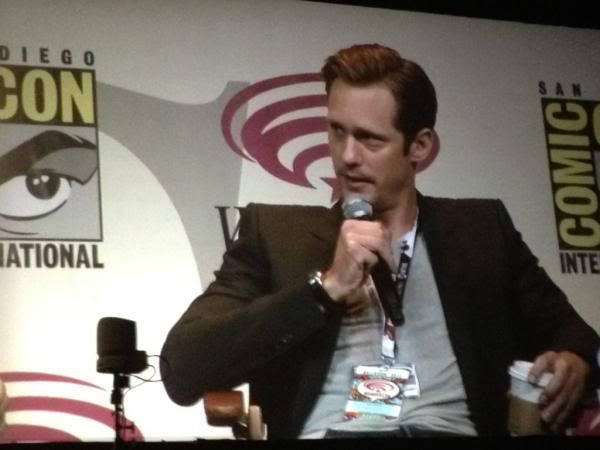 Thank you to @ChristinaCooper for the Askars pic from Wondercon, here's her site.
Daniel Fienberg is liveblogging the Battleship panel from Wondercon,
here's some of it, all at link:
Director Peter

Berg says that he likes to work with smart actors. He admits that Brooklyn Decker and Alexander Skarsgård may be good-looking, but "they're actually really smart, complicated actors." Berg says that Brooklyn has overcome a lot based on her "physical situation." Berg says that Decker came in five times and improvised and cried.
Skarsgard describes the experience of working on a movie of this scale as "kinda scary." He recalls a scene in which Berg proposed that he would shoot him in the face with an air cannon. "That's how much I trust this man," Vampire Eric says. "I got to shoot guns, so I was a very happy camper," Decker adds.

More pics HERE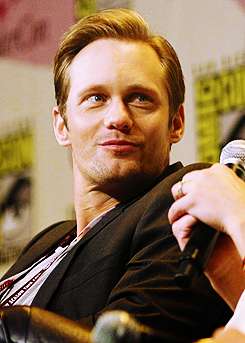 From Rhoswen7-
So, anyone else here a fan of Gotye? He's a bit of a cross between Peter Gabriel, Sting, and ummm... someone else. Anyway, why is this relevant, you may ask? Because a song/video of his, "Somebody That I Used to Know," is kind of everywhere right now and that also happens to be... the title of episode #508 (So I really, really,
really
hope it's his song in the episode!). Oh yeah, and Stephen Moyer's the director:
TRUE BLOOD, Episode #508, "Somebody That I Used to Know"
Director: Stephen Moyer
Writer: Mark Hudis
Location: L.A.
Start Date: approx. 4/2/12
[REGGIE] Male, mid 20s to early 30s. Caucasian. A good looking redneck, a member of a trashy, low-rent anti-vampire hate group. Co-star
[SARAH COMPTON-HARRIS] Female Caucasian 70s - 80s. Seen in a flashback to 1931, the elderly, very frail Sarah has been ravaged by cancer and is close to death. One day guest star.
Bill's daughter?? read spec Trueblood.net
[RYDER] This large guy is a wolf who addresses the Shreveport pack as they face a change in leadership. Guest star
[LADY PACKMEMBER] This female member of the wolf pack makes a wry suggestion at a meeting. Co-star
[SEAN] College age, lean and tall like a long-distance runner, Sean is a University track star who's put in the terrifying position of having to out-run a wolf pack. Co-star
[FEMALE] 20s Caucasian, she begs for her life as she is fed on by a vampire. Co-star
[SAM] Double to Sam Trammell. 5'9 1/2" - 5'10" 155 - 160 lbs. 38 chest. Actor must look just like Sam Trammell.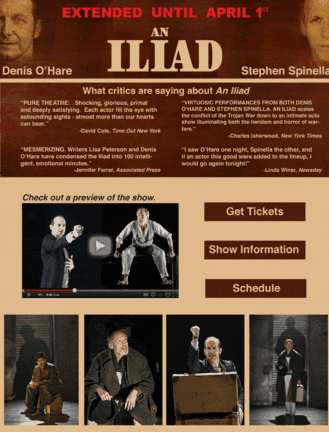 TRUE BLOOD DICTIONARY-
vamp speed
| vamp spēd |
noun, slang phrase
(

vamp

abbreviation for

vampire

)
The rate at which vampires are able to move or operate, speed determined by age: Eric VAMP SPEEDS out of Bill's office and up the stairs.
Derivatives:
vamp speed
vamped
vamps off
at vamp speed
Entry by Jon Massey, Visual Effects Supervisor, Zoic Studios
Are those chains Silver?
Washboard Helen being played by Erin Alexis IMDB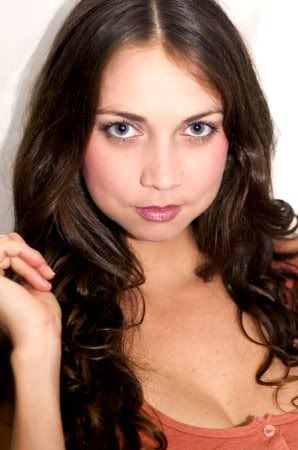 Listen to Janina's interview at the link HERE, it's the March 15th show below, she talks for the first hour. Had to remove the download because of the auto play.