True Blood Season 5: Echoes from the Past, "Sookie's House"
New promo I was out for yesterday, I'm trying to catch up, in SLOWMO.
True Blood Season 5:Echoes from the Past- "Fangtasia"
True Blood Season 5:Echoes from the Past- "
Bill's House"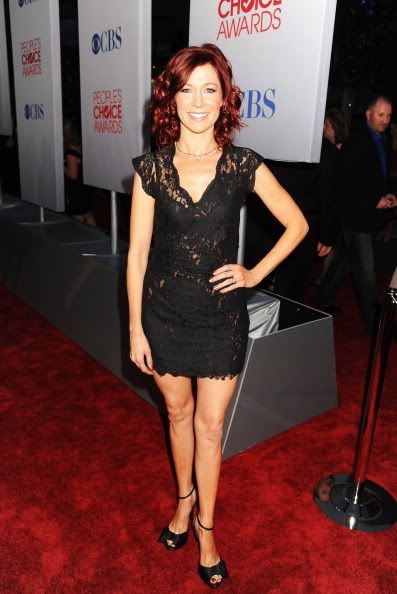 This interview is posted as new on Myfanbase.de but I know I've read it before unless everyone is using the exact same questions. The site doesn't want it posted, except for a couple of questions so read it at the link and see if it is familiar to you
-
Your "True Blood" character is very superstitious. Is that something you and Arlene share or do you have something else in common?
I grew up in the south, so I know women like Arlene. I also trust the writers, and I let their words take me where I need to go. We are both strong women. I'm not narrow minded like Arlene, but we have the same work ethic. We both deeply care about what we do for a living.
Can you tease a little bit about season 5? Will Arlene still be skeptical towards her baby?
This season focuses more on Arlene and
Terry
than on the baby. We have not seen the last of Patrick, the mysterious figure from Terry's past that came into their lives at the end of season 4.
Peeps I am sick, I don't know if I had food poisoning or what but I emptied my fridge of a lot of things, it felt better to be safe than sorry. I just bought a dozen eggs, I made eggie salad and of course they could be the culprit so out they went. The thing is that now I'm afraid to eat anything, toast will be my nomnoms today, at least.
Another interview with Carrie from TrueBloodfansource, this one is very good and worth reading the whole 2 parts. Here's just a bit-
I think that your work with Todd Lowe (Terry Bellefleur) might have a little bit to do with that because I think you both have a wonderful chemistry together and you play off of each other really well. I enjoyed a lot of moments last seasons when you were dealing with baby Mikey and the possibility of him being possessed and trying to figure that out. So what is it like to work with Todd and work with more of the Bellefleur family and have that new dynamic introduced to you outside of the usual environment that you play in of Merlotte's?
"Working with Todd Lowe is wonderful! We have the same work ethic, we get along very well, he's very professional but also a lot of fun and we have a good time together. There's a comfort level that I have with him now so going to work and doing scenes with him is always rewarding. And I also enjoy working with

Chris Bauer (Andy Bellefleur)

, we had some wonderful scenes together last season in the Bellefleur mansion. Those days are always are always really fun to have a break from all of the scenes that take place in Merlotte's. So it's been fun and there will be more domestic scenes coming up in season 5.

"
Every year, The Genesis Awards pays tribute to the major news and entertainment media for producing outstanding works that raise public awareness about animal issues. The 26th Genesis Awards will be held on Saturday, March 24, 2012, at The Beverly Hilton in Beverly Hills, Calif.
KristinBauer.net has some lovely (and many) pics of Kristin and Abri at the awards red carpet.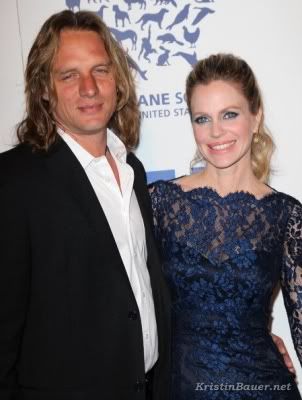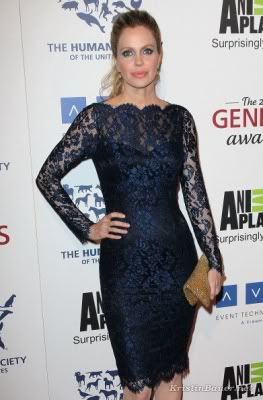 From Eric and Sookie Lovers, I give them props for finding this, I sure as hell couldn't in this brain haze condition, so thanks!!!! It's from Jenn Grauer's twitter, she's doing onset interviews as Carolyn Hennesy told us on her twitter (which I could find).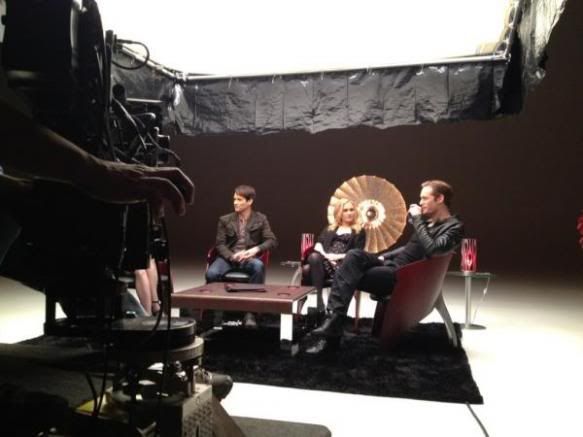 Speaking of Carolyn, this is what she tweeted today-
Morning muffins! Off to True Blood... big doin's today. Have a stupendous day your own fine selves!