Happy Birthday to Mr. Skarsgard, August 25th.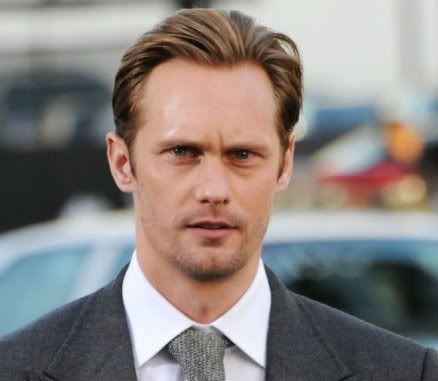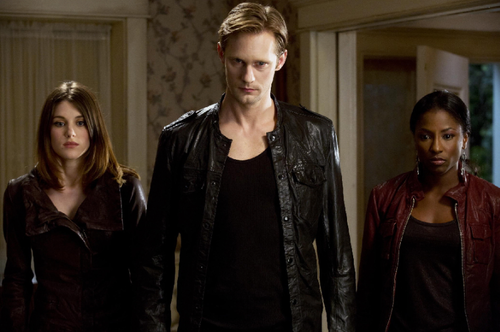 This is going to be a big cliffhanger (the cast is all saying so in interviews), have been thinking the Warlow set-up is for next season and maybe the Andy babydaddy storyline with Granpa Bill (who knows if he will find that relationship out at all though.).
Will Bill snap out of it, be a villain going into season 6, or will he slink off in shame for a while then return like his old self? Will Russteve survive even in part? Will Warlow show up to put a kabosh on the Fae Buffet? Will Russell and Warlow kill each other and that will be the end of that with no Bride of Warlow in Sookie's future? Will Tara come around and forgive Sookie and Lafayette, will Lala have more than one itty bitty scene? Will Sam and Alcide break their addictions to flannel shirts? Most importantly will Pam have hair and costume changes or will she be stuck in a cage till Eric and the gang come to release her? We'll have another long hiatus to think on what will happen next year after we see this finale. Photos via HBO John P Johnson
The Fangover: The Side Effects of Lilith; Alcide Shirtless (Again); A Faerie Elder's Eclectic Musical Tastes
The Blood of Lilith should come with a warning label. May cause a thirst for power and possible hallucinations. Or is she real? "Whether this creature is an apparition or a deity, it doesn't really matter," says Alan Ball in the Inside the Episode video. "She's pitting them against each other to get the strongest to survive." In the interactive features on HBO GO, Stephen Moyer says Lilith is setting up "a giant, bloody game of 'Survivor.' " Viewers noticed some of her other, shall we say, peculiarities.
Lilith wasn't the only thing that caught your attention. Alcide was also (predictably) a trending topic on Twitter during the broadcast, thanks to the shot of him chopping wood with his shirt off. Here's what some of you had to say about that:
oh Alcide, put your shirt back on" - said no-one, ever. #trueblood (@mel_b_angel)
Great episode of true blood, thanks for the scene with Alcide shirtless chopping wood, now that is what I call great tv ! #sunset? (@Denyse432)
dear true blood, thank you for random shots of alcide using an axe with his shirt off. for basically no reason at all. nice work. love, me. (@vancityrockgirl)
"Joe Manganiello chopping wood." Thanks to all of you who decoupaged this onto your vision boards. (Vulture). Manganiello himself took part in a Q&A on HBO Connect, where he received more marriage proposals than questions. Keep an eye on HBO Connect before the finale where you can Flock to Unlock a sneak peek of the season finale after the hashtag #SaveYourself is tweeted 100,000 times. In the HBO GO interactive features, Michael McMillian says he imagines faeries smell like cotton candy and sex to vampires: "It's like you're in Willy Wonka's Chocolate Factory and immediately you're horny."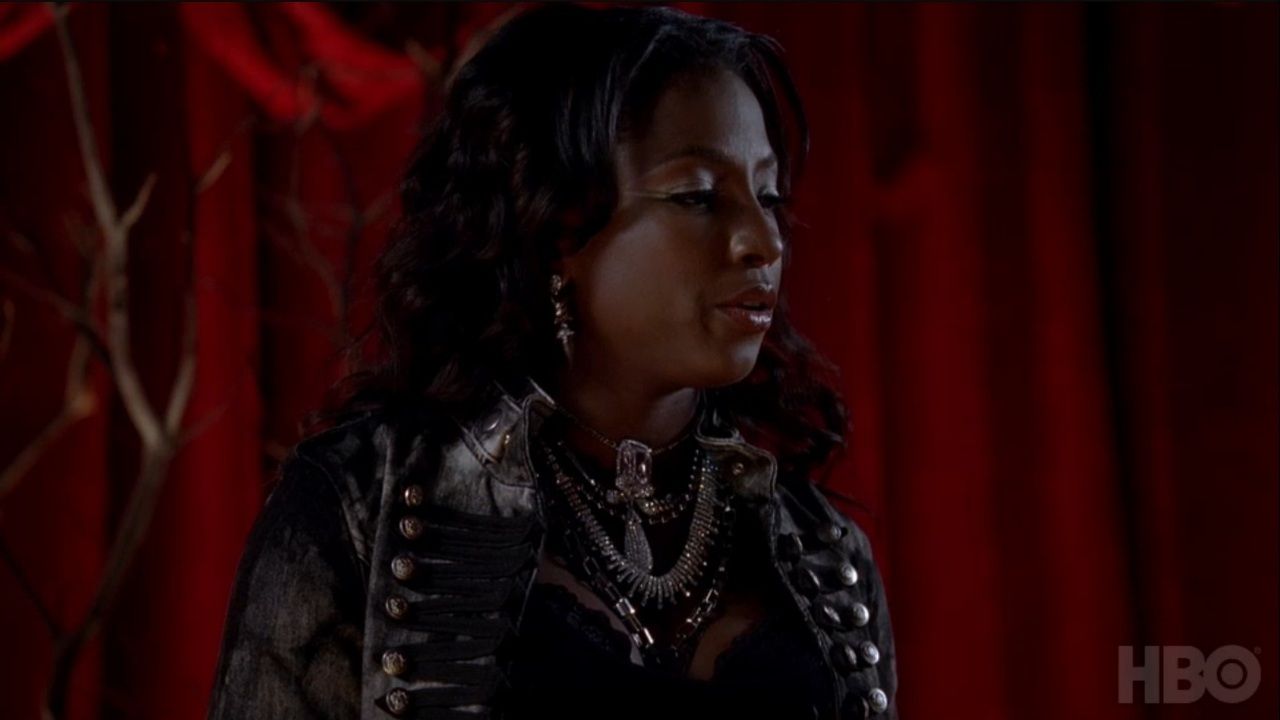 Nat Abrams from TVGuide has an interview with Rutina Wesley, here's a bit go to the link to read in full-
Looking back at this season, how do you think Tara has changed since becoming a vampire?
Rutina Wesley:
She's become the thing that she hates the most and the ultimately she's had to embrace it. Her relationship with Pam takes a huge precedence, because she never really had a good mother, and I think Pam has become that tough-love mother for her without throwing bibles and bottles at her. [
Laughs
] It's nice to see the two of them sort of have a relationship, even though Pam is still hard on her. But as we saw in the last episode, I think Tara may feel like she has something for her, but she doesn't quite know what it is. Tara has become more stable. She's definitely realized her strength that she has, and I also think she appreciates vampires more because she is one now and she understands Bill
, Eric
, and Pam a little bit more.
She has pushed everyone away this season, including Lafayette and Sookie. Do you think that will be permanent, or might she let them back in?
Wesley: Ultimately Tara will probably get caught back up in that, but I do think that that's going to take time. I think she is still extremely upset with them, even though they saved her life, so to speak. Even though she's dead, she's still there. She will, hopefully, come to terms with that. Like I said in that scene with Bill, there will always be some pull to save her, and I think that Tara eventually will come running to save the day. In the finale, you'll see us most likely all come together, and there'll be a lot of crazy things happening.
Pam and Tara's relationship has really evolved this season, especially when you consider Pam took the fall for Tara killing Elijah. Will Tara try to save Pam from the Authority?
Wesley: I do think she feels a lot of guilt, but I also think she [thinks], "Wow, she really cares about me." Ultimately, Tara's very loyal to those who are loyal to her. She's going to try to do everything she can to help Pam. We all will come together in that finale and have to be dealing with the Authority. It's a very cool ending. It's definitely a different cliff-hanger than we've had before. It's going to be very, very interesting to see how Tara gets involved with the Authority and Sookie and everyone else. More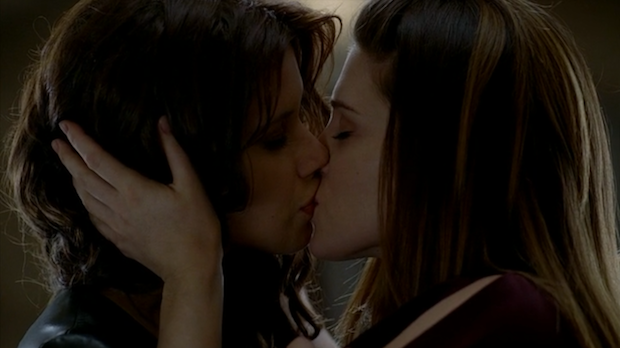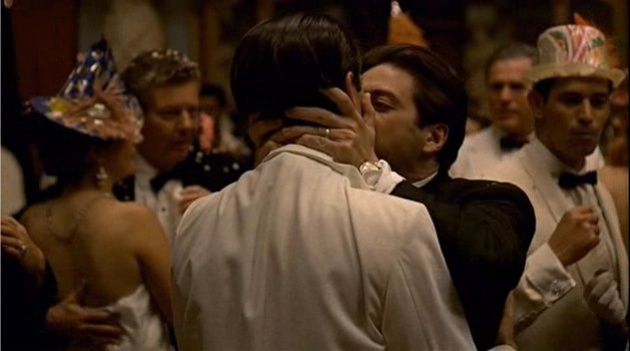 TVLine has an interview with Stephen, it's all at the link-
While you're looking forward to the fifth season finale of HBO's True Blood (Sunday, 9/8c), Stephen Moyer is already looking back. And who can blame him? This summer has been especially eventful for his toothsome alter ego, Bill Compton. In the span of just a few short weeks, he was transformed from a chivalrous romantic who'd die the true death for lost love Sookie (Moyer's real-life wife, Anna Paquin) into a religious fanatic who's not above slugging his own progeny, Jessica. No wonder when the actor thinks about it all, he (mostly) smiles: The ride has been just the way he likes it — bumpy and exciting!
TVLINE | Are you having as much fun playing Evil Bill as it seems?
You're saying he's evil and I'd say he thinks he's doing the right thing. But I suppose dictators always think they're doing the right thing. [Laughs] He's been lost and he's found something to grab hold of that he thinks is the right way forward… When you play a character you have to ask yourself, "Can I make sense of what's happening here? Is this authentic?" And if you can sort of find a through line of authenticity, then you can play that beat — which might come across to somebody else as evil. [But] there were a couple of things that were tough to play, and one of those was with Deborah Ann [Woll].
TVLINE | I was going to ask you what it was like slapping her across the room in last week's episode.
I love the Bill and Jessica relationship. There's genuine love there. When Sookie turned her back on Bill in Seasons 3 and 4, that was the one affectionate relationship he had left. And so that was a really tough scene to play. But she went against what Bill asked her to do. So, again, that was an authentic reaction. MORE
Reposting what Sam said about the finale via TVLine back in July- We're also hearing a very bloody finale awaits us. Care to add anything to that? I think we have one
of the best season finales we've ever had. For sure. There's definitely going to be a ton of blood spilled and a lot of people die. The very end [of the episode], people are going to be like, "Holy s–t!" It's a major, major cliffhanger.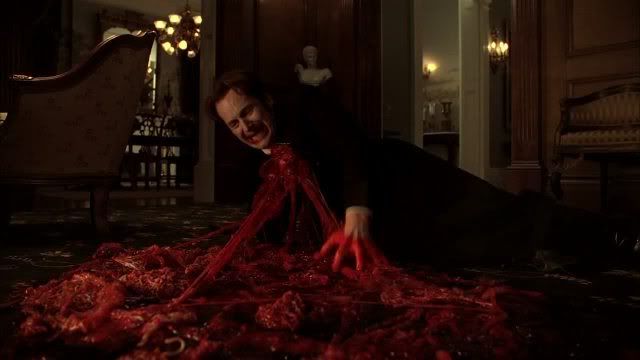 oh no, not again!
Denis O'Hare tweeted this-

Ok - So this Sunday is fast approaching. What can I say? On the one hand, Russell has been around for 3000 years. On the other hand.....
Great GIFs At Askarsexual Tumblr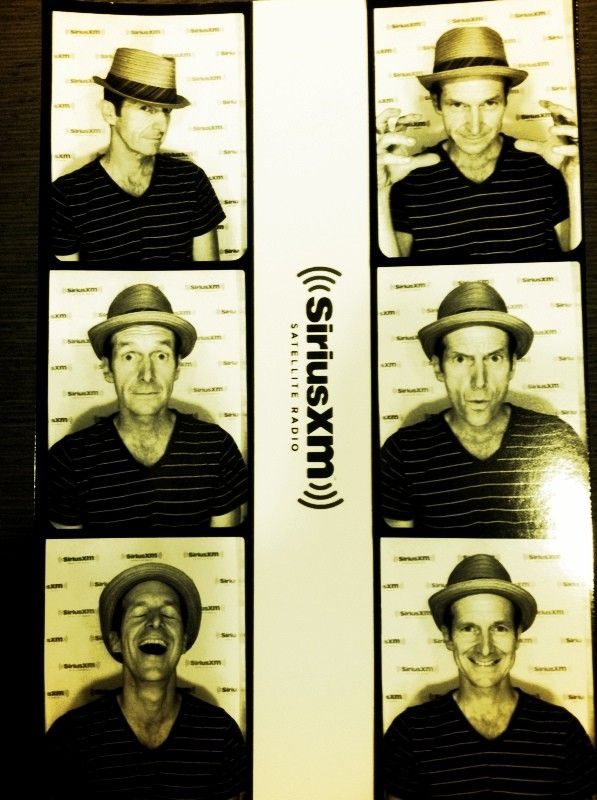 From DH's Twitter.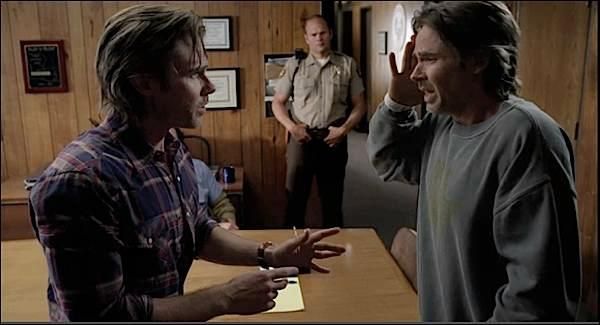 TVGuide has another interview, this is with Sam Trammell, (full interview at the link)-
TV Guide Magazine: After college, you got an agent, worked the theater circuit in New York, moved to L.A., then True Blood came along.
Trammell: Literally every other actor in town auditioned for it. Alan Ball had just finished Six Feet Under, so I knew it was a big deal. After I got the part, I had lunch with him, and he told me the character was a shapeshifter. I thought Sam was just a guy who owned the bar.
TV Guide Magazine: Fast-forward to Season 5, and there are virtually no regular humans left in Bon Temps. What gives?
Trammell: Right, who's the normal person left to react? It's all in the [Sookie Stackhouse] books — they divvy out the supernatural creatures as the story goes on. But now even Tara's been turned! The show keeps getting bigger and the writers need something to work with.
TV Guide Magazine: For being the folksy town barkeep, Sam sure has a checkered past...
Trammell: It was so fun getting that background [on him] after I spent the first season pining after Sookie and warning her about vampires. Anytime you get to hold a gun in a show, it is fun.
TV Guide Magazine: Sam's been pretty unlucky in relationships. Do he and Luna stand a chance?
Trammell: He does have trust issues — that irrational fight-or-flee impulse. But I think he's found real love [with Luna], and he's learning how to hold onto it. It's about that moment when you know you want to pursue it in a serious way.
TV Guide Magazine: Think he still carries a torch for Sookie?
Trammell: Oh, sure. We've gotten pulled off in our different ways, but when you think about it, it's only been about a year and a half or two since the action started. It seems almost like a reasonable thing for them to end up together. More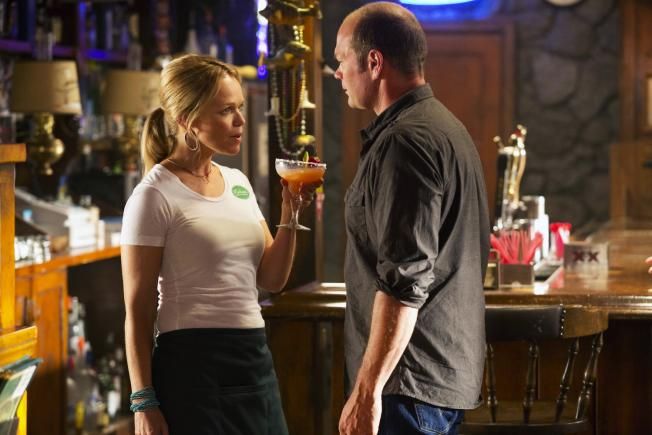 Lauren Bowles has a short bit in the NYPost- With "True Blood" ending its fifth season tomorrow night on HBO, series co-star Lauren Bowles, who plays Wiccan waitress Holly Cleary, says anything can happen.
"When I got this script and I read through it I literally gasped out loud at least four times — when do you do that when you're alone?" says Bowles. "The [season] finale is off-the-hook — and I can say that quite confidently."
Bowles says she's glad that viewers got to know more about Holly's private life this season in tandem with her blossoming relationship withSheriff Andy (Chris Bauer).
"What's been fun is that last season we learned so much about her Wiccan life, and this season it's been a lot more about her personal life," she says. "We got to meet her kids and watch her relationship with Andy bloom."Holly and Andy's relationship is going to come to somewhat of a head [tomorrow night]," she says. "Some huge things happen that are kind of game-changers.