Season Finale Use the hashtag #SaveYourself during the final True Blood® episode of the season to join the social conversation. Photos:HBO and Skarsgardfans
Spoiler for Season 6 at bottom of page thanks to B @Skarsgardfans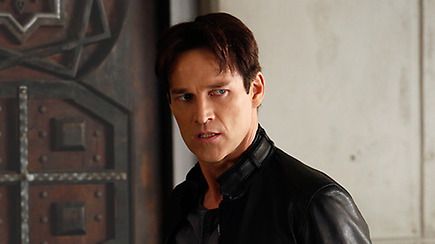 Sunday Aug. 26, Episode 5.12 - Save Yourself
In the Season 5 finale Eric embarks on a final, desperate mission to overthrow the Authority and save Bill from losing his humanity. Andy faces the consequences of a Light Pact he made and Alcide readies for a second showdown with J.D. Sam and Luna test their limits in trying to
escape the Authority.
Directed by Michael Lehman Written by Alan Ball.
I see from the cast list drunkey Jane Bodehouse will show up, yeah for Jane! Wait, it might just be to have another death for the finale pile-on. Full cast list at IMDB
And it isn't just Sam and Luna as Authority prisoners, Jessica and Pam (in her corseted Pameliciousness), are also there. Will Pam be dealing with Ms. Harris?
Will Bill at least throw a pair of drawers at Sam for him to slip on, please?
Is this the end of Rico, aka Russell and will Russteve shippers be wearing black on Monday?
I love Russell but they wrote him into a corner unfortunately, not happy about it. I had noticed that HBO didn't release any pics of Russell with their finale promo photos. We don't know what happens to the King after the group Fae blast (above) except his hair is loving it. We see Sookie later with Jason when Eric, Nora and Tara come for her, so we know she gets away from him. What is his fate?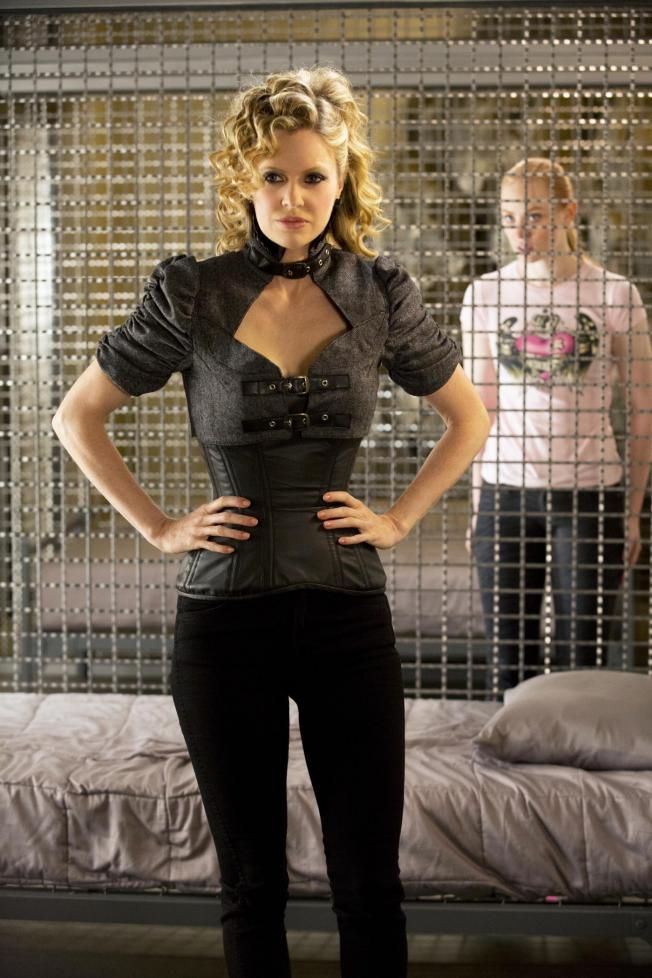 AND you owe Pam!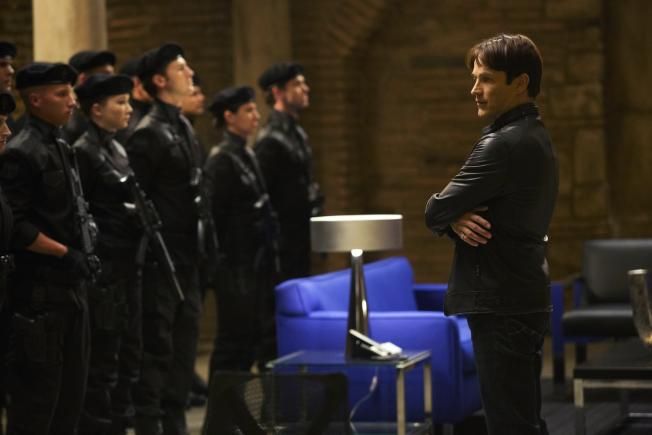 The Little General, surveying his troops, old Civil War soldier Bill is as gone as his sideburns.
Will we finally find out who keeps refilling the vial of blood? Is Lilith real or what?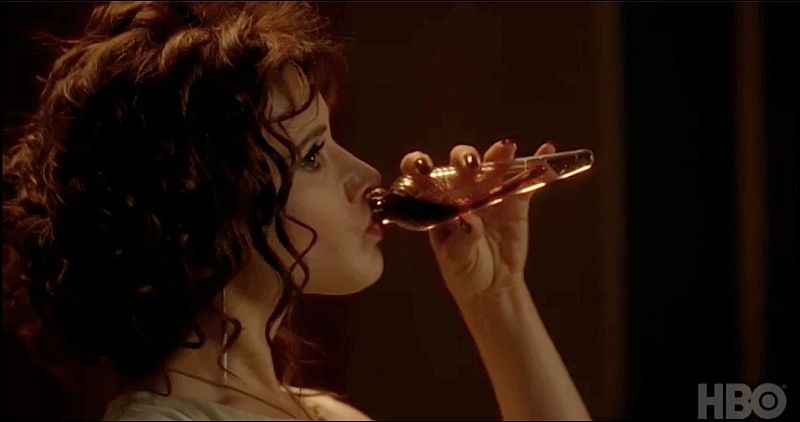 Drink up Sal, you don't have long before you flip your wig a la John the Baptist.
From Rhoswen7
TRUE BLOOD, Episode #512, "Save Yourself"
(Additional Role)
Writer: Alan Ball,
Director: Michael Lehmann,
Location: L.A.,
Start Date: Approx. 6/13/12
[VAMPIRE AUTHORITY GUARD] Male, mid 20s to mid 30s. Imposing, powerful Vampire Authority guard. Guest Star
[SOOKIE STACKHOUSE DOPPELGANGER] Female, Caucasian, Long Blonde Hair, 5'5", 115 lbs. size 4, 34 B. Waist - 25-26" Hip - 34-35".
No Lines.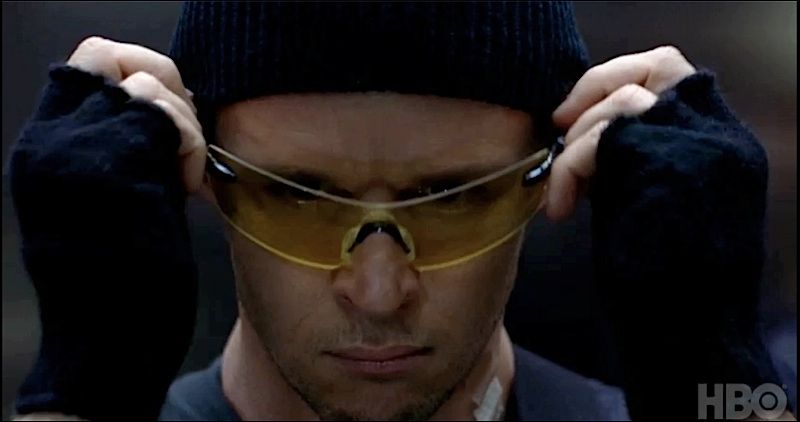 Jason gets into S.W.A.T. mode, then this happens-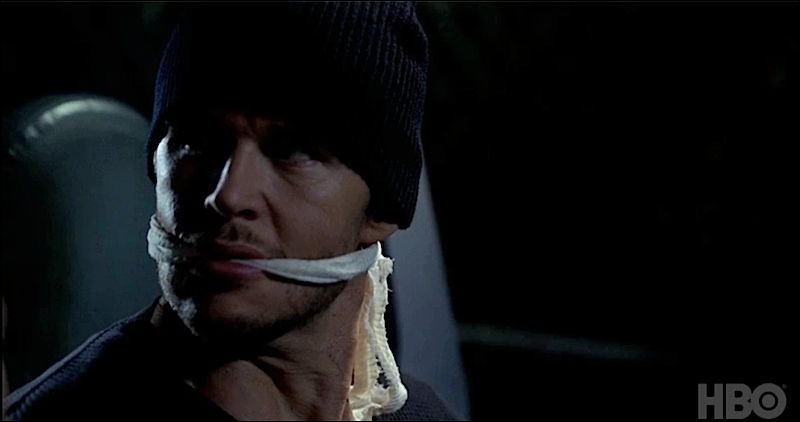 What if M. Warlow was played by Ryan? A look-a-like like Dermot from the books?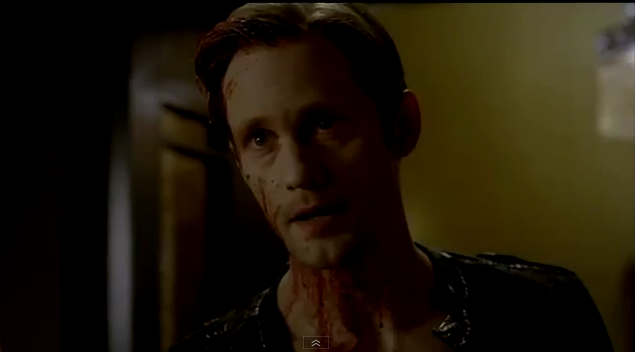 Is that Salome's blood (or from all the kills he had to go through to get inside) on Eric as he tries to get Bill to get back to where he once belonged (thank you Beatles)?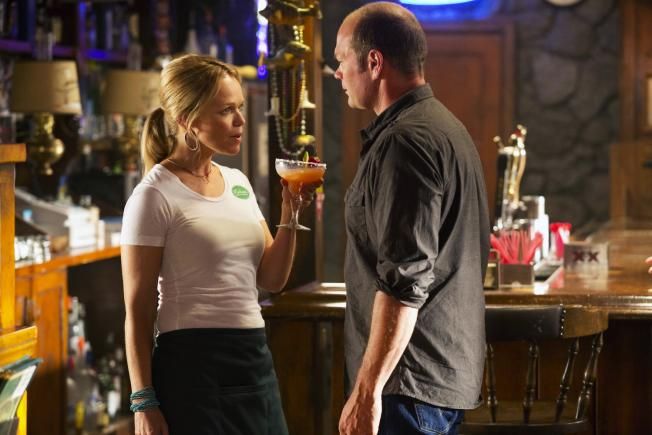 I think a plot with Andy and the Fairy would be better (a spin off show!) but I think he will be with Holly.
Again, I have no idea what the song is but this has the True Blood flavor to it.
Sam Trammell on the finale from a RollingStone interview, all at the link-
Can you spill anything on the season finale?
In all honesty, I think we have the best cliffhanger of any season we've ever had. There's something that happens in this last episode that's

really

unexpected. I was very surprised when I read it, and it's exciting and surprising and fun, and I think people are gonna dig it. I think the writers, as well as write great dialogue and great characters, always want to surprise the audience, and they're definitely going to do that with this.
HBO posted on their True Blood page:
Psst! Watch the Season 5 finale with Interactive Features at HBOGO.com or on your iPad to see a bonus scene teasing Season 6.
Hopefully the scene will be up tomorrow on youtube. Sookie and Jason survive, there wasn't any doubt right, but where are they, and note they aren't bloody. Thanks again to Skarsgardfans for thisinfo, I just got internet back, my wall jack went dead and the things I had to do in this old apartment to get one working you never would believe. My apartment is in a very old house with only 2 phonejacks and luckily I have very long phone wires stored away to hook up again. I thought the phone was dead because the wires were down on the street, that and no charge on a cell, great day so far.