Why Jessica, whatever do you mean is there a Cliff note version?
Liliths's Way, the way to crazy town. Looks more and more like the rumors of Bill turning into a villain are spot on, unless he gets bitch slapped by Cher and snaps out of it soon I don't see a return to sanity for him. Maybe he goes to Vamp Detox?
Sorry but it isn't believable that the armed forces aren't on this like National Guards on students at Kent State, you picking up what I'm laying down?
OhmyGodric. This week's episode of "True Blood" may not have been one of our favorites, but it still gave us plenty to chew on. A Kreepy Koroner! Undercover mice! And WTF was Bill doing on the Starship Enterprise?! All this and more (with a whiskey chaser) from the impatient drunks at campblood.org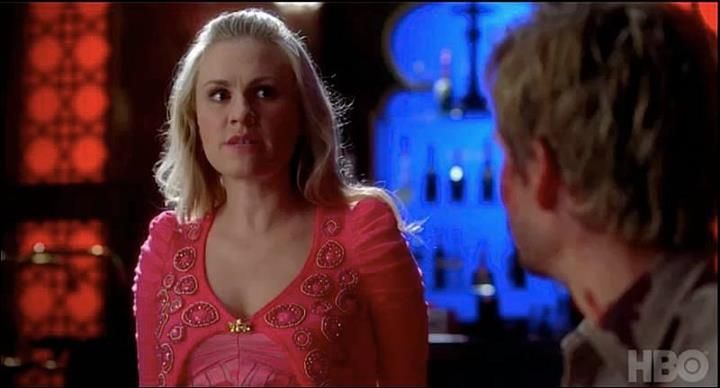 Part of a good interview at TVGuide by Nat Abrams
-
Any chance you can calm fans' fears that you're going to die in Sunday's episode? Jason lying in a grave alongside Jessica doesn't seem to bode well. Is it a mislead?
Ryan Kwanten: There's actually not that much of a mislead there. The stakes are as high as it gets. I mean, the guy is not just fighting for his life, it looks like he's dead and he's surrounded by vampires, so his chance of survival does not look good. He's just a mere mortal after all, or a mere Stackhouse, I should say.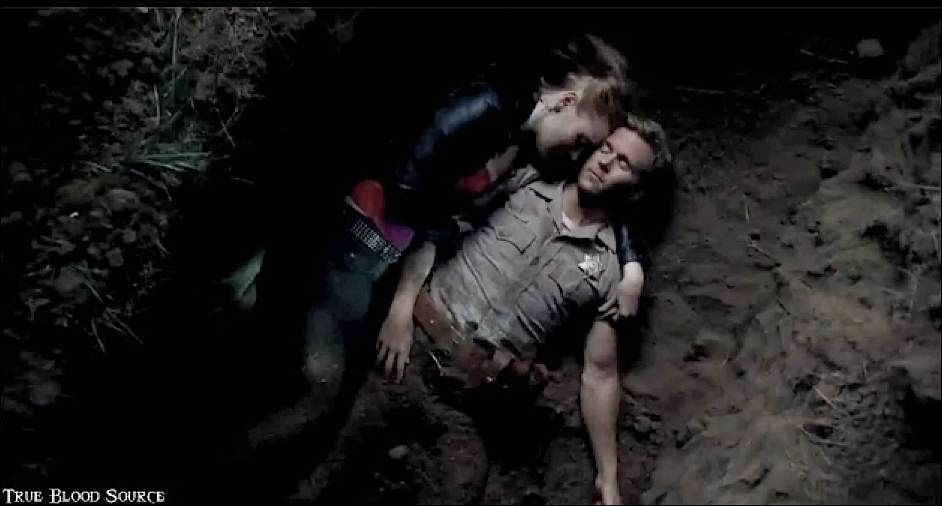 It's gonna take a fairical to spark him back
How will his relationship with Jess change because of that?
Kwanten: It's funny because his relationship with Jess changes because of other factors, such as his viewpoint on vampires. We saw where he started in Season 1: He was very much of a closed-minded, narrow-minded type of person, and through the course of the seasons, he's opened up his mind and his heart to a vampire to the point where he's come close to loving them. Now, hearing that vampires may be responsible for killing his parents, it twists everything he knows in his head, so he has to really consider everything in his life, including the ones that are close to him who are vampires, like Jessica.
Now that they know Sookie is essentially promised to a centuries-old vampire in that contract, what will Jason do to protect her?
Kwanten: Anything. He's willing to put the relationship with Jessica on hold, if not put it aside completely, for the only remaining member of his family, which I think is a noble thing for Jason. You really see the guy, even though he does ridiculously stupid things, there is a heart underneath it all and a big one, and he realizes that this is his last chance to keep the family together.
We see in the promos that Jason will interact with Russell, who's on the hunt for faerie blood. What part will Jason play in that?
Kwanten: Well, he's the only one that knows where they are, so Russell needs Jason to get that elusive blood that he needs, the faerie blood, so he plays a very big part.
Since Russell is coming after Jason, we'll assume Steve Newlin is with him. What kind of interaction do Jason and Steve have?
Kwanten: You know, it was one of the most fun scenes to shoot with the three of us together because those two, both Denis and Michael, are absolutely hilarious together. So putting the character of Jason in the middle of them, it was a really interesting thing to play because you're playing the obvious comedy that's there, but then there's a lot at stake.
What can you tell us about the season finale and what role Jason plays in it?
Kwanten: Well, a very big role. Like I said before, it's his family he's fighting for. It's the town. It's for the answers to his parents dying. It's pretty much do or die for Jason. This finale actually takes us all the way up to a huge cliff-hanger in [the final episode] where you're not quite sure who's going to live and who's going to die. In previous seasons, we had the so-called cliff-hanger in either Episode 10 or 11 and then, Episode 12 is answering that cliff-hanger and then setting up the new season, whereas this one very much leaves us on a big "Oh, my God," moment.
Is there a lot of death in the final two episodes?
Kwanten: Yes. No one is safe. That's the best way to put it.
These are different questions than were posted previously from CH in the UK.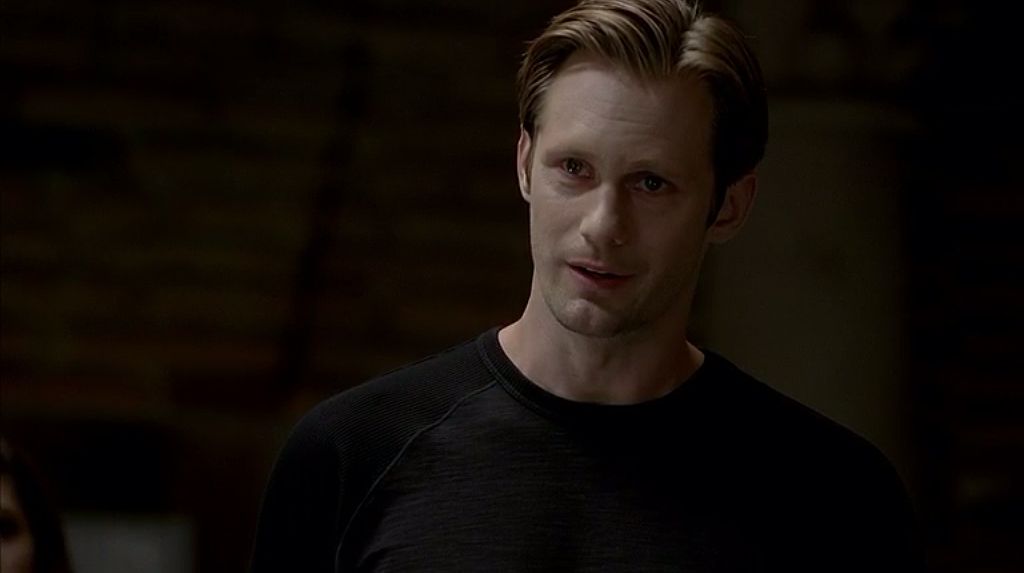 (
BUSINESS WIRE
)--
Principal photography is underway in Vancouver on Warner Bros. Pictures' "Hidden," starring Alexander Skarsgård (TV's "True Blood") and Andrea Riseborough ("Shadow Dancer").
Ray (Skarsgård), Claire (Riseborough) and their seven-year-old daughter, Zoe, are an average American family in Kingsville, North Carolina—except they have existed in a bomb shelter since escaping a day of devastation that changed everything.
For 301 days, they have transformed their cement prison into a home, holding on to memories of the past and hope for a normal life someday. And for 301 days, the family has eluded what looms above the surface—the heavy breathing and booming footsteps that punctuate the night, threatening their fragile existence.
All the while, the family has managed to stay hidden. Until now. Now their safe haven has been breached…and something is coming for them. Brothers Matt and Ross Duffer, who wrote the original script, make their feature film directorial debut on "Hidden." The film also stars Emily Alyn Lind ("J. Edgar") as daughter Zoe.
Roy Lee ("The Departed"), Oscar® nominee Mason Novick ("Juno") and Lawrence Grey ("Hope Springs") are producing. The executive producers are John Middleton, Sebastian Aloi, Jim Rowe and Katterli Frauenfelder. Michelle Knudsen is serving as co-producer.
The behind-the-scenes team includes director of photography Tom Townend ("Attack the Block"), Academy Award®-nominated production designer Jim Bissell ("Good Night, and Good Luck"), editor Jeffrey Werner ("The Kids Are All Right"), and Oscar®-winning costume designer Colleen Atwood ("Alice in Wonderland," "Chicago," "Memoirs of a Geisha"). The music is by Jeff Grace ("Meek's Cutoff").
"Hidden" will be distributed by Warner Bros. Pictures, a Warner Bros. Entertainment Company.
Popwatch has a poll for Truebies on what will happen in the finale. photo HBO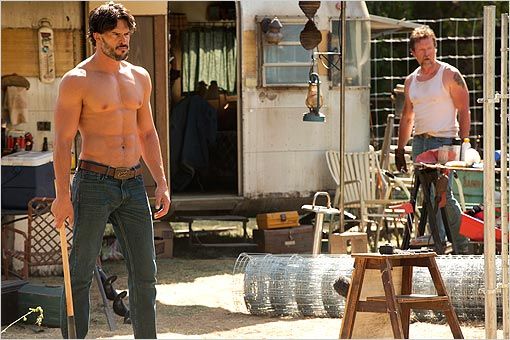 Rutina at the Sparkle premiere, I remember when we'd goof on people by calling them Sparkle refering to the old movie.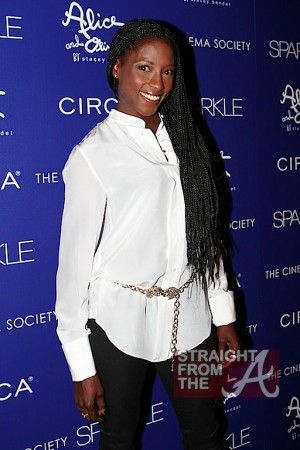 Angie, from one of our mutual FB groups, makes the dolls on Etsy that we've linked to since we started this blog, did a Russell doll!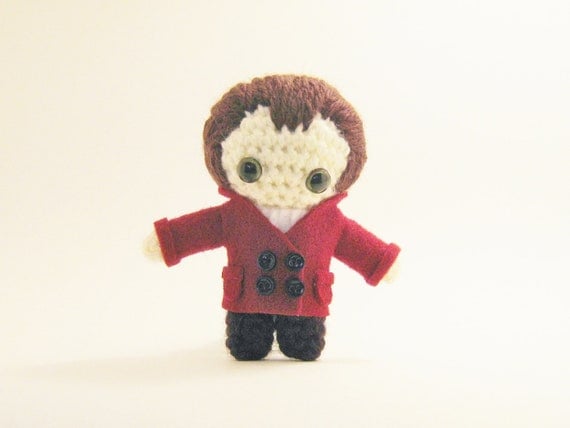 Via Geekenfreude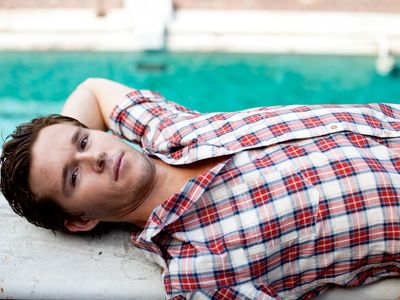 Photo by David Armstrong
The Nesters at Truebood-News have scans from the latest InStyle, he's September's Man of Style, all are at the link, this is just one of them-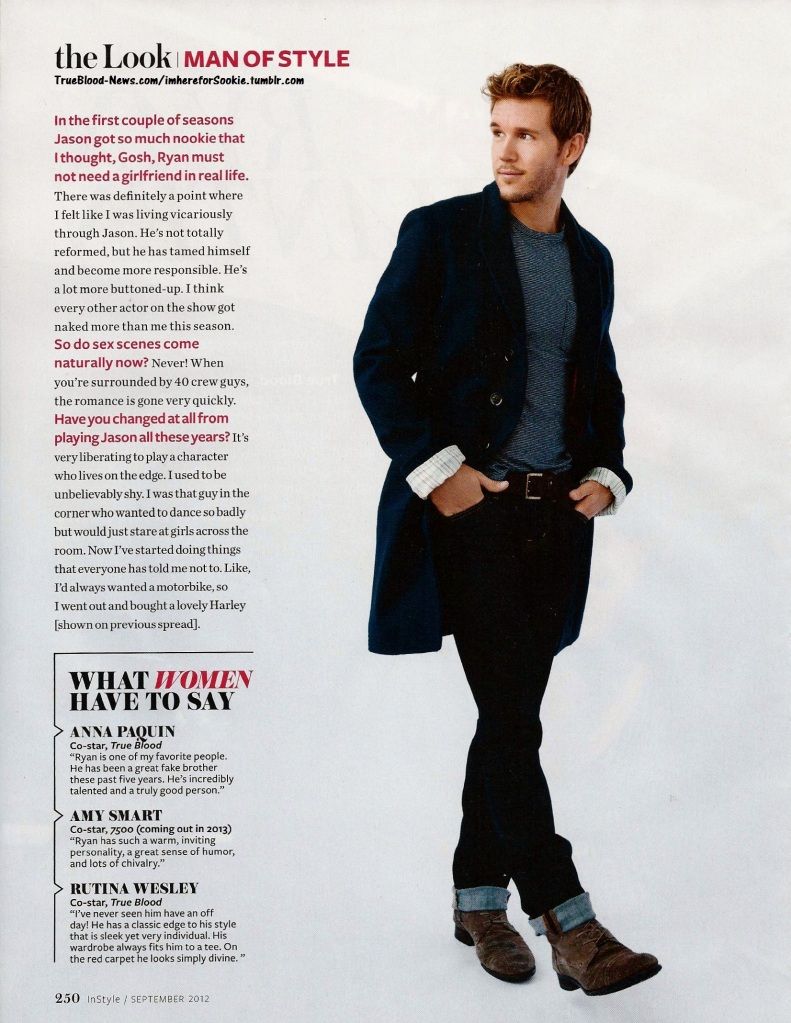 Pre-order
True Blood Comic Issue #7
With Bon Temps facing eradication by an ancient and powerful wolf pack, the town's best hope lies with Sookie and Alcide convincing the werewolves and vampires to set aside their differences and work together. But first, Sookie must survive her initial encounter with the Ghost Wolves…
32 Pages,
All-new story delves into the mystery of True Blood's werewolves!
Co-Written by Michael McMillian, "Steve Newlin" from the show, with fan-favorite Annie Nocenti
(
Daredevil
,
Green Arrow
)!
From Askarsgard.com, a small article about Alex-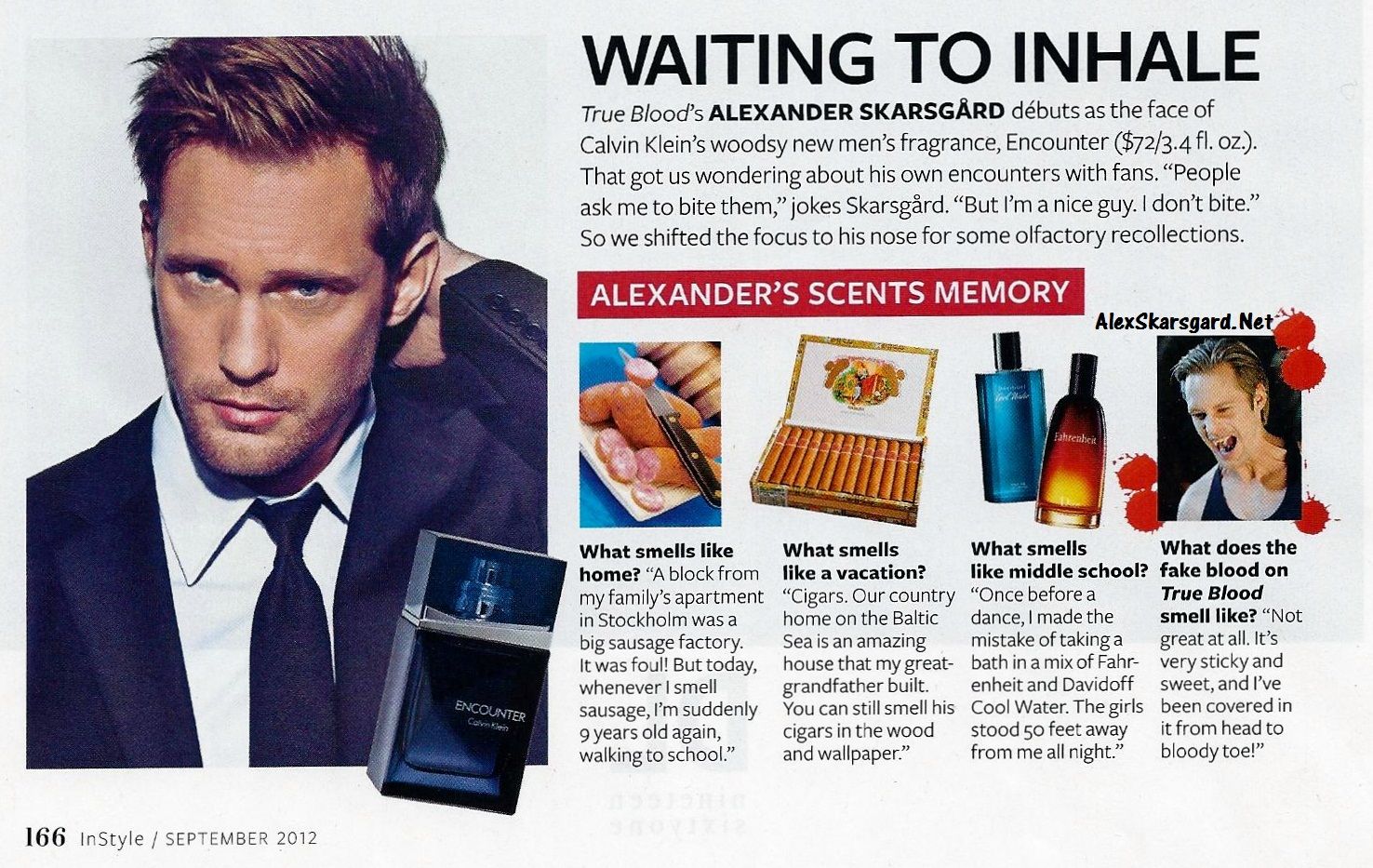 I wonder why they posted this so long after SDCC?