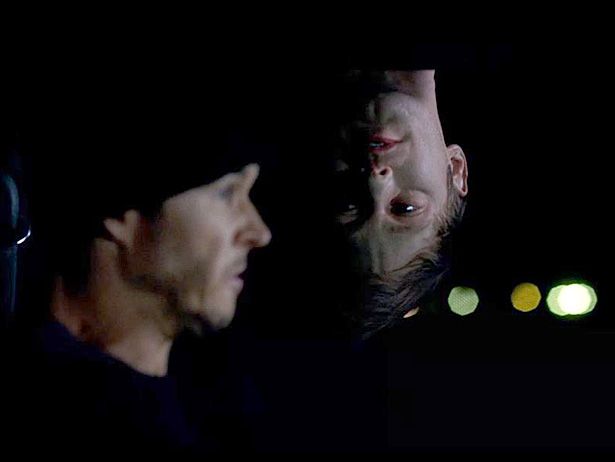 Pullover, PULEEZE?
We are pulled over for the next nine months, approximately. Even when we are pissed off at the writers we love our characters, mostly. After the finale I started thinking we only got the Pam/Eric background story because they were breaking them up. I hope that isn't the case and they still are at Fangtasia together. We didn't get much of a reunion but at least the looks between them went deep and was joyful.
We'll have our hiatus support therapy sessions going on again, (as of now there is nothing standing in the way). Group hugs.
Sucio!
The Final Fangover: Extra Blood on HBO GO; The Birth of Bilith; Alan Ball Says Goodbye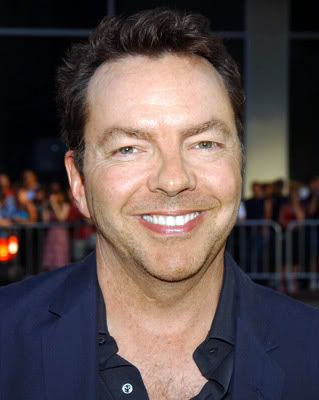 Alan Ball talked to TVGuide-Complete interview at the source.
Alan Ball
, who has been the creative force behind the first five seasons of
True Blood,
says he has complete faith in new showrunner
Mark Hudis
— and he thinks fans should, too.
"He knows what he's doing, he's run shows before, he's been a writer-producer on this show for two seasons and has written and produced some really excellent episodes," Ball said during an online Q&A. "I'm just asking him and the writing staff to keep making True Blood ... True Blood!"
Ball said the most recent fifth season of the show, has been one of his personal favorites. "I really enjoyed this last season and the undermining of the Authority by the fundamentalists," Ball said. "I thought it was a really fun thing for our characters to be involved in and really interesting and complicated."
He'll also miss some of the characters he's leaving behind. "I love all the characters deeply, but the most fun for me to write are Jason, Lafayette and Russell Edgington," he said. "They each have such a distinctive voice."
Abri and I with James Isiche from IFAW and an adorable baby elephant! Pics from Kristin's facebook.
True Blood Ratings from EW-
The vampire drama delivered 6.3 million viewers when you combine its two airings Sunday evening, marking the show's biggest single-night delivery for the show during its fifth season. True Blood is averaging 11.3 million viewers when all forms of viewing are tallied.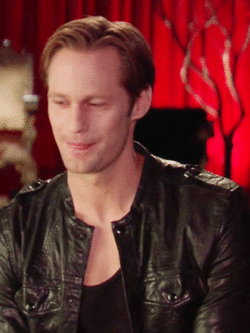 From I'mHereForSookie
Video chat with Carrie Preston at
Spreecast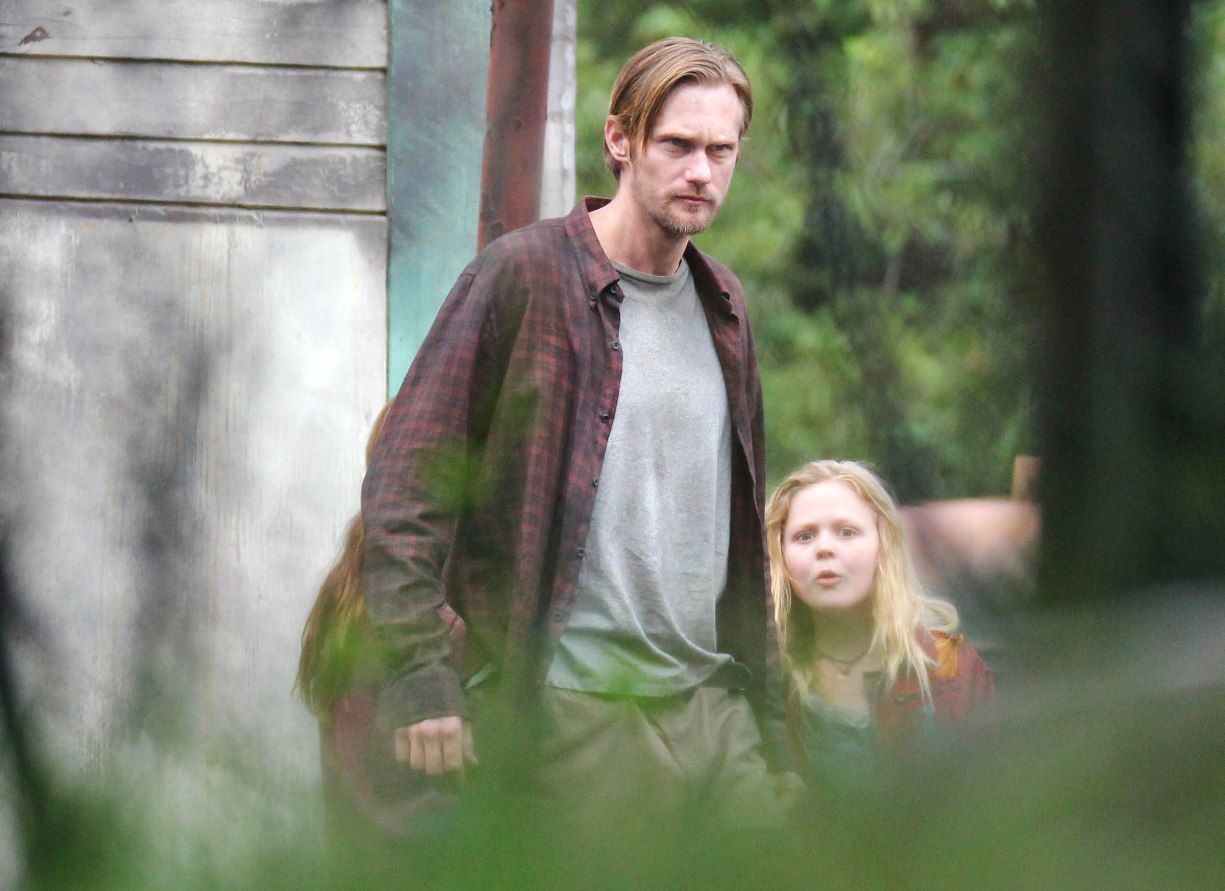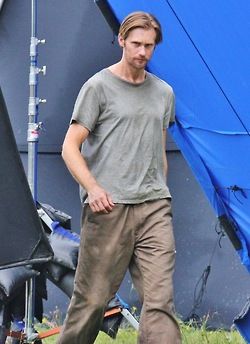 AS filming in Vancouver looking like he's filming TWD. More photos here and here
"Hidden" synopsis from Shocktillyoudrop- R
ay (Skarsgård), Claire (Riseborough) and their seven-year-old daughter, Zoe, are an average American family in Kingsville, North Carolina—except they have existed in a bomb shelter since escaping a day of devastation that changed everything.
For 301 days, they have transformed their cement prison into a home, holding on to memories of the past and hope for a normal life someday. And for 301 days, the family has eluded what looms above the surface—the heavy breathing and booming footsteps that punctuate the night, threatening their fragile existence.
All the while, the family has managed to stay hidden. Until now. Now their safe haven
has been breached…and something is coming for them.
Looking more the model than actor in GQ AUSTRALIA he's #5 in the most stylish category-
5. Alexander Skarsgard, The Viking
It's not such a bad predicament to be faced with — being six foot four and having the looks of a Nordic god. But Skarsgård, Eric Northman in HBO's True Blood, knows he risks being typecast as the good-looking hunk in cheesy chick flicks. "The nice thing is that as long as I'm doing this TV show I've got fuck-you money," Skarsgard has told GQ. "So I can say no to things. I never want to be in a position where I can't defend why I say yes."
We like that as a motto for life. Do what you truly believe in doing and you'll never have to defend yourself to anyone.
Photographer: Ralph Mecke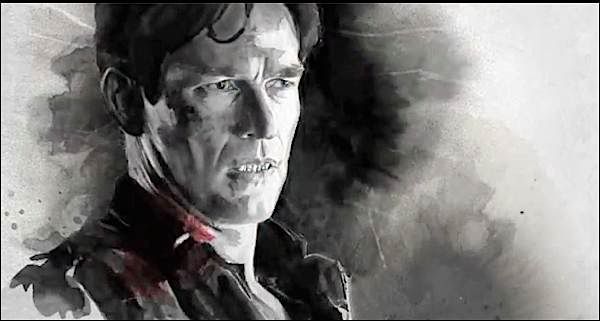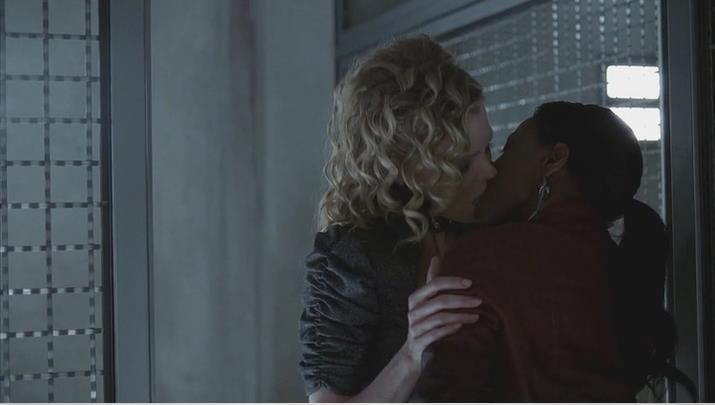 "They both were, if not full-on lesbians, than bisexual. They both were characters with real attitude. And they both hate each other — at least they did at the beginning of the season. And that, to me, felt like it could create a lot of tension that could turn romantic towards the end. [But] here's the thing with relationships on True Blood: Once they happen then you have to throw a monkey-wrench into them, because to have people be happy is not that exciting."
BuddyTV
has their best moments of season 5 up! Recap Here.
There are 5 parts to this recap with Janina, watch them all on YouTube, Part 1-