Sunset.
Use the hashtag #Sunset during the new episode to join the social conversation I think the scene in this HBO photo is after Jason is saved by Fae Jazzhands, either Sookie's or Sookie and The Dancing Faes (totes a new band name).Photos courtesy of HBO and Skarsgardfans!
Sunday Aug. 19, Episode 5.11 -
Song of the Dead Faerie
now Sunset
Slipping further into religious fervor, Bill (Stephen Moyer) gives Jessica (Deborah Ann Woll) an order she's loath to carry out. Armed with a damning video of Russell (Denis O'Hare) and Steve (Michael McMillian), the military delivers an ultimatum to the Authority. Claude (Giles Matthey) and Maurella (Kristina Anapau) take Sookie (Anna Paquin) to meet the faerie elder, who may know something about an ancient family secret. Alcide (Joe Manganiello) reconnects with his father; Sam (Sam Trammell) and Luna (Janina Gavankar) hitch a rideinto the Authority.
Written by Angela Robinson; directed by Lesli Linka Glatter. IMDB page for the episode
I thought Song of the Dead Fairie was a good title, whimsacle!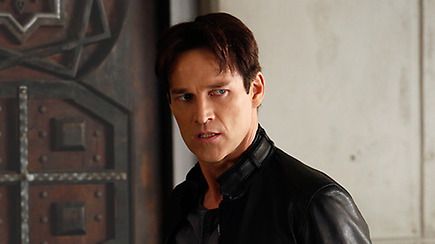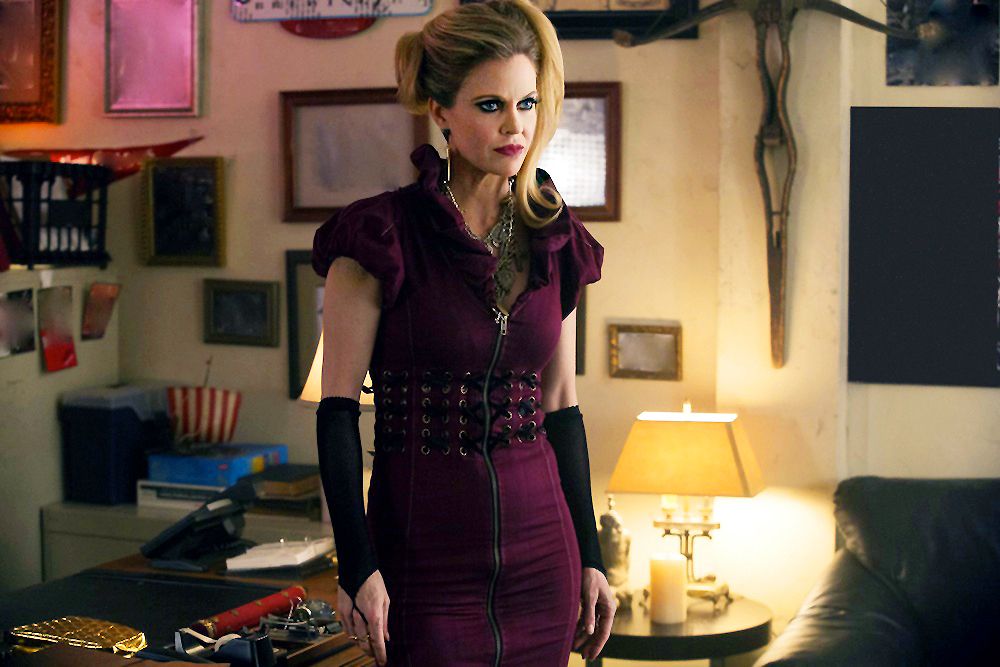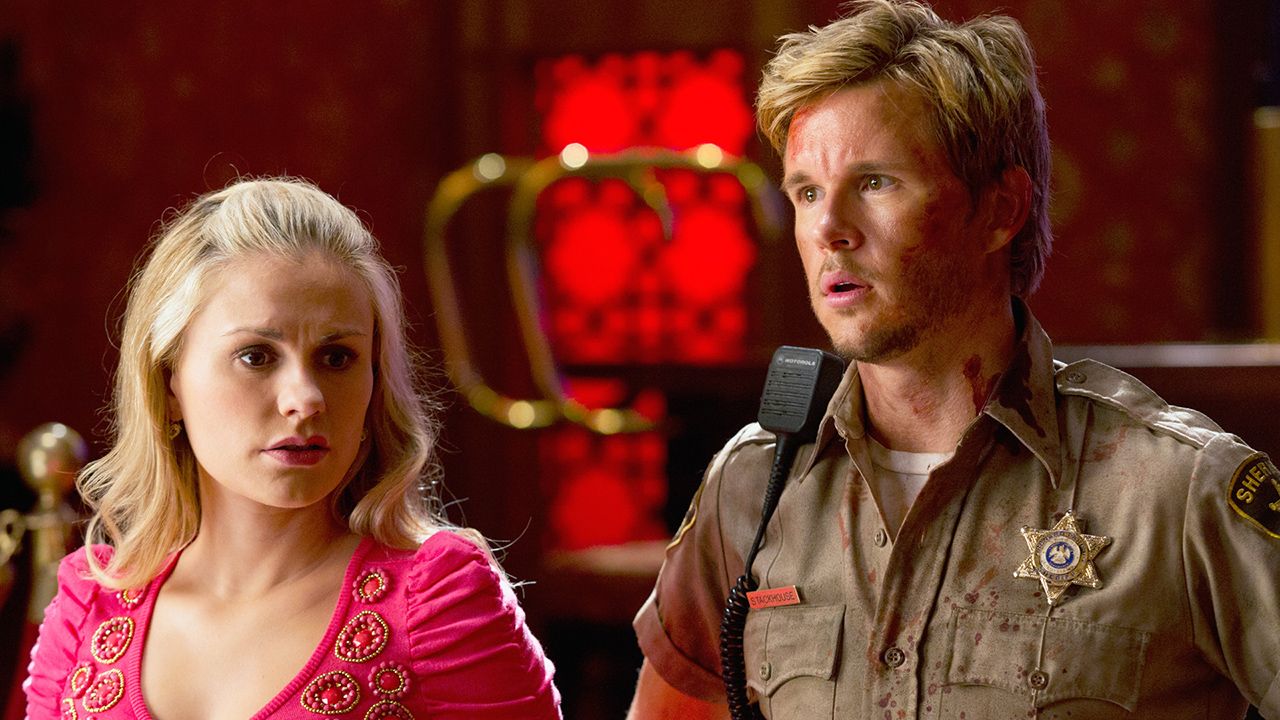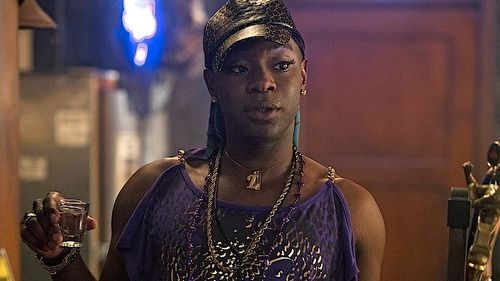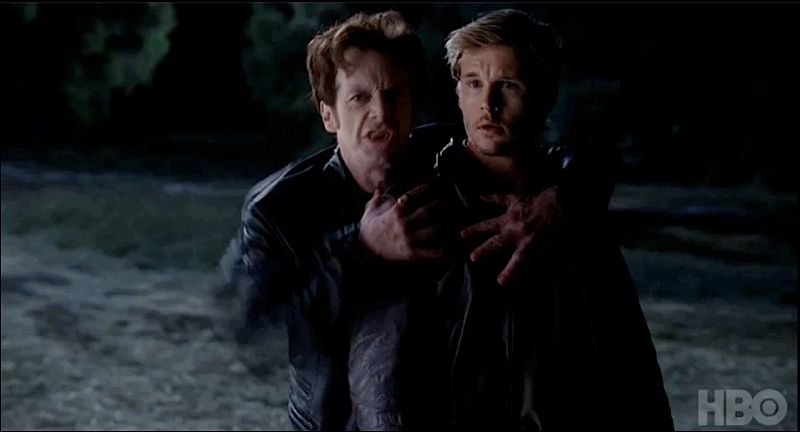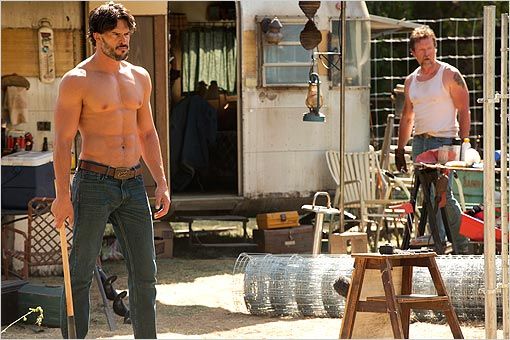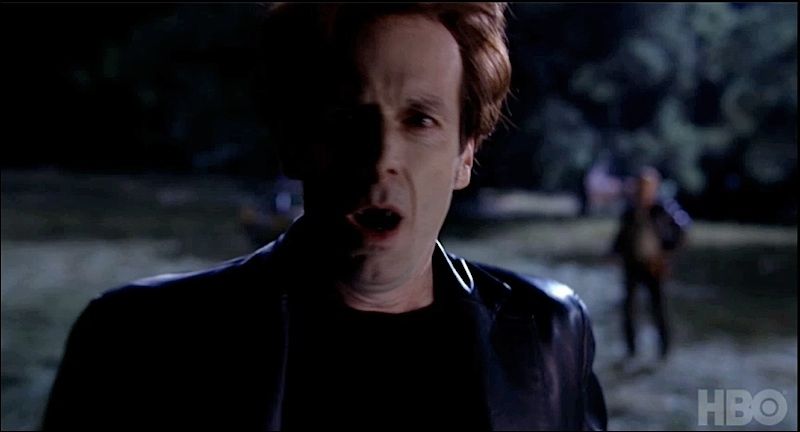 Russell's O Face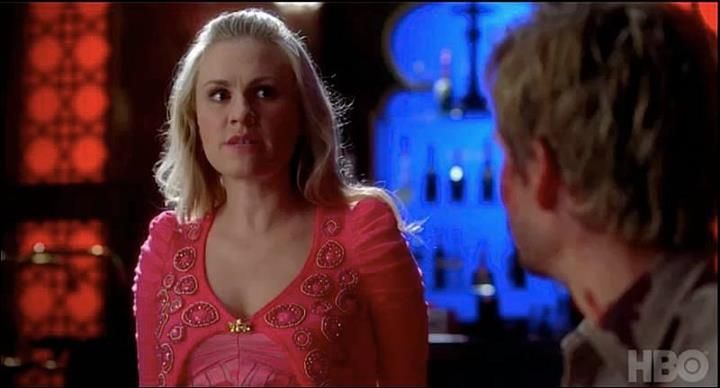 TRUE BLOOD, Episode #511, Director: Lesli Linka Glatter, Writer: Angela Robinson Location: L.A.
[ELDER FAERIE] Female, 40s and up. African American or Caucasian. Actor / Dancer. One Episode Guest Star. STAR NAMES ONLY.
Thanks to Rhoswen7 for casting calls as always. Angry faerie is already my fave cast member, there's also

Golden Faerie and Fairie Archer

in the ep!
[GONDRY] Mid 30s, slimy and conniving, with slicked back hair, Gondry is a Vampire Security Guard. He has a sort of amused contempt for his assignment. Guest star.
[BERTRAND] A swarthy Frenchman, authoritative, confident, he is the Minister of the European Vampire League. Guest star.
[MURPHY ROLLINS] Mid 50s, a werewolf, strong, a man who speaks his mind, he brings a warning about a new breed of vampires to Alcide and Jackson. Guest star.
[TEEN-GIRL VAMPIRE] This teenage girl vampire with a ravenous, feral, just plain evil look about her. Co-star.
[ANGRY FAERIE] This angry faerie gets into an argument with the Belligerant Faerie and the Pissed Off Faerie in a faerie free-for-all. Co-star.
[AUTHORITY GUARD #1, #2] These rough Authority Guards at the prison help keep order. Co-star.
[BIKER VAMP] This newly formed vampire with a feral, ravaneous, evil look is traveling around with the Teen-Girl Vamp and the Businessman Vamp. No lines, 2 scenes. (40)
[BUSINESSMAN VAMP] This businessman vamp with a ravenous, feral, just plain evil look. Co-star.
[FAERIE BOY, FAERIE GIRL] This Faerie boy and girl get all amorous and excited as they pull Jason into their Faerie Club. Co-star.
[GENERAL CAVENAUGH] A tough as nails general along the lines of Norman Schwarzkopf. Guest star. (He's in the promo bitching about the vamps hiding Russell)
[MALE PRISONER] 20s to 40s, FULL FRONTAL NUDITY REQUIRED. He is a prisoner in a dire situation. CO-STAR (This makes me wonder if he was the meal on the table last week in GoneGoneGone?) some more info here and IMDB
Have no idea on the song but this is a newer group so maybe they'll use this as opposed to Kate Bush's Sunset?
I have been reading interviews and speculations on Warlow, they are all keeping to the theory he is a vampire. I just can't get with that and hope it isn't the case and they use the opportunity to bring in the nasty fairie storyline (Breandan, Lochlan, Neave) with a wham bam cliff hanging finale/funale. Fingers crossed it isn't lame, though it could turn out that John William Stackhouse is Fae-born made a deal with a vampire for his future progeny, and is still around as a Niallllll type. See? I go off the rails everytime I think on possibilities. The question still is why would he deal with a vamp at all?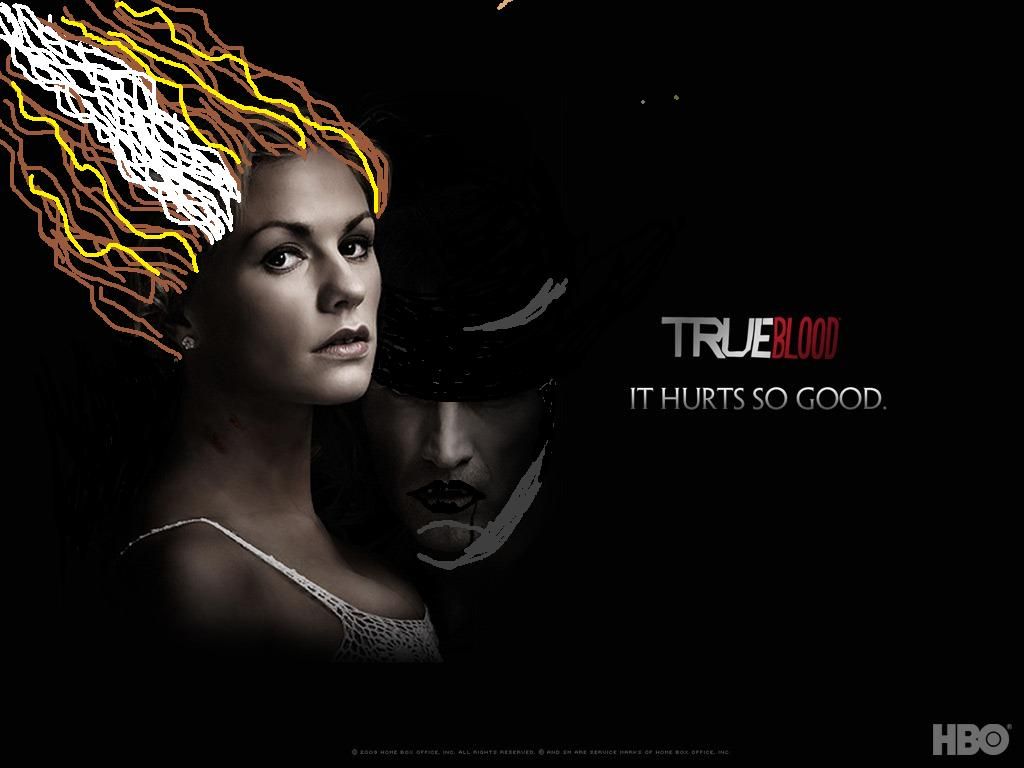 Go HERE for more Bride of Warlow thoughts, and meanderings.